With the cupcake seemingly on a hype downswing, the donut has emerged in a golden age of fried dough ring innovation and experimentation. Armed with jelly classics and raspberry Sriracha-topped gourmets, these nine NYC shops are at the forefront of the 'nut revolution.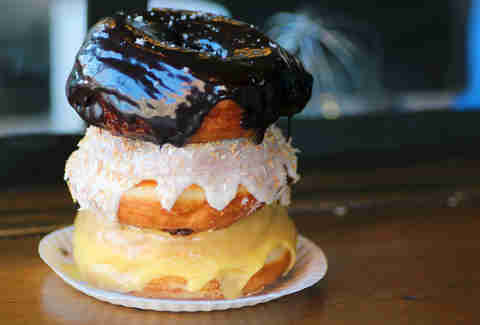 Bed-Stuy
This spot helped spark the trend toward icings while on its way to being named one of the best donut shops in the country. Chef Fany Gerson uses ingredients from all over the world to make top-notch options like the must-get Blood Orange.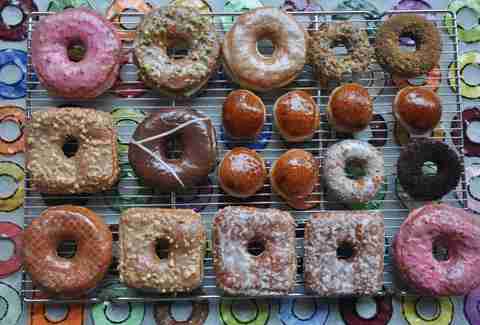 Williamsburg
Surprisingly one of two places on this list that's totally vegan, Dun-Well is a great spot to start a donut crawl from, and an even better place to house one of 200 rotating donut flavors like root beer, Butterfinger, or pina colada.
Prospect Heights
If you like your donuts made by a robot (and really, who doesn't), this spot is perfect -- they've got a donut robot doing simple & fresh goods daily. Get the cinnamon sugar one.

Multiple Locations
The other player in the movement for vegan donut domination, this food truck is plying you with ridiculously inventive goodness like "cherry/chocolate cheesecake pretzel party donuts" and "speculoos cookie butter glazed donuts". You're gonna want to stay abreast of its next move.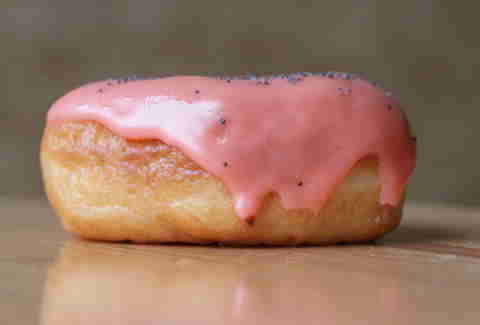 Upper East Side
This shop from Chef Corey Cova (who also runs a badass supper club) specializes in fresh-ass donuts with slightly off-kilter flavor combos like maple miso, raspberry Sriracha, and blood orange poppy seed.

Upper East Side
They fill each of these little bastards to-order with great jam from a farm upstate, since you don't want your jelly just sitting inside your donut all day. Do you?? Of course not.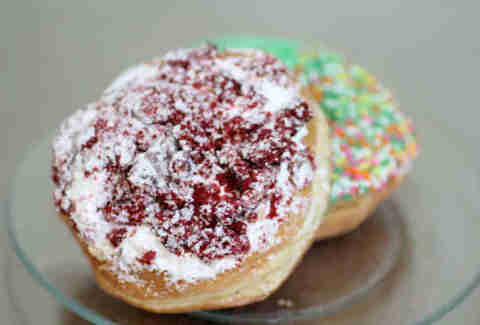 Greenpoint
It's been in the neighborhood forever, and's been packing donuts with ice cream the entire time, with tons of richly frosted and sprinkled creations. You should hope they've got a red velvet left -- it gets the job done.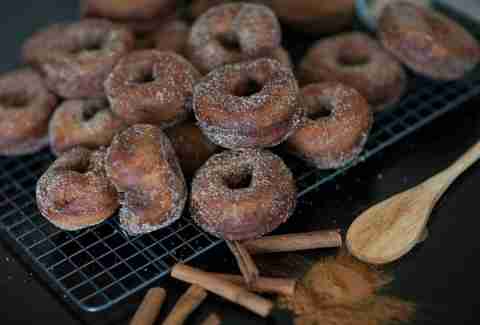 Multiple Locations
What it lacks in the variety department it makes up for in the execution... department. This truck uses the finest ingredients possible to make sugar- and cinnamon-dusted apple cider donuts, plus also makes them into donuts a la mode, or a donut ice cream sandwich.
This list -- and all the rest -- look even sexier in our iPhone app. Get it now!
Andrew Zimmer is Thrillist's NYC Editor and he thinks people should stop busting cops' balls for liking donuts. They're delicious. Follow him on Twitter and Instagram.