"I've got 99 problems but shoestring fries at my restaurant The Spotted Pig ain't one," said famous rapper/restaurateur Jay-Z, probably. We agree they are not a problem. We also agree with eating everything in sight at these 11 other West Village eateries.
Best Italian: Babbo
110 Waverly Place
Mario Batali's fancy bi-level, amber-lit dining room has bustled with impeccable service and even better food since 1998. Tasting menus are always an option, and if you want to get in without a reservation, consider eating that beef cheek ravioli at the bar.

23 Commerce St
The omakase at Chef Daisuke Nakazawa's simple kitchen is a two-hour, 20-course affair and is absolutely worth it -- it's one of the best sushi spots in the city.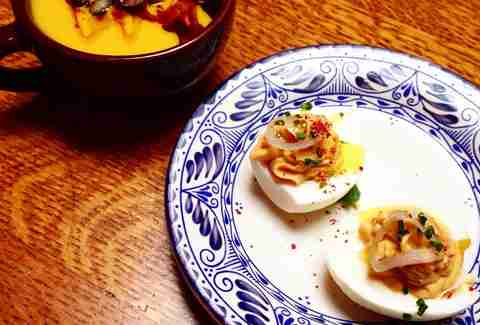 359 6th Ave
Munch tapas like Ibérico ham croquettes, Brussels sprouts fried with pork belly, and house-smoked deviled eggs under exposed beams and brick. And the paella -- while not a small plate -- is very important.

113 Macdougal St
The widely revered, cheese-less, dry-aged Black Label Burger is drizzled with clarified butter, cloaked in caramelized onions, and sits atop a custom-made brioche bun. Sure, $28 is a lot for a burger, but it's still cheaper than a lot of other entrees in this city. Go for it once so you can say you did.

117 Perry St
The entrance is flanked by tiny, white light-covered trees, which is a magical introduction to the refined Italian share plates found inside. A one-sided, white tile countertop bar wraps around the space, making it comfortably crowded, so you'll have no choice but to squeeze in tight with your date who hopefully doesn't fear human contact.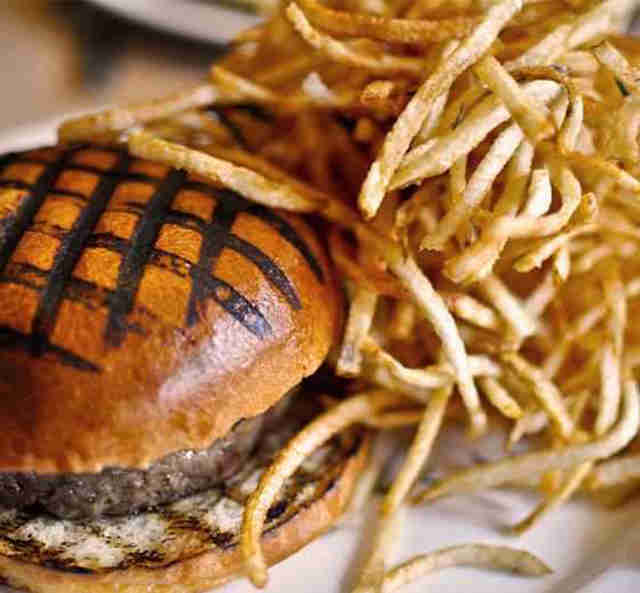 314 W 11th St
Walk in and order Chef April Bloomfield's chicken liver toast, Roquefort burger, or famous deviled eggs, then wait for co-owner Jigga Man to invite you up to the private dining room.

Best underground Peking duck: Decoy
529 Hudson St
The crispy-skinned, juicy Peking duck that comes with duck consommé shots and 10 pancakes is for sure cheaper in Chinatown, but free fish chips at the beginning of the meal and the excellent cocktail program make this all worthwhile. Plus, it's a RedFarm venturen so there's no second guessing the quality.
18 Cornelia St
You should have no reservations about diving into this hefty, simple, and classic Maine lobster roll at this lil' clam shack that takes no reservations.

90 Bedford St
The One With the Amazing Gravy Sliders is what they would call the episode where Ross, Chandler, and Rachel must move a couch up to a fifth-floor walk-up. Adversity persists, hilarity ensues, and then they all go eat meatballs in a little neighborhood staple that's in the same building as the Friends exterior apartment shot.

Best crazy eats and midnight ramen: Takashi
456 Hudson St
You've got some big balls if you order the Testicargot: cow testicles in garlic shiso butter. Sorry about that joke -- it was low-hanging fruit I just had to grab. Sorry about that one, too. Anyway, they're good, but on a menu where so much other not-ball food exists, like secret late-night ramen on weekends, there're better options.
Sign up here for our daily NYC email and be the first to get all the food/drink/fun New York has to offer.
Carrie Dennis is an Associate Editor for Thrillist and does not shy away from balls -- she was a goalie in intramural soccer. Follow her on Twitter @CarrrieDennnis.