Hot ham water and Mayoneggs are now real, and kinda fancy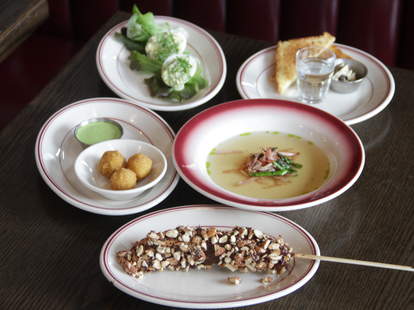 In taking the new Arrested Development episodes very seriously, Clinton Hill's modern bistro Three Letters created a tasting menu called "The Final Countdown" that includes everything from Carl Weathers' Stew with (presumably VERY cheap) market veggies, to a Chicken Gene Parmesan, which will surely be poorly disguised as something else. So, drive your stair car over there on Sunday to get:
No hands were burnt while making these polenta and brown butter corn balls.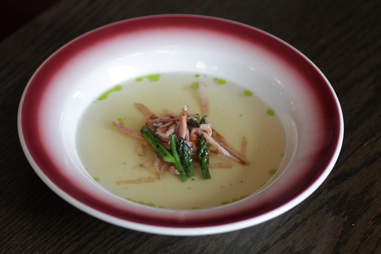 Hot ham water, just like Lindsay used to make, poorly. It's actually a country ham consommé and chive oil.
The Mayonegg is, well, mayo and egg, but you know... delicious. No veal here.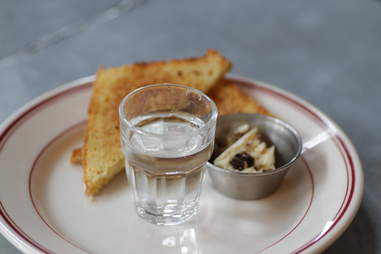 Lucille's breakfast. Vodka and toast = vodka and pain au mais with morel butter.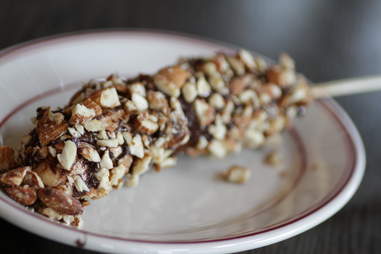 Frozen banana. Gob-style, double-dipped, and covered in nuts. It's no illusion, Michael.