Since opening Oddfellows in Wiliamsburg, the team has cycled through 45 different flavors in just over 55ish days. They've offered everything from chorizo caramel, to pink lemonade, to miso cherry (all excellent, by the way), and now they've unleashed a secret menu they'll unveil as it becomes available on their Instagram and Twitter. The inaugural flavor: foie-mothereffing-gras ice cream. And for any youngin's who didn't read that last sentence because they're good children: foie gras ice cream.
Recommended Video
Design Your Own Desserts at This Futuristic Cafe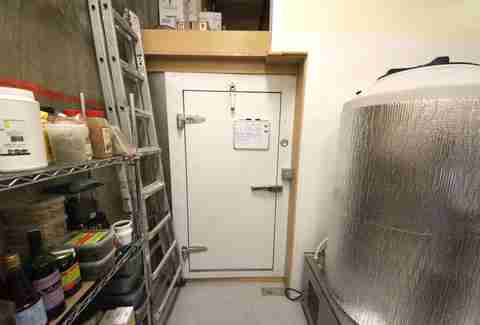 When you order something off the secret menu, they go in the back and scoop it from their limited stash in the freezer.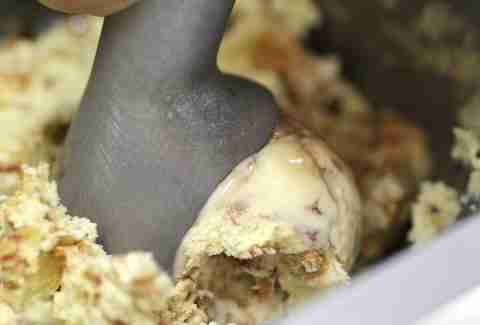 You're only allowed one scoop, as there's but a limited quantity of this decadent bastard that's laced with peanut butter and coco-caramel swirls. From our tester: "It basically tastes like vanilla ice cream, and you definitely get the peanut butter and caramel, plus a hint of rich, meaty flavor that's not too aggressive."
You can't get it in anything other than a small glass dish -- sorry, no cones.
If you're worried about odd texture, stop worrying -- there are no foie gras bits at all.
Let it sit for a minute or two so it gets a slight melt at the bottom, then take it down. Up next: Bone Marrow Rocky Road! JK. Actually, who knows, maybe not.
Previous Venue
Next Venue
Venue Description
1. OddFellows
175 Kent Ave, Brooklyn, NY 11249
OddFellows wants you to "fall even more in love with ice cream", which you're probably going to do when you taste any of the eight to 10 small-batch flavors (and two to four sorbets) that they make from scratch.