If you were looking for a place in Brooklyn whose kitchen used to be an Airstream and makes coconut drinks with a machete on their roof, you came to the right story. We now present Zona Rosa, the second project from the team at nearby Mesa Coyoacan, which wants to serve you breakfast burritos in the morning and a watermelon margarita on its roof all afternoon.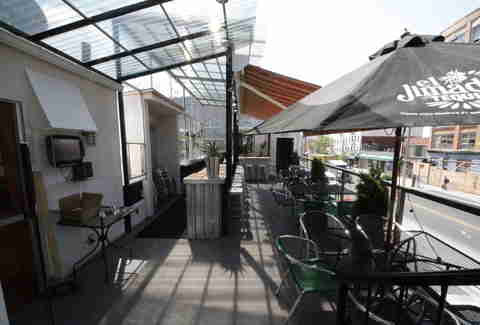 The rooftop is sleek and modern like a balcony at some arty millionaire's villa in Mexico City, and if you order the Coco Loco they'll hack the top off a fresh coconut with said machete and pour some tequila in it.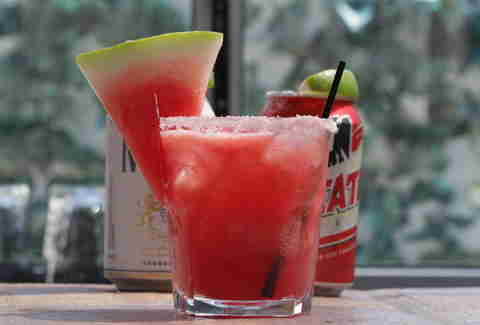 Drinks not involving huge knives include the watermelon margarita and a serious tequila list.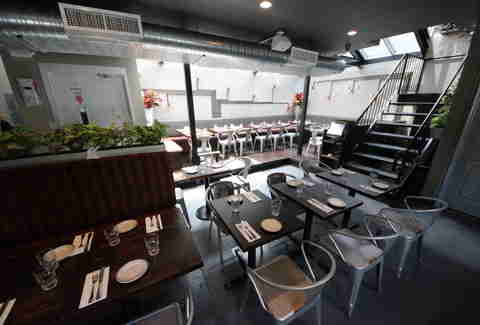 If for some reason you have to sit inside, it also happens to be pretty nice. It's kinda like eating in that same villa's greenhouse, only there's an Airstream parked in it.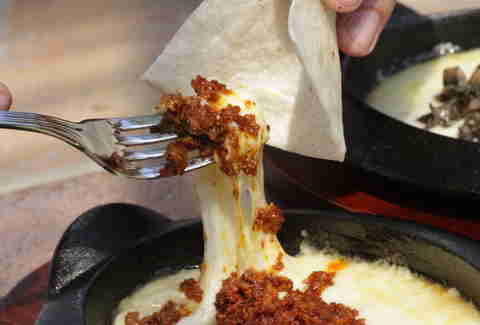 You'll want something to help fortify you against all those Coco Locos, so start with the queso fundido, a mixture of Oaxaca, Chihuahua, and Manchego cheeses topped with chorizo and served with tortillas.
And just when you thought they couldn't make cheese any better, they go and turn that same mixture into a crisped-up version of itself so you can break it up and dip it in your guac.
There're a crush of tacos available as well -- check out this carnitas joint. You'll probably want more...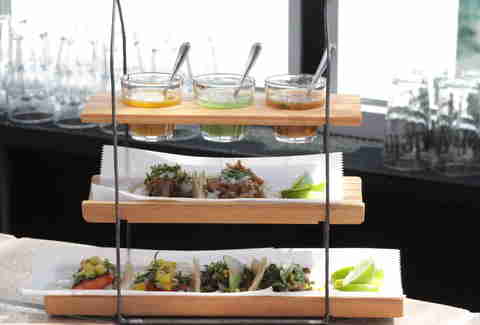 ... like a whole tower of 'em. It comes loaded with an array of types including the Pescado Pastor grilled sea bass with roasted pineapple and guajillo salsa.
And, of course, you can always cool off with some ceviche... or another Coco Loco. Bring out the Danny Trejo!