It would be the second-most-valuable property in Seafood Monopoly, but Lobster Place is also one of the original Chelsea Market tenants, and closed for a few months to expand into a crustacean-headlined wonderland with several fresh chowing stations, new eats, and some reinvigorated favorites. Of course, it all starts with the lobster roll. It's been redone by their new chef (who did time at Bouley, Jean-Georges, Mercat...) with "perfectly steamed" fresh claw and tail meat, a touch of mayo, and scallions on a bun with a "nice toast" and some butter. Speaking to the ethos of letting the freshness of the catch shine through, he says: "Basically it's three ingredients, just don't f*ck it up." He didn't! You can snag said rolls from the "Shack in the Back", which now also serves hot sandos like an oyster po' boy on ciabatta, a Muenster and rye tuna melt, and the chef's go-to, the Ipswich belly roll with fried clam bellies, Boston lettuce, and tartar sauce. If a roll's not enough, you can score an entire lobster from this constantly misted coop. Or just get a fully steamed one and eat it right in the store at this new area dedicated to exactly that -- just sidle up to the counter and get down on your pre-cracked 1.5-to-3lb crustacean. Welcome to the new stand-up oyster... stand!... where you can crack into the day's freshest and enjoy a Dale's Pale Ale or appropriately Nantuckety Sankaty Lager. And lest you forget you're actually in NYC and not some seafood depot in Maine, there's the sushi bar with a la carte fish, so hopefully there's a Short Line. Which was also a railroad in Monopoly you probably forgot about.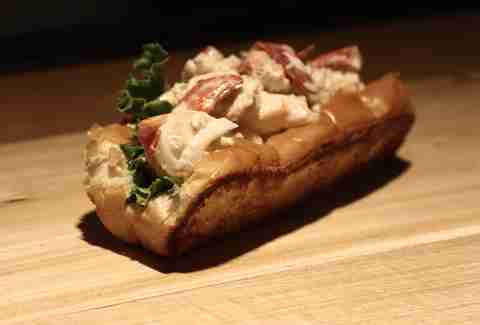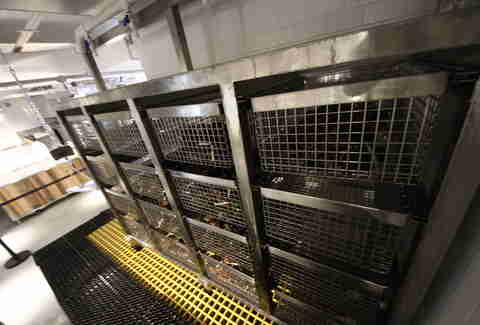 Previous Venue
Next Venue
Venue Description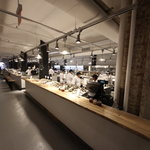 1. Lobster Place
75 9th Ave, New York, NY 10011-7006 (Chelsea)
Lobster Place is one of the original Chelsea Market tenants serving up lobster rolls that're everything you could want and more! Other sandos like a po'boy and tuna melt are also offered.