Opened not by three dudes bringing myrrh to some kid who didn't even have a hotel room, but rather three women from the art and fashion worlds, Wise Men is a funky Bowery martini-and-meat joint named after the first Western-style steakhouse in Chinatown, which was opened by one of the owners' parents in the 70s.

Save for one (the Americano), all the cocktails here are versions of the martini -- this one here is the Vesper w/ gin, vodka, Lillet, and orange.

The Perfect Rob Roy has Dewar's, vermouth, Peychaud's Bitters, and, somehow, no Liam Neeson. Or Eric Stoltz, for that matter.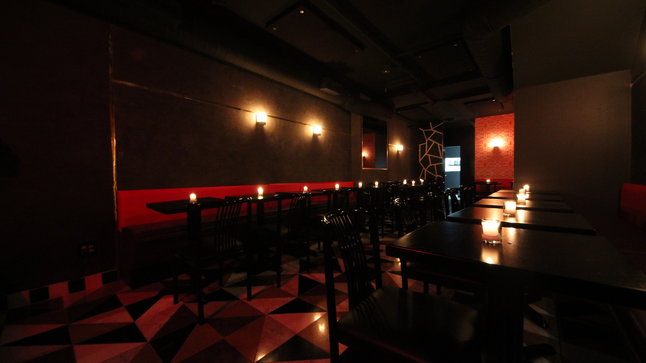 Continue past the bar, and you'll find the dining area, which features low-lit sexiness, marble floors, and...

... a crazy nook hosting what looks like a meteorite the Russians wouldn't even blink at, plus a wallpaper mural that represents a piece of Kobe beef "folded and repeated Rorschach style... It's also really cool as an Instagram background". #nofilter #bowery #steaks #justinbieber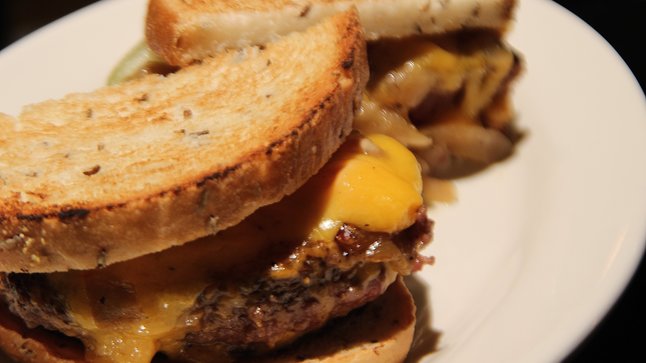 Hearty fare includes this Patty Melt nestled between slices of Moishe's rye after being topped with caramelized onions, cheddar, and pickles. There're also lamb chops, a pork chop with pepperoncini, and a Bavette steak.

You've never heard of it before, unless you spend a lot of time on the Rumaki section of Pinterest, but Apple Rumaki is basically bacon on apples.

Bar snacks keep coming, including fried clam strips and fries with horseradish creme.

These chicks are standing outside the Chinatown original, and the owner's mom, Betty, is second from the left. And yes, that's the entrance -- without this, you might miss the place from the outside, probably because you've been spending your time staring at stars and arguing about what the hell frankincense is.