Wouldn't the story of the Three Little Pigs have been infinitely better if the three pigs were wrapped in light, flaky puff pastries and served with house-made dipping sauces in a brick-walled nook in the East Village?
Yes, yes it would've been, which's why the two ladies behind Brooklyn Piggies are doing just that. They're turning their Smorgasburg stand into a legitimate(-ly small) brick-and-mortar, doing nothing but gourmet Super Bowl favorites. Best of all for people who frequent these bars? They'll do 'em 'til 4am, Thursday-Saturday. Check out the full menu (plus the itty-bitty interior) below...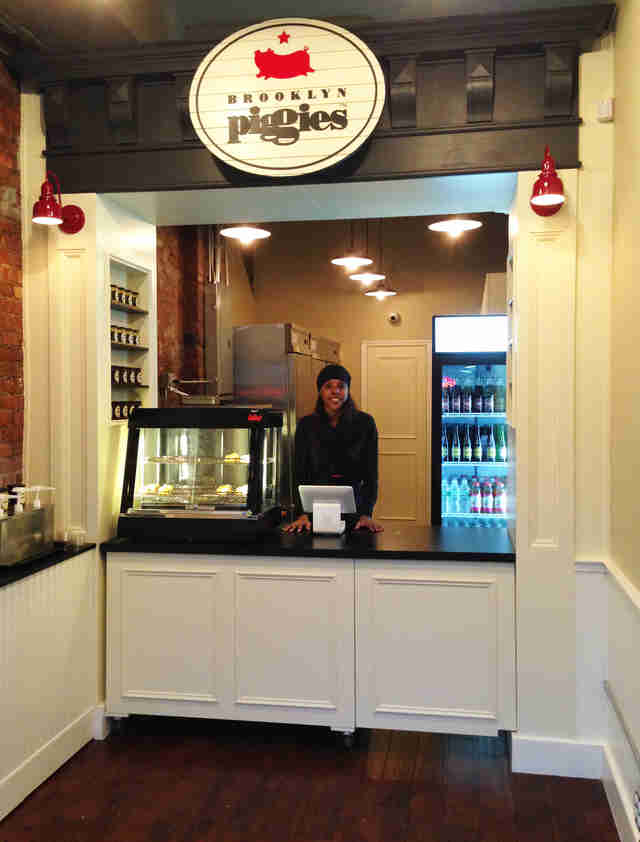 Grant Marek is a Senior Editor at Thrillist. His favorite pig of all-time is Hamm from Toy Story. If you think Wilbur is better, please don't follow him on Twitter @Grant_Marek.