There are THIRTEEN weeks of fall coming up, so it seems like as good a time as any to throw down the delicious gauntlet that is our "Fall Eating Challenge", wherein we give you one must-eat for each of the next 13 weekends, and you try to power through them all.
And, just like with our "Summer Eating Challenge", the dates on these things aren't rigid, so feel free to eat everything in any order you deem necessary.
Recommended Video
Ghost Kitchen: Restaurant Gets Help From Community During Coronavirus Pandemic
October 3-5: Sausage, schnitzel, and general Oktoberfest things
Oktoberfest is in full effect, so get to one of the many celebrants in NYC (Radegast, Loreley, Berry Park, et al.) to scarf plates on plates of sausages and sauerkraut, but especially Reichenbach Hall for that hugemongousnormous pretzel we showed you earlier.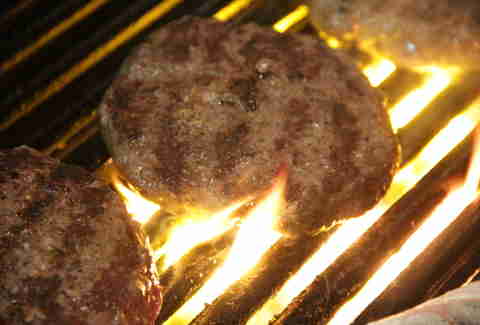 October 10-12: Tailgate food
Doesn't really matter if you're actually at MetLife Stadium (although you should try to be at least once), you should soak up every last bit of outdoor grilling opportunity you can -- find a roof, find a balcony, just find yourself eating some burgers and dogs (they don't have to be from Dickson's Farmstand, but they... kinda have to be from Dickson's Farmstand) before you've got to pack it all in.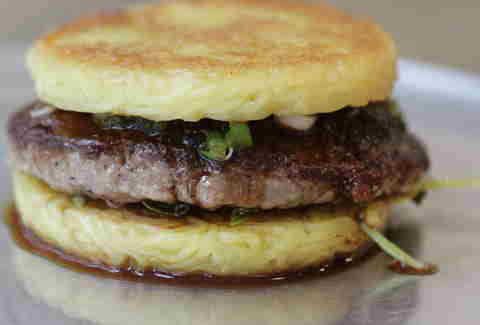 October 24-26: Ramen burgers, pizza, and asian hot dogs... all at once.
If you're missing the days of walking from stall to stall at outdoor markets and the rush of waiting in line for a Ramen Burger, well the solution is here, and it's called Berg'n -- the new spot from the Smorgasburg organizers has you covered with refreshments, long communal tables, and vendors like Pizza Moto, Asia Dog, and yes, Ramen Burger.

October 31-November 2: French eats at Dirty French It's one of September's hottest openings, it's a Moroccan and New Orleans-tinged French spot from the Torrisi/Carbone/Parm team, and planning on going now should allow you to maneuver around all the buzz and craziness surrounding the early September opening as well as let them work any potential opening kinks out. Or you can say screw it and just stay home and eat candy corn because it's Halloween.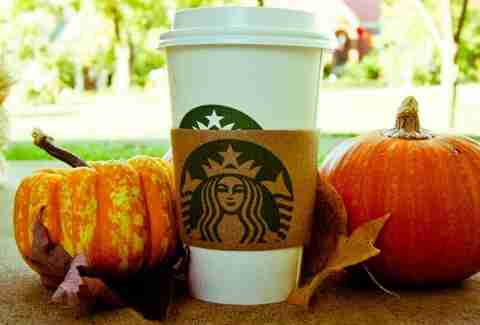 November 7-9: Anything pumpkin flavored/spiced
Just once, just to say you did it, just to see how it feels, and if it happens to be a latte, so be it. If it doesn't happen to be a latte and instead happens to be pumpkin-flavored ice cream (we're looking at you Morgenstern's and OddFellows), so be it times infinity.
November 14-16: Ramen
By now the weather has turned and you're probably waiting in line at Hale & Hearty, or wherever, every day for some belly-warming soup. Well, focus your soupy attention in an actually worthwhile direction by making it your mission to hit a ton of the excellent ramen shops we've got in NYC, including some "secret" late-night spots. Best place to start: the new home of Yuji Ramen at Okonomi.
November 21-23: Chili
Crif Dogs makes a nice standalone bowl in addition to topping their dogs and fries with it, Mable's Smokehouse throws it on some Fritos, and Untamed Sandwiches puts it on a killer breakfast sandwich. You literally can not go wrong with NYC's chili options.
November 28-30: A large-format feast
Not that we're telling you how to live, but you should probably get all your friends together for a post-Thanksgiving Friendsgiving dinner and go in on one of the city's large-format feasts, like the Bo Ssam at Momofuku Ssam Bar, the nose-to-tail beast at Resto, and one of the four different ones at the Breslin, including a massive curry leg of lamb or the pictured whole-roasted suckling pig.
December 5-7: Donuts
Two things. First, it's bundle-up weather, so you can feel a little better about eating deep-fried dough, and second, an apple cider donut from Carpe Donut NYC is about the fall-iest thing you can eat.
December 12-14: Nutella, allllll the Nutella
Did you know they're opening up a restaurant serving nothing but Nutella all the time? 'Cause they are, and now you do.
December 19-20: Steak
By now, another touted fall opening will have burst onto the scene, and that touted fall opening is Bowery Meat Company (from the team behind Lure, B&B Winepub, and El Toro Blanco), which'll help you fill yourself with steaks and really get your winter layer into shape.
Sign up here for our daily NYC email and be the first to get all the food/drink/fun New York has to offer.
Andrew Zimmer is Thrillist's NYC Editor and he always thinks watching football and eating wings at a bar is the best thing in the world until he does it a million Sundays in a row, then it's just pretty good. Follow him on Twitter and Instagram.