Summer's drawing to a close, which means it's time to start piling on that Winter weight, you know, just in case. To help you prepare for that, we rounded up the 14 Fall openings that you should be looking forward to more than that day whatever NBC replaced Whitney with premieres:
Recommended Video
This Boozy Hot Cocoa Is 20 Pounds
Name: Ivan Ramen
Opening: Early Fall
Why You Should Care: People have been buzzing about it ever since it was announced that the white dude who managed to win over the Tokyo noodle scene would be returning to NYC to settle on Clinton St. This shall be the fall of ramen.

Name: Grindhaus
Opening: Early Fall
Why You Should Care: After getting roughed up during Sandy, this Red Hook spot turned to Kickstarter for a reinvigorating push and got it. Although it's not the "sausage parlor" that was originally envisioned, it will be serving food that "harkens back to a time when a dirty water dog from the street was your sustenance".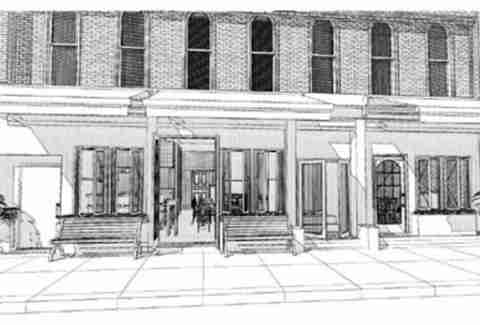 Name: Louie and Chan
Opening: Mid-to-Late Fall
Why You Should Care: Inspired by "the untold story of two immigrants whose paths may have crossed on New York's Lower East Side", duh, Louie and Chan is part Italian date spot, part subterranean Asian cocktail den with "homemade tonics", and part clandestine music venue with big time DJs curated by partners DJ Nickodemus and DJ Wiseacre. They also have a house-made energy drink.
Name: Okonomi
Opening: Late Fall
Why You Should Care: If you don't already know about Yuji Haraguchi's ramen tasting dinners that have been going down on the second floor of the Whole Foods on Bowery, you should really fix that. Then, know that he's going to be opening this proper Williamsburg home for his ramen tasting menu dinners -- he's calling it "free-style Japanese cuisine", and he's going to eventually be whipping up Japanese breakfasts.
Name: Taquitoria
Opening: Early September
Why You Should Care: Unexpectedly dreamt up by a team of vets from Restaurant Marc Forgione, including the sommelier who elevated them to one of Wine Enthusiast's "100 Best Wine Restaurants in America", Taquitoria will fast-casual LES-ers up some street food roll-ups (basically fancy taquitos) with fillings like Creekstone Farm beef and Berkshire pork.
Name: Fool's Gold
Opening: Early September
Why You Should Care: Whiskey and beer, and lots of it. Along with a world-class craft beer program comprising 35 taps and more whiskeys than Rip Torn's dopp kit, this open-at-6a Houston St spot will have coffee, breakfast, a hot kitchen, plus a cold kitchen with a separate counter where you'll get personal service while hitting up some finely prepared charcuterie.
Name: Joe and Misses Doe
Opening: Sept 12th
Why You Should Care: Supplanting the bachelor JoeDoe, this new iteration of the East Village spot is throwing some seriously kicked-up comfort classics at you including French dip dumplings, gringo tacos with duck confit and garlic radish, "Hot Dipped Chicken", and Joe's Monte Cristo with smoked syrup.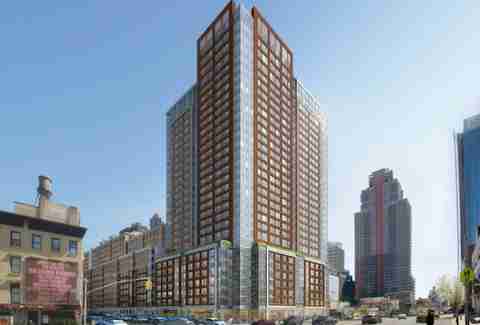 Name: Gotham West Market
Opening: October
Why You Should Care: This is basically going to make the need to go to any other culinary destination obsolete (except everything else on this list, obviously), as this Hell's Kitchen "day and night market" will house a ramen shop from Ivan Orkin (you just heard about him), charcuterie and small plates from The Cannibal, taps from Seamus Mullen of Tertulia, and a bunch more over-the-top goodness.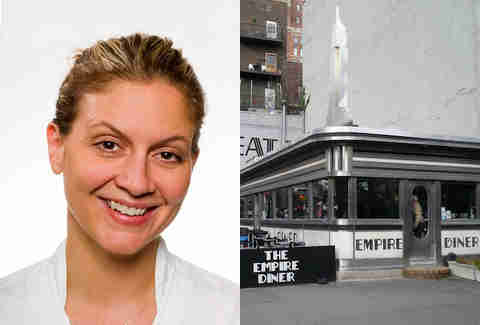 Name: Amanda Freitag's New Project in the old Empire Diner
Opening: October
Why You Should Care: Amanda Freitag -- formerly of The Harrison and Chopped judge -- is taking over the indoor/outdoor Empire Diner space in Chelsea and bringing gussied-up dishes inspired by diners around the country. Hopefully 24hrs a day!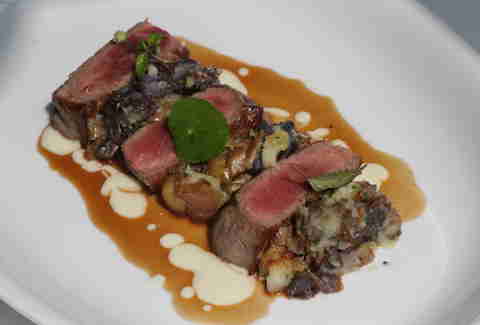 Name: All'Onda
Opening in: Early October
Why You Should Care: Former Morimoto and Ai Fiori chef Chris Jaeckle's opening up this Venetian joint adjacent to Union Square, which'll feature cicchetti (Venetian bar snacks), handmade pastas, roast suckling pig, and a superstar wine list from Chris Cannon.
Name: Writing Room
Opening: Mid-October
Why Should You Care: Paying homage to the clientele of former tenant Elaine's with a library plus black and white tiling, and a fireplace, Writing Room will plate hearty American fare like a New England lobster boil, buttermilk fried chicken, and a funnel cake with lemon blueberry coulis.
Name: Dirk The Norseman
Opening: Mid-October
Why You should Care: Opening in a semi-out of the way, semi-industrial spot in Greenpoint, this combo restaurant/beer garden/brewery named for Greenpoint's first settler is serving up their own beers from Chris Prout (an award-winning home brewer) and American eats from a rotisserie wall in a part garage, part chandeliered beer hall with bonus views of the Manhattan skyline.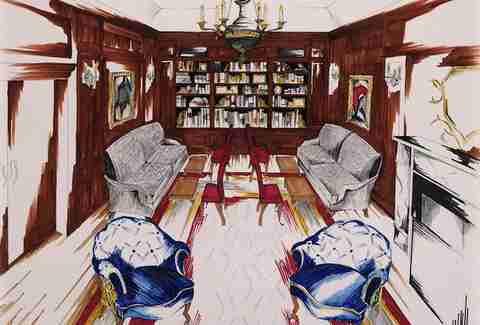 Name: The Peacock
Opening: Late October
Why You Should Care: Jason Hicks is the man behind UES neighborhood gem Jones Wood Foundry. Yves Jadot is a Raine's Law Room vet. Together, they're propping up a Murray Hill simulation of a 19th century English Gentleman's Club, which doesn't actually have any fair lasses in their skivvies, but it does have a private garden, a "Shakespeare pub", cask ales, pub food, and classic cocktails. And high m-fing tea.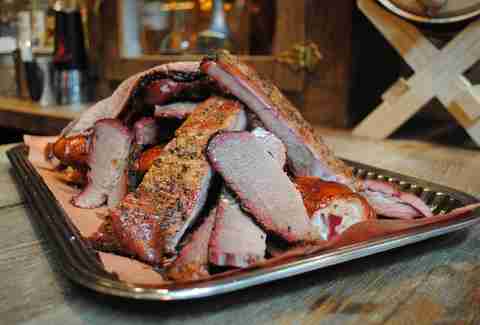 Name: Hill County Barbecue Market and Hill Country Chicken Brooklyn
Opening: Late November 
Why You Should Care: Locations of the chicken and smoked meat purveyors are settling down right next to each in downtown Brooklyn for a down-home mega-complex that'll provide new eats and a live music balcony.
...and here are a bunch of other openings we'd be crazy not to tell you about

A new branch of the Melt Shop; 135 W 50th St

Little Beet from Franklin Becker; 135 W 50th St

A branch of Dogmatic is opening in the West Village; 120 MacDougal St

Cafe Marlton, modeled after Parisian cafes, in the Marlton Hotel; 5 W 8th St

New American spot Kingside, from Marc Murphy of Landmarc and Ditch Plains in partnership with the Gerber Group, is coming to the Viceroy; 120 W 57th St

The American Cut Steakhouse from Marc Forgione and LDV Hospitality will take Tribeca; 363 Greenwich St

Highly acclaimed Saul from Saul Bolton is moving from its Boerum Hill location into the Brooklyn Museum; 200 Eastern Pkwy

A craft beer bar called Pop @ Pod is opening at the Pod 51 Hotel in September in collaboration with Pop Burger; 30 E 51st St

Chef Bill Telepan is bringing his talents to Tribeca with Telepan Local; 329 Greenwich St

Tao is taking over the Chelsea space that formerly housed Hiro and Matsuri for a 22,000sqft bi-level epic-staurant with new dishes and old faces like the Typhoon Lobster

British beer, gins from around the globe, and bacon-wrapped quail highlight the menu of upcoming East Village pub The Winslow; 243 East 14th St