After a brief stint as a somewhat generic sports bar, this sprawling Hell's Kitchen spot decided that the thing that goes best with touchdowns, tomahawk jams, and other sports words that start with "t" (Tony Tarasco?) was tapas, and so brought in some chefs from beloved royal wedding scene-stealer Flatiron joint Pipa to join its 35 TVs.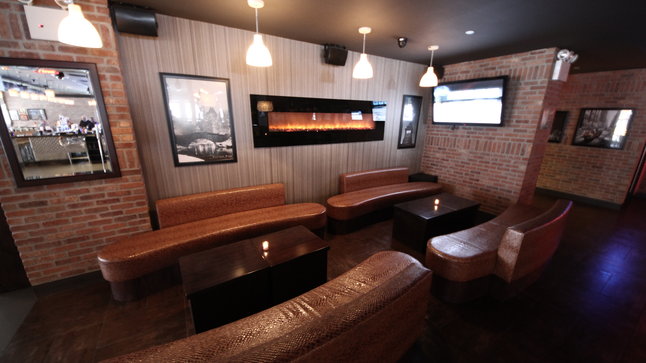 Unlike Stephen A. Smith, Meemo isn't 100% focused on making you scream about sports -- this area can be cleared out for live bands, DJs, or other musical entertainment.
As for the food, there's none of that small-plates-fusiony nonsense: the tapas are legit, from ham croquettes to these seared scallops that're topped with crispy serrano ham and served on top of sauteed spinach and a fried plantain.
Flatbreads can get loaded up with more serrano, fig, manchego, and almonds.
You can also score (that's a sports word!) straight-up burgers and wings, or entrees like this salmon w/ sauteed calamari, mashed potato, orange lemon oil, sundried tomato, and roasted red pepper cream.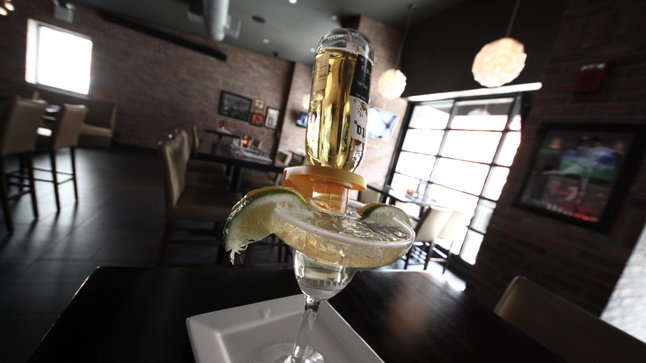 And the drinks are quite the opposite of the tapas, in size at least -- pitchers of sangria, three-liter table top kegs, and margaritas with beers flipped over in them, which should provide you with a serious urge to want to steal the scene.