Courtesy of Sticky's Finger Joint
Courtesy of Sticky's Finger Joint
Sticky's Finger Joint -- the makers of all kinds of crazy chicken fingers in the West Village and Murray Hill -- brought us s'mores fries last summer, and just in time for one of the biggest snacking days of the year, they're unleashing freaking cotton candy fries, aka the munchies food you didn't know you needed right now.
Fries and their cousin, cheese fries, are among the greatest and most delicious foods ever created by mankind. Cotton candy is the king of carnival foods. So logically, fries covered in cotton candy, caramel sauce, and strawberry Pop Rocks, are going to be the insanely great collision of salty, sweet, and exploding candy (the sixth flavor?) you deserve. Basically, these things are nothing short of a match made in stoner heaven. Um, so ... do they sell them in dump truck load sizes? Asking for a friend.
Anyway, look at how beautiful they are: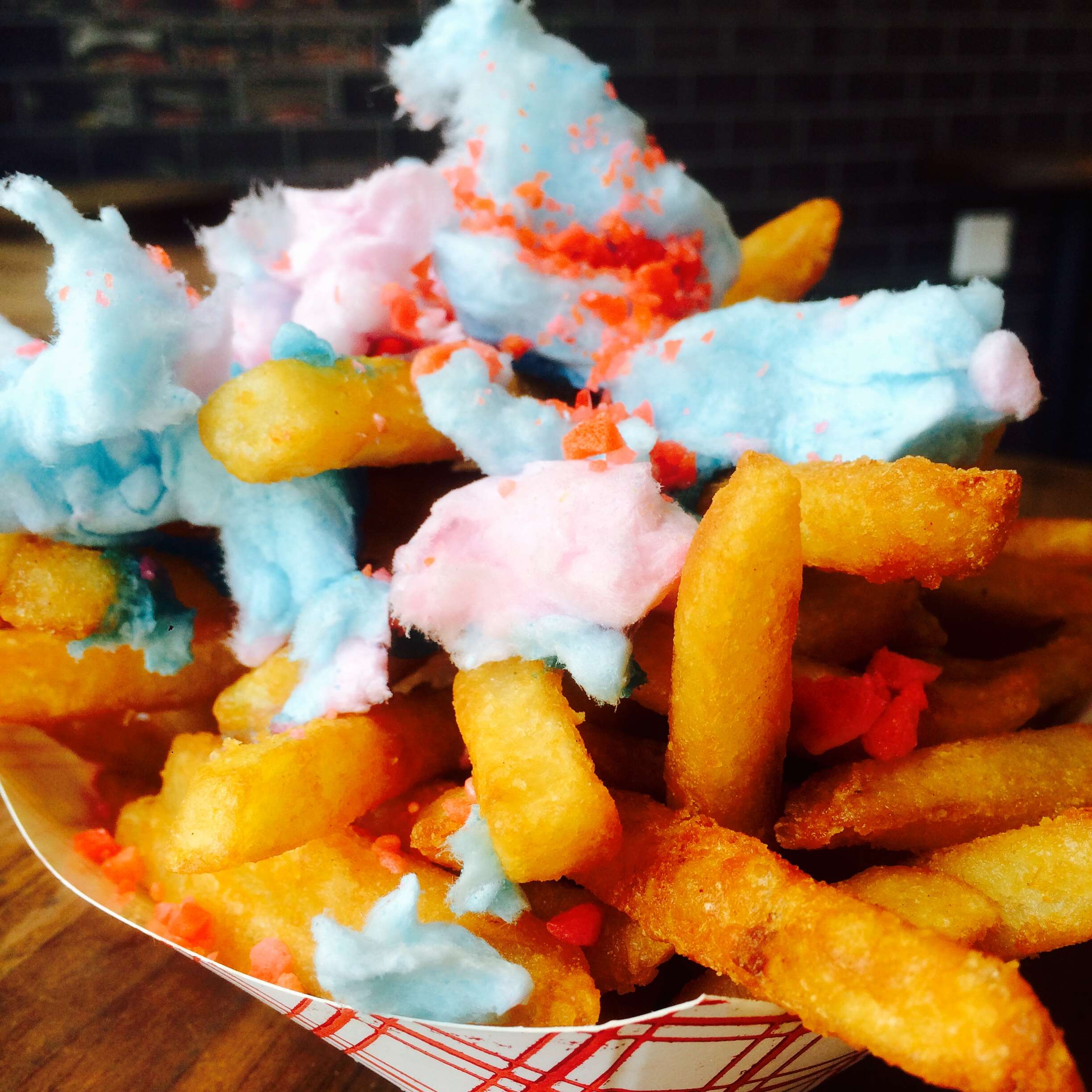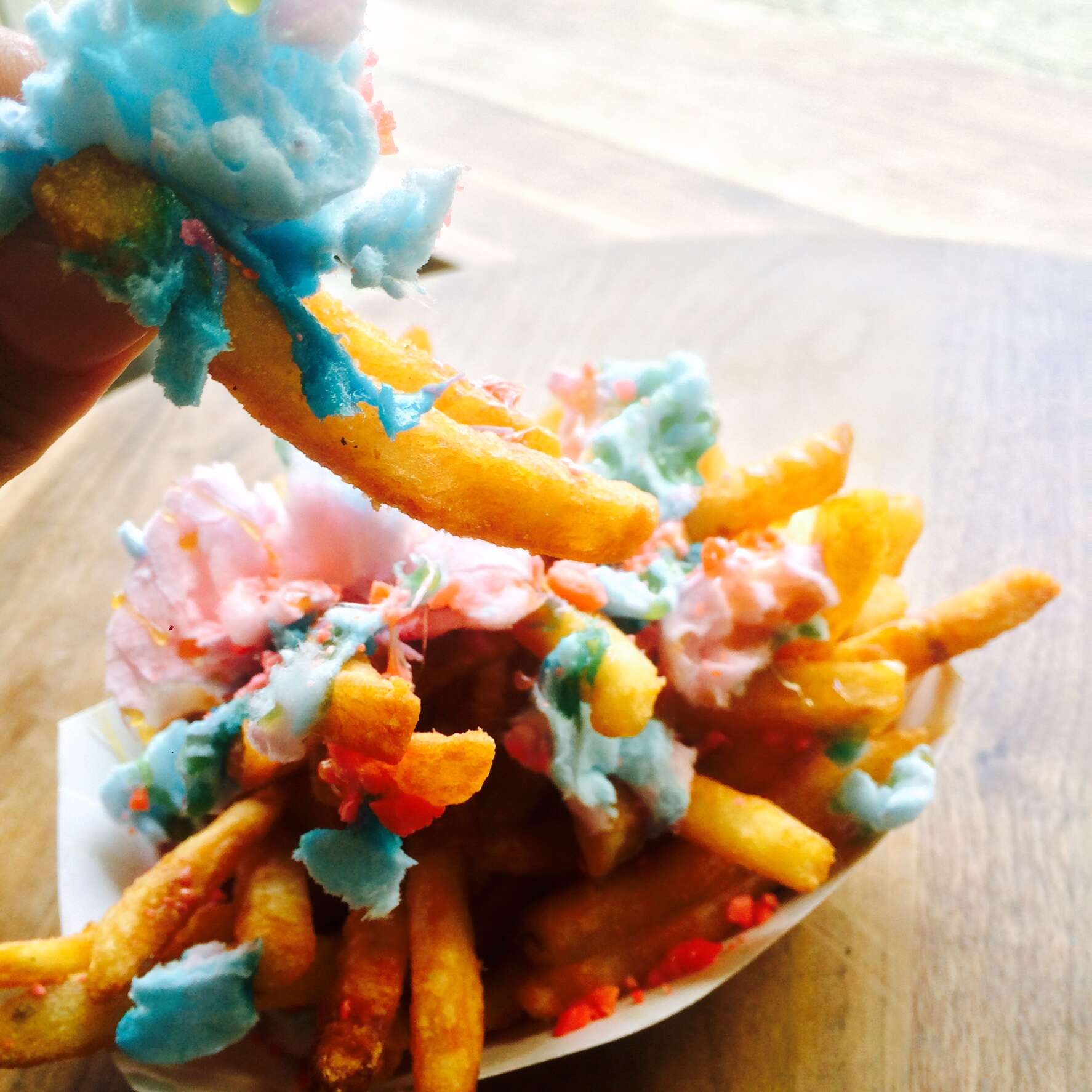 Tony Merevick is Cities News Editor at Thrillist and his love for delicious french fries knows no bounds. Send new tips to tony@thrillist.com and follow him on Twitter @tonymerevick.