Cinco de Mayo is Sunday, meaning it probably would be good enough to post up at just about any bar and drink margs 'til you think sombreros are cool. But instead, we've collected eight actually great places to hit, each with a very specific and different reason to visit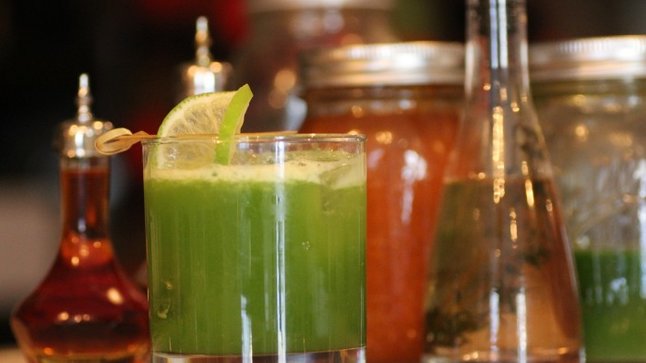 Best Margarita
The Wayland
700 E 9th St; Alphabet City; 212.777.7022
No, it's not a Mexican place... that's the Wayland-o, in Murray Hill. But the bar team here has worked up a marg of pure originality -- which is only partially because it turns kale into something you actually want to put in your mouth. Adding to the fun: their new tequila oyster shooters.
Eat your veggies! Or drink them, right here.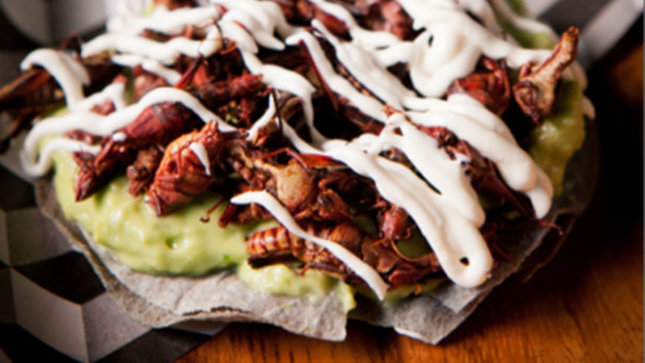 Craziest Taco Filling
Antojeria La Popular
50 Spring Street; Nolita; 646.476.3567
Because they want to freak the hell out of your date, the owners at Nolita's Antojeria La Popular make trips to Mexico to figure out how to bring more bugs into the US, then use them (crickets, specifically) in their blue corn tostadas topped with avocado and cream, and in their quesadillas with Oaxacan cheese and freshly cooked masa tortillas.
Click here to get your cricket on

Hottest Hot Sauce
Dos Toros
137 4th Ave; Union Square; 212.677.7300
Not only do they have bomb SF-style burritos, the mini-empire builders and hilarious video makers over at Dos Toros also have a seriously sweat-inducing habanero hot sauce that requires some 20lbs of the pepper for the in-house creation process.
Burritos, burritos, burritos, right this way

Best Guacamole
Hecho En Dumbo
354 Bowery; NoHo; 212.937.4245
No gimmicks or nonsense here -- just great ingredients, the right amount of spice, the perfect ratio of classic- to New-World-style, and a smattering of housemade chips.
Guac it up here

Best Outdoor Space
La Gringa
800 Grand St; Williamsburg; 718.388.0055
La Gringa, deep in Williamsburg, has got you covered -- sometimes literally. Whether it's winter or summer, you can either score beers and tacos while watching The Basketball Diaries in their heated movie tent, or take down quesadillas while checking out their open-air market during the summer.
Head on over for dinner and a movie, and get all the details here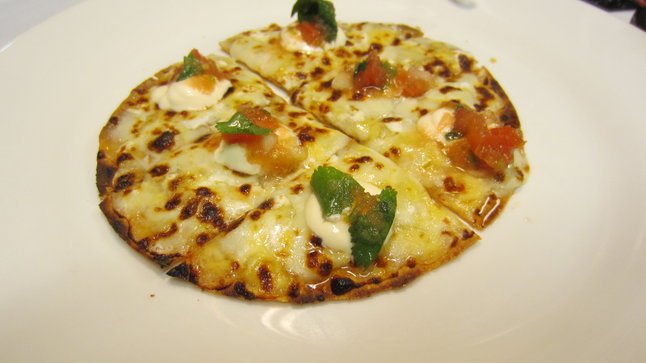 Best Nachos
El Parador
325 East 34th Street; Murray Hill; 212.679.6812
The under-the-radar Murray Hill staple eschews the big-ol'-mess approach to the nacho plate and, instead, takes time to carefully compose each one for your snacking pleasure. Not too filling, not too messy, these tasty triangles pack a punch in each and every bite, and won't ever sog under the weight of too much sour cream.
Click here for more Murray Hill Mexicana

Hottest Waitresses
La Esquina
106 Kenmare Street; SoHo; 646.613.1333
Aspiring models and fashion types literally litter SoHo (with cigarette butts mostly), so it's no wonder the staff at the original taco speakeasy are so consistently smoking.
SoHo sexiness is right this way

Best Tequila Selection
Mayahuel
304 E 6th St; East Village; 212.253.5888
Leave the slamming shots and Tequila Sunrises to the amateurs, and head to the Death & Co guys' tequila temple for a seriously eye-opening (and then probably closing) experience with their next-level selection of not only 'quila, but also mezcal and sotol.
Find out more here