NYC Restaurants Cleared to Open Indoor Dining at Full Capacity on May 19
Surviving establishments will fill their dining rooms for the first time in over a year.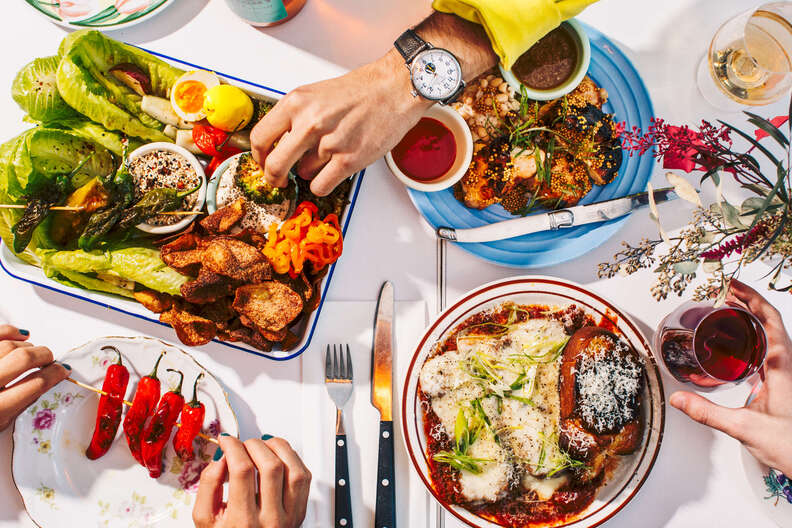 After a year of heavy pandemic-fueled restrictions on New York City's bars and restaurants, people in the hospitality industry finally see a light at the end of the tunnel. With COVID-19 infection rates staying low in NYC and vaccination rates rising, state lawmakers have started lifting one rule after another in an effort to steer the city toward normalcy.
Currently, indoor dining in NYC is capped at 50% capacity. On Friday, May 7, the capacity will rise to 75%. Now, Gov. Andrew Cuomo has set a date for restaurants to open at full capacity, citing improving pandemic conditions as his motivation.
Beginning Wednesday, May 19, NYC establishments can fill their dining rooms for the first time since March 2020, provided that tables are spaced at least 6 feet apart or barriers are installed between booths. If a restaurant requires proof of vaccination or a negative COVID-19 test for all guests upon entry, it will be exempt from observing social distancing protocols.
"If the CDC changes their guidance, then we'll change our guidance," Cuomo said in a news conference on Monday, reiterating a sentiment that he's stuck to since the pandemic began.
MORE: Soon You'll No Longer Have to Order Food to Get an Alcoholic Beverage in NYC
While NYC bars and restaurants are still forced to follow Cuomo's controversial curfew system, late nights will return in time for summer. On Monday, May 17, the midnight outdoor dining curfew will be lifted; on Monday, May 31, that'll extend to indoor dining as well.
In tandem with eased curfews, the MTA will resume all-night subway service on May 17 to allow for hospitality workers to get home safely after late shifts.
Sign up here for our daily NYC email and be the first to get all the food/drink/fun New York has to offer.