This June's Jersey Shore Honey House featured a whole weekend of Jack Daniel's Tennessee Honey cocktails, bathing suits, and people shoving way too much food in their mouths, thanks to tough-to-turn-down offerings from Jersey Shore BBQ, Kitschen's Catering, and Boardwalk Concessions. Here's a recap of the feasting.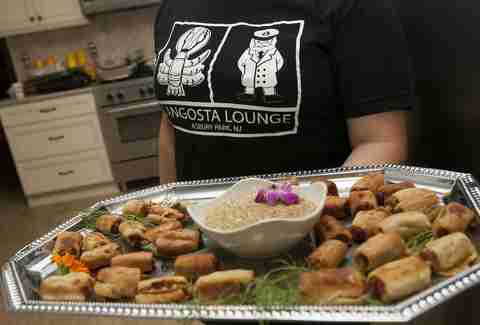 It all starts with pigs in a blanket. You know how people issue blanket denials and nobody believes them? That's because nobody can deny these blankets.
Then again, it could also all start with empanadas, which are more like a fully enclosed sleeping bag.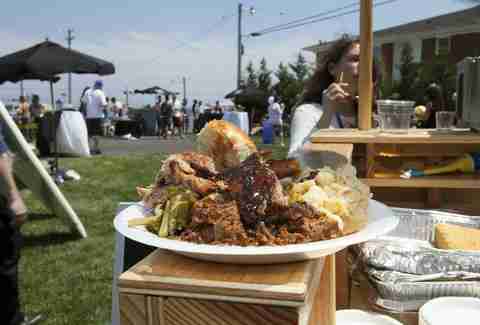 Does this beautiful backdrop make my plate look fat?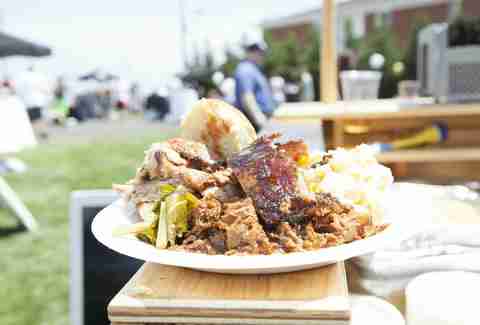 How about this one? You'd better not answer "yes" again.
I'll take just the sandwich, no sides. Well, one side.
Ever wonder how "JD Honey Jalapeno Ribs" become "JD Honey Jalapeno Rib"?
The secret lies in using a very large knife, and an off-duty actor from the Blue Man Group.
Antonio Sabàto, Jr. once said, "It's never too hot for chocolate covered strawberries and mousse... even when Antonio Sabàto, Jr. is around".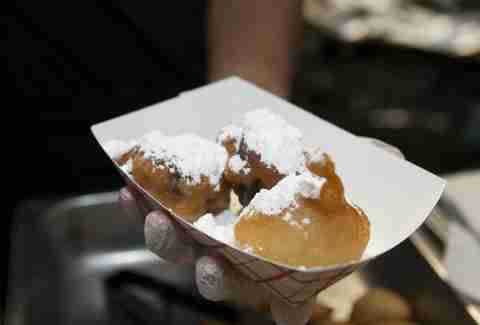 If desserts were a baseball team, the fried Oreo would be the closer. It's only got one pitch, but once it's thrown, you're not running anywhere.