New York Smashburger, Denver's popular patty chain, opens its second location in NYC today, and first-ever in Manhattan. They've got a couple unexpected tricks up their grease-covered sleeves that you won't find in Brooklyn, and here's how to enjoy them...
They're giving away free burgers today (Thursday 4/10). One per customer, going down between the hours of 10am-2pm, and 5-8pm. It is so on. Continue Reading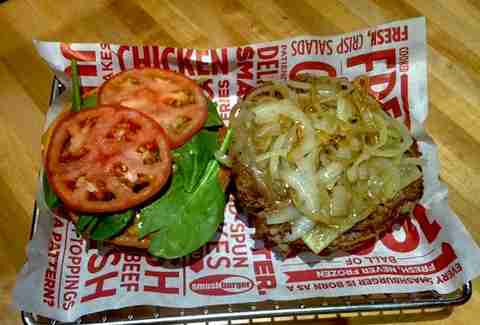 They've got a new burger. If you've had Smashburger before, you're likely psyched for this. But in case you're tired of their old burgers (or just want something a little New York-ier), they created the New Yorker Smashburger, topped with NY cheddar, garlic-grilled onions, spinach, tomato, and peppercorn aioli on a brioche bun.
The sides. Fries tossed in garlic, rosemary, and olive oil are better than fries not tossed in garlic, rosemary, and olive oil. Also, haystack onion rings.


The other stuff. Get in on the shakes (Nutter Butter, salted caramel, Oreo...), crispy chicken sandos, veggie frites, or even -- if you must -- a salad.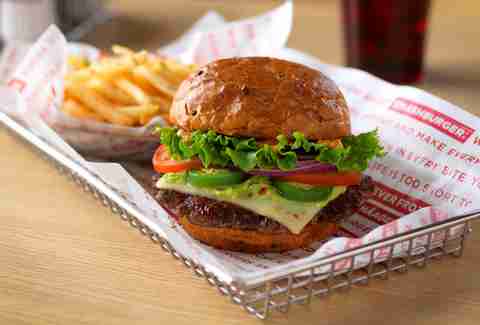 You may have never had it. It's entirely possible, despite having spots across the country, that you've never had the opportunity to house one of these burgers before. And, if nothing else, you should try every burger in NYC at least once. Especially the best ones. And the under-the-radar-est ones. And the newest ones.