Michael White's entry in the Search for the Most America-est Hot Dog needs your vote!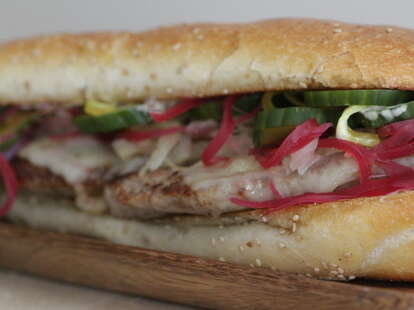 In America, we cook our hot dogs in beer, dammit. The Beast, aka La Bestia, aka The Motherload -- the name alone should put you on notice that Michael White (Nicoletta, Marea, just-opened The Butterfly) does not eff around when it comes to the 4th of July, but the fruit of his labor that thankfully involves zero fruit lives up to it. His take on the hot dog says damn your rules right from the start by using jalapeno bratwurst instead -- which is only one of many delicious reasons that you should vote for it in Thrillist's Search for the Most America-est Hot Dog. But only after you scroll down to see exactly what this sucker's made of.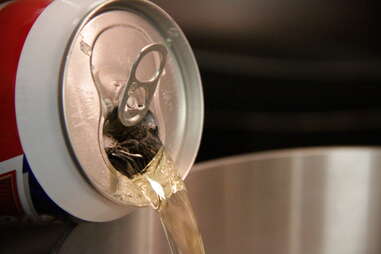 First things first, fill up with beer, then fill the pot with a bunch of beer, too. Preferably Milwaukee's Best -- it is the Beast after all, plus White's from Wisco.
The brats get poached in that brew, plus a little thyme and bay leaf, you know, cause you fancy.
They're then pulled out before being split down the center and griddled.
Once it's nice and cooked, each brat-half is covered up with a slab (or two) of Swiss.
It's then placed on a beer-buttered hoagie, smeared with stone-ground Dijonnaise, and topped with liberty cabbage (it's not sauerkraut on the 4th), pickled red onions, and pickled pickles.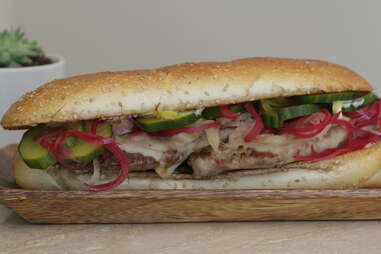 Boom: the beer-buttered, cheesy brat-stuffed Beast, aka La Bestia, aka The Motherload...