There is now a cupcake ATM in Midtown
Starting today, LA-based Sprinkles Cupcakes is making your cupcake-iest dreams come true, by not only dispensing beautiful little c-cakes from an ATM in Midtown East, but by also hiding prizes in a number of them, that you could then use to get even MORE cupcakes. Seriously, you can win everything from a $500 AmEx gift card to a free Sprinkles Party in their party room (which we would definitely need to be invited to, thanks). 
BTW, the ATM's on Lexington Ave bewteen E60th & 61st, very close to the Bread Factory Cafe, because, gluttony.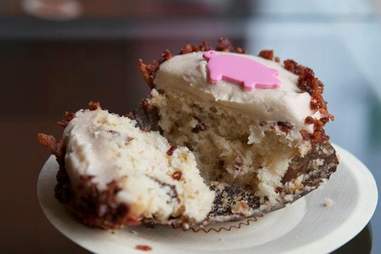 Sprinkles Cupcakes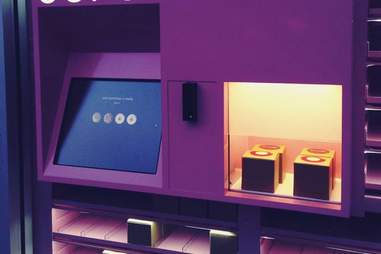 Sprinkles Cupcakes