In honor of March Madness, Hudson Common is unleashing its annual burger bracket. And while you won't be able to win a zillion dollars from Warren Buffett, you will be able to do something much, much better: take down four crazy-awesome burgers in one sitting. Here're those four:
Recommended Video
This Stretchy Ice Cream Is Made With Wine & Cheese
The Burger: The BBQ Bacon
Representing the South, this craziness is topped with Georgia mustard, braised pork belly, Velveeta, and Common sauce.
The Burger: The Fab 5
Consisting of "the five essential ingredients in a classically perfect burger", this Midwest-repping patty is loaded with crinkle-cut dill pickles, charred, sweet white onion, Bibb lettuce, a beefsteak tomato, horseradish cheddar cheese, and roasted garlic mayo.
The Burger: The Kimchi
Holding it down for West Coasters, they've smeared this Pacific-inspired number with preserved lemon mayo and topped it off with kimchi and scallions, making it kind of like an Asian-fusion salad. Isn't that all they eat in Cali?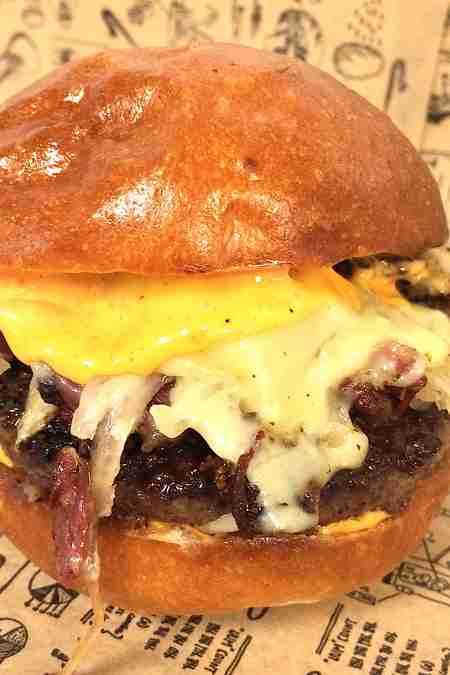 The Burger: The Reuben Burger
Maybe it's just our East Coast bias, or maybe it's just that it's actually amazing, but a Reuben on top of a burger could just be the best thing ever. This one's got house-cured corned beef, melted cave-aged Gruyere, house-made sauerkraut, and Common sauce.