It's that time of year again, when for a magical seven days we rejoice in the glory of fries topped with gravy, cheese curds, and a bevy of other delicious toppings.
That's right: Mile End's Poutine Week begins TODAY, and those smoked meat masterminds have crafted a true tour de force de fries, including a lamb shawarma poutine and a Buffalo popcorn chicken poutine, among others.
All five special poutines (all $20) will be available at both the Manhattan and Brooklyn locations of Mile End until Sunday, February 7th. Check out the options below.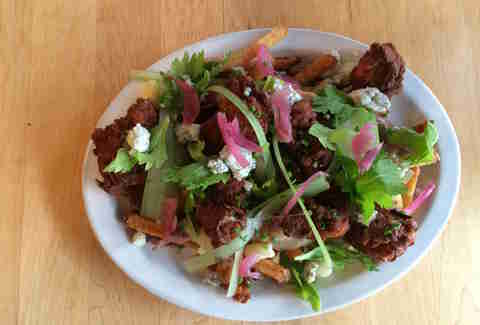 Buffalo popcorn chicken poutine
Blue cheese, cheese curds, shaved celery, and pickled shallots
Lamb shawarma poutine
Pickled turnips, pickles, garlic yogurt, charred tomato, toasted pine nuts, cheese curds on garlic potatoes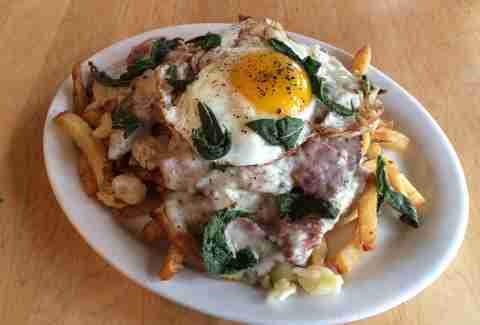 Smoked meat and white gravy poutine
Fried egg topped with brown butter fried sage
Wild mushroom poutine
Mushroom gravy, cheese curds, and ricotta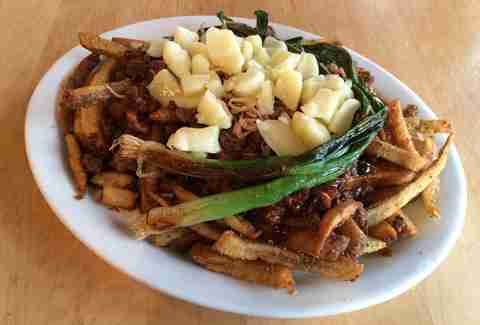 Angry poutine
Spicy black bean and beef ragu, angel hair cheese, and cheese curds
Sign up here for our daily NYC email and be the first to get all the food/drink/fun New York has to offer.
Lucy Meilus is Thrillist's New York Editor and once had a crippling addiction to poutine but has since overcome it and now can enjoy poutine in reasonable quantities. Follow her on Twitter and Instagram for more inspiring tales.