Finding a date in NYC is challenging, but finding an ideal dinner spot to take said date to? Waaay easier: this city is packed with romantic restaurants, from bookshelf-lined Italian joints to oyster-slinging outdoor gardens. Here are the 12 you should be familiar with if you want to impress your date -- y'know, assuming you ever find one.
West Village
A townhouse in the West Village is pretty much every New Yorker's fairytale fantasy, so it only makes sense for there to be a romantic restaurant inside of one. The ground-floor dining room is intimate with 32 seats and great cocktails, and overlooks a beautiful private garden. You're gonna want to get the signature bucatini with black garlic, Dungeness crab, maitake mushrooms, and chilies.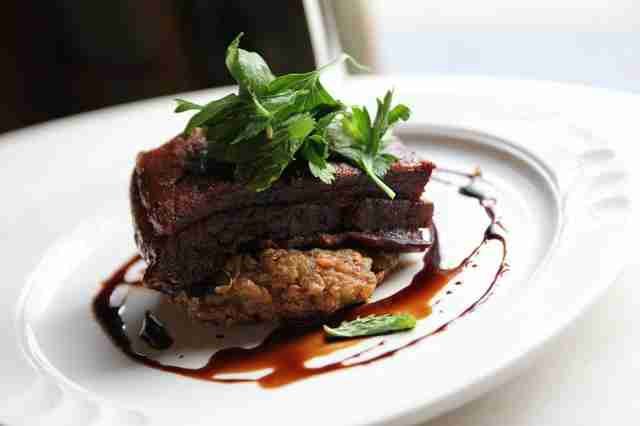 Greenpoint
While libraries might not necessarily get you in the mood, this bookshelf-lined restaurant has three different kinds of oysters on the menu, and the candles and dim lighting only sweeten the deal. If neither of you is into oysters, you'll definitely be into the long list of pastas and even longer list of wines -- nothing says romance like tortellini and a Tuscan red, after all.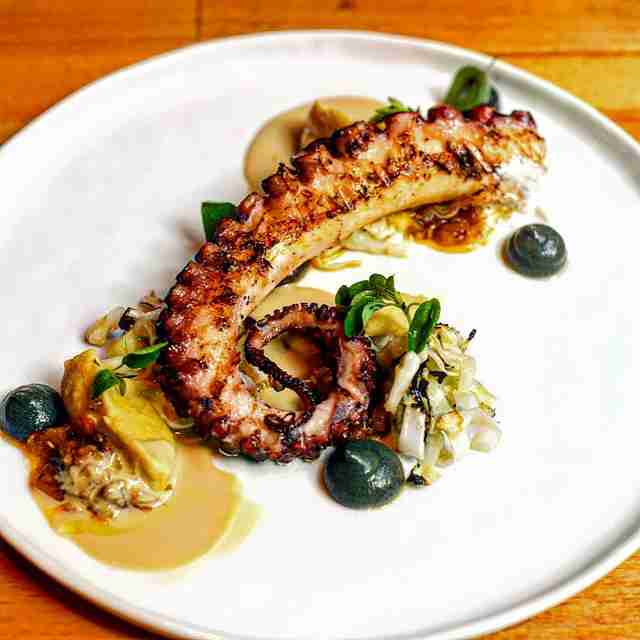 East Village
A cozy and modern Israeli restaurant in the East Village, Timna boasts a smooth atmosphere with its exposed wood and brick, henna patterns, and glowing wall lamps. The food is unique, adventurous, and meant to be shared (which might set the tone for later in the evening?). Chef Nir Mesika (formerly of Zizi Limona) pulls influences from the Mediterranean, Middle East, and North Africa, and there's also a lengthy menu of Mediterranean wine cocktails made with amari, vermouths, and house-made syrups.
Williamsburg
It's less about seeing and being seen at this intimate Japanese brasserie than it is about privacy -- which we hear is pretty great for romance. Snuggle up in a private booth with a bottle of sake and peruse the menu of shareable plates. Sharing's ALSO great for romance, by the way.
Gramercy
If you can't actually take your date to Spain, you can at least take them to this romantic tavern decked out with Spanish tiles and bold red walls. Eat your fill of paella, but be sure to save room for some sexy and shareable dessert, like the basket of churros served with a side of fondue. Churros are sexy, right?
Astoria
It's all about fancy cocktails, seafood, and bartenders with neat mustaches at this dark-and-cozy Astoria restaurant. Snuggle into one of the corner tables, order a signature cocktail (like the Mar's Manhattan) and a dozen oysters, and we're definitely kinda certain that magic will follow. Definitely. Kinda.
Midtown East
If you want to treat your date (and yourself), visit Clement in The Peninsula: this recently renovated restaurant has great views of the city from its sexy bar area. After a few cocktails, make your way to the fancy dining room for tasty dishes like lobster risotto and tuna crudo. The restaurant IS in one of the best hotels in New York, though, so if budget's a concern, maybe file this place under "Special Occasions." It'll be worth it, though.
Williamsburg
St. Mazie has all the ingredients for a truly great date: live music, cocktails, an outdoor garden, AND a romantic cellar (which is where you're gonna want to start things off). The downstairs supper club serves upscale comfort food as well as late-night drinks, and the restaurant decor has all the romantic hipster highlights: reclaimed wood, distressed mirrors, a marble bar, and tea-light candles.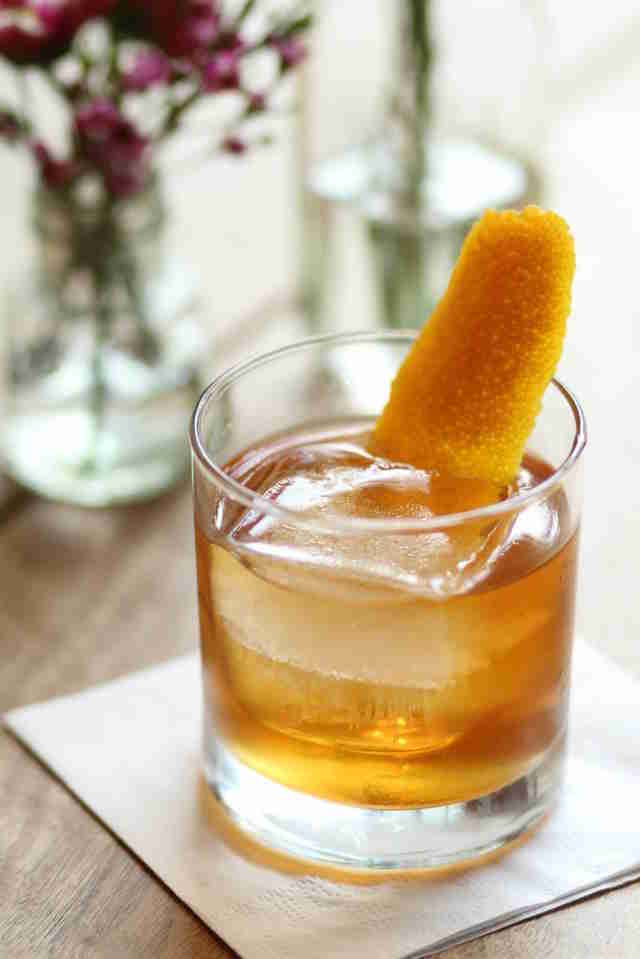 Upper East Side
Pillow-lined leather benches and tons of candles make The Penrose an intimate spot for date night on the UES -- plus, a few of the signature cocktails are served in flasks, which is fun for sharing because it's kind of like you're kissing... sort of. Menu highlights include beer-battered McClure's pickles, a Murray's cheese board, and a mac & cheese with Gouda, fontina, and toasted breadcrumbs, which are basically the mac & cheese equivalent of lingerie.
Nolita
The dim lighting at Peasant is guaranteed to set the mood, but the menu takes things to a whole other level with homemade pastas, wood-fired pizzas, and lots of wine. Heat things up downstairs in the wine room, which was specifically created for wooing purposes (probably): you can order the full menu down there, or go subtle with a meat and cheese plate.
Battery Park
Pier A Harbor House has three floors, each with its own ambience -- fortunately for you and your main squeeze, one of those floors is designed for romance. Head up to the second-floor restaurant of this historic NYC building for waterfront and sunset views from its massive bay windows. The menu is made up of Hudson Valley favorites like Blue Island oysters, foie gras with smoked fig, and house-made fettuccine with poached asparagus.
Lower East Side
It's more about sex appeal than romance at Stanton Social: the three levels of dining space include a 30ft glowing wine wall with more than 2,000 bottles, fringe-covered walls, lizard-skin banquets, and belt-strapped pillows, all of which pay homage to the garment industry past of the Lower East Side. The French onion soup dumplings are a must, as are the red snapper tacos and the potato & goat cheese pierogies. Nothing's sexier than pierogies.
Sign up here for our daily NYC email and be the first to get all the food/drink/fun New York has to offer.
Meagan Drillinger is a contributing writer for Thrillist and is accepting invitations to any of these restaurants. Follow her on Twitter, Instagram, and Facebook at @drillinjourneys.