National Donut Day -- possibly the greatest day of the year -- is TODAY, and that means tons of local purveyors are offering totally FREE donuts throughout the city (as well as other great deals). The freebies aren't unlimited, but deals range from specialty donuts to two-for-one steals, so there are plenty of great donut opportunities to tap into, and we've rounded them all up right here (also be sure to check out the full list of this year's deals for National Donut Day).
Various locations
This popular coffee shop will be offering free donut holes at all its NYC locations, so start mapping them now!
West Village
Buy coffee and a donut, get another donut free at this 24-hour donut spot.
Various locations
This popular chain will be offering free "carnival sprinkles" mini cake doughnuts to customers at all of its locations while supplies last.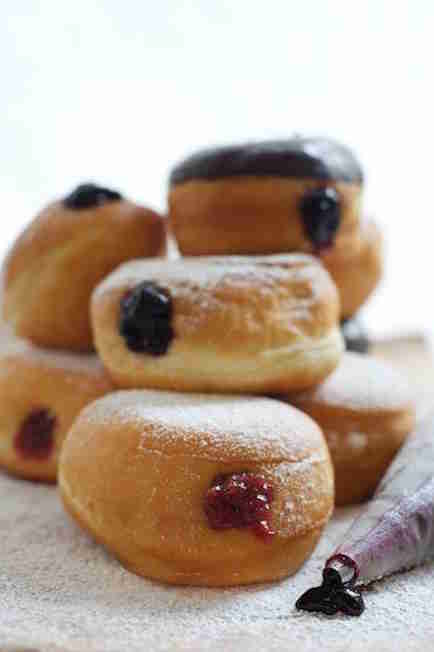 Upper East Side
While there aren't any freebies, this beloved UES bakery will be debuting a peach jam donut on National Donut Day, and will offer a half-dozen filled donuts for a one-day special of $23.
Koreatown
This midtown purveyor of Korean donuts -- known as hodduks -- will be offering 50% off the first 100 donuts sold on National Donut Day.
Various locations
Swing by any Jack's location and receive a complimentary 8oz cup of coffee with a purchase of one of its delicious vegan donuts.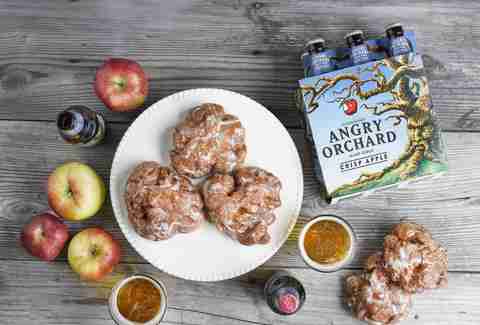 West Village
The Doughnut Project is partnering with Angry Orchard to concoct a hard apple cider fritter -- "The Angry Fritter" as it's called -- which will be ceremoniously launching on National Donut Day. And if that's not enough good news, they'll also be giving away merchandise via a Willy Wonka golden ticket-style lottery throughout the day.
Lower East Side
All of Erin's donuts are vegan and gluten-free, so you can feel good about splurging on the National Donut Day special, the Party People Donut -- a rum-soaked donut topped with coconut, cookie crumble, caramel, sprinkles, and a straw for good measure.
FiDi
This FiDi beer hall is offering a National Donut Day special on its crazy "Walter White Crystal Methadonuts." For just $4, you can have the pleasure of injecting fried donuts covered in blue sugar with a selection of fillings that include caramel and Nutella.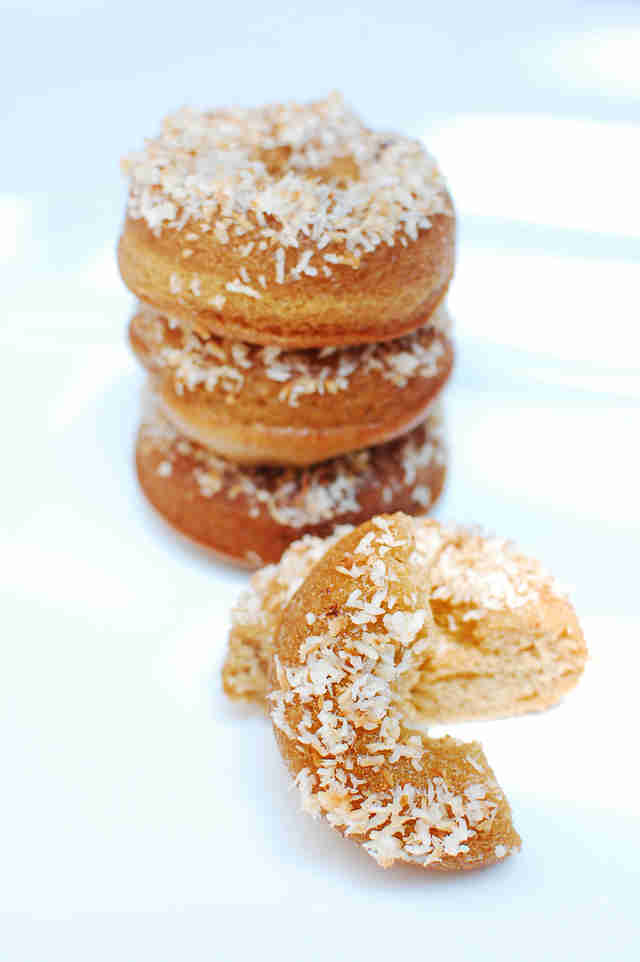 Upper East Side
This allergy-friendly bakery will be offering two-for-one pricing on all of its delicious donuts, including flavors like toasted coconut and cinnamon.
Park Slope
Home to the most expansive National Donut Day special in the city, this beloved Park Slope bakery is offering its loyal customers 13 specialty donuts, all for one day only. Flavors include s'mores, German chocolate cake, Samoa, and birthday cake, all priced at $3.50/donut or less. It'll also be offering free donut holes with any purchase of six donuts or more.
Missed the boat on National Donut Day? Check out the best donut shops in New York City, delicious every day of the year.
Sign up here for our daily NYC email and be the first to get all the food/drink/fun New York has to offer.