It's officially summer in New York City, which means lots of rooftop bars and outdoor movies and desperately trying to survive three months of muggy heat without installing an air conditioner in your bedroom. Along with some unreasonably hot weather for June, this past month also brought lots of great new bars and restaurants -- from oysters done every way you could want them, to the city's best poke, to a ramen-crusted fried chicken sandwich.
All of the restaurants on this list are part of our ongoing quest to find this year's best new restaurants in America, and we're combing through every opening in every Thrillist city. Get involved on Instagram -- #BestRest2016 -- to let us know your picks and your favorite dishes at each of these new spots.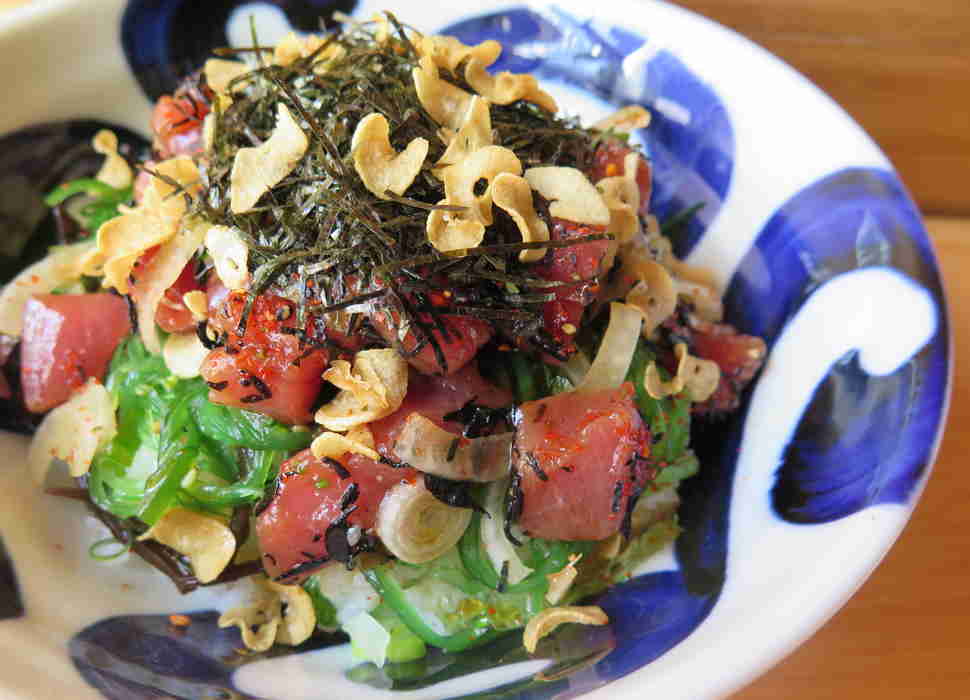 Chinatown
In the last year, poke's become about as commonplace in New York City as $16 cocktails and ghosting mid-Tinder date. But Chinatown's Chikarashi has brought something new to the overcrowded poke world, and is arguably doing it better than all the rest. From chef Michael Jong Lim, previously of Neta and Masa, Chikarashi is a "sea to table" fine-dining poke restaurant. Unlike NYC's other poke spots that skew more fast-casual and build-your-own, there's no Chipotle-style service line here -- instead, every bowl has been crafted by the chef, taking influence from both Hawaiian poke and traditional Japanese chirashi, and using only fresh ingredients of the highest quality (you can taste it). Menu hits include the Sichuan Chili Salmon and the Goma Shoyu Tuna, but be sure to ask about the daily special as well.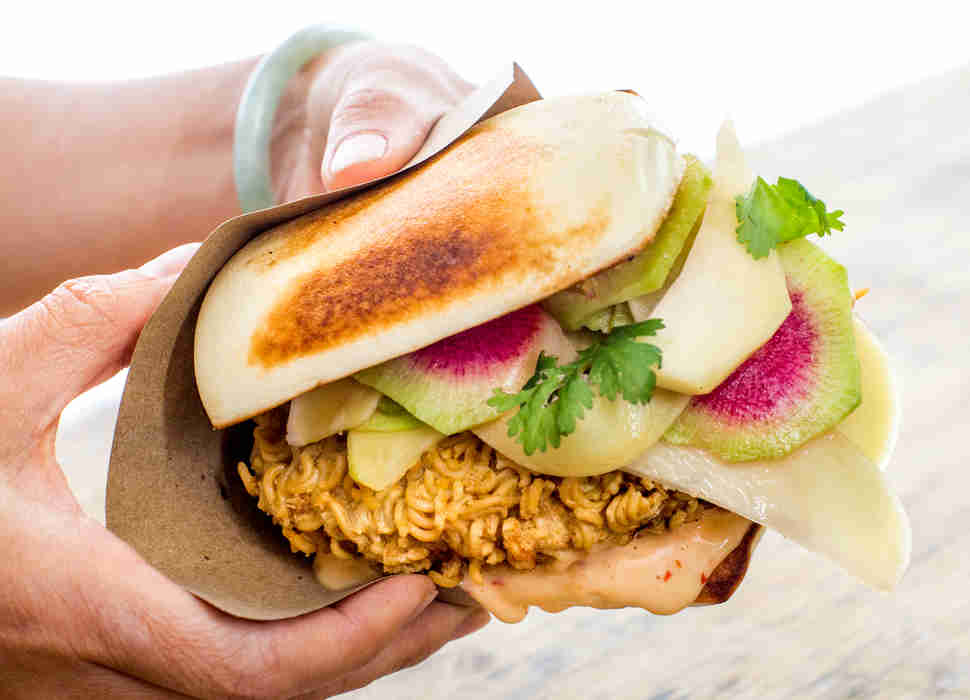 Gowanus
The team behind Gowanus' beloved 2 Duck Goose has opened a brand-new Hong Kong-inspired restaurant in its old location, with an affordable menu of Asian comfort food dishes like sesame peanut noodles, spicy BBQ ribs, and the pièce de résistance -- a Cantonese street food-inspired Hong Kong fried chicken sandwich primed to make the ramen burger old news for good: tamari-palm sugar glazed chicken breast with a crispy ramen crust topped with green mango, radish pickles, and aioli on a bao bun.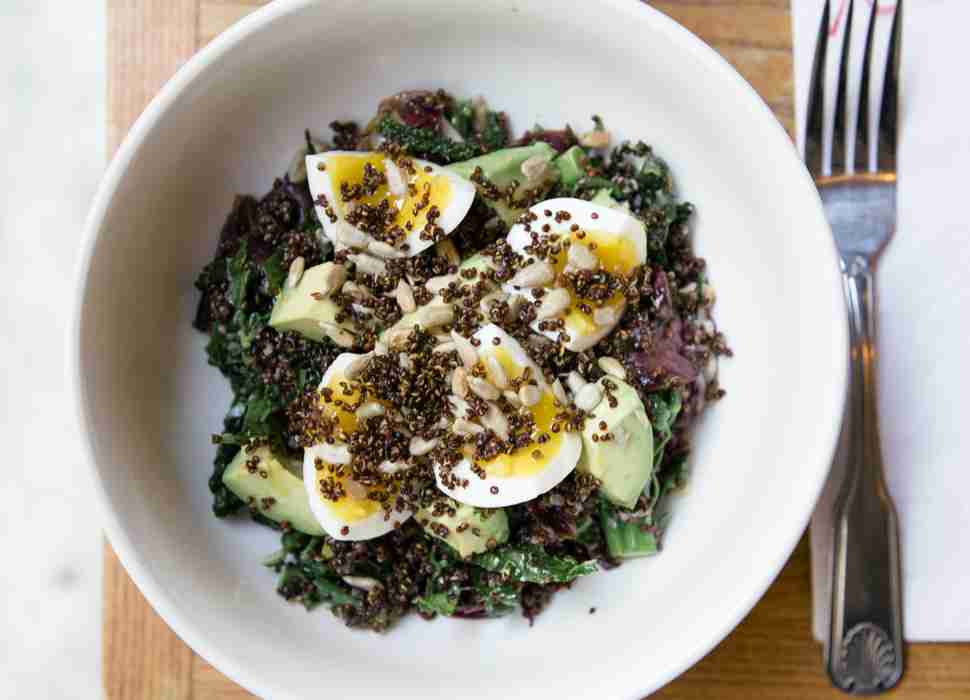 Murray Hill
After 13 years on Mulberry, Ruby's, Nolita's beloved Australian cafe, has finally opened a second location -- this time in Murray Hill. Alongside favorites from the original menu (including the ever-popular Bronte Burger), you can expect a slew of new dishes, like the crispy rice bowl with grilled haloumi, fried egg, and vegetables, and the Bondi Burger with chili-marinated chicken breast, avocado, bacon, and cheese on a potato bun. The best part? (Potentially) shorter waits -- the new spot has 42 seats, plus 10 outside.
Soho
Restaurateur Stephen Starr knows how to do over-the-top restaurants (Morimoto, Buddakan) and his latest venture with chef Daniel Rose, an expansive upscale French restaurant on Lafayette, continues in that same tradition. Le Coucou gives its Soho neighbor Balthazar a run for its money, with tall ceilings adorned with grand chandeliers, and walls lined with large plants, nice artwork, and sweeping white curtains. While the menu is certainly pricey, it's full of decadent, authentic French dishes like tout le lapin (whole rabbit), filet de boeuf (beef with oxtail and potatoes), veal tongue, and oeuf norvégien (a cold egg dish with salmon and artichoke). Don't miss the chocolate mousse for dessert.
Meatpacking
While it may seem odd that the guys behind two of the East Village/Alphabet City's favorite bars, The Wayland and Good Night Sonny, are now doing healthy food in the Meatpacking District, it makes a little more sense than you might think. At Robert Ceraso and Jason Mendenhall's other spots, food has never been an afterthought (nor particularly unhealthy, as far as bar food goes), so it only makes sense that they'd eventually open a restaurant expanding upon the sandwiches and salads done at their bars. The Wild Son is a bright, plant-filled restaurant offering light breakfast and lunch dishes all day (like an egg sandwich topped with roasted cauliflower and shishito peppers, buttermilk pancakes, and a grain & egg bowl). Drinks play a large role here, too -- they're doing lots of house-made juices and sodas, and a full booze menu is on its way.
Union Square
After a soft opening in May, things finally kicked off at Union Square's massive new 25,000sqft food hall/cafe/bakery/bar/restaurant space inside the old Barnes & Noble space in June. Executive Chef Yvan Lemoine is behind all of the food here -- from the full-service seasonal American restaurant (open only at night) that's doing dishes like crispy baked chicken and Maine lobster fettuccine, to the foodhall (open both day and night), where you can mix-and-match from five different stands dedicated to specific foods (salads, pizzas, poke, tacos, and burgers). Be sure to grab a to-go funfetti-stuffed birthday cake croissant from the pastry chef Thiago Silva's bakery counter on your way out.
West Village
After being destroyed last year in the tragic East Village gas explosion that also took two lives, beloved Belgian fry shop Pommes Frites quietly reopened across town at the tail end of May. It was a modest opening; as co-owner Suzanne Levinson told the Times, "I don't want it to be an opening with fireworks and fanfare… We are insignificant compared to the impact this had." The new Macdougal St location may look different than the original, but that's of little importance -- the fries, scooped lovingly into their paper cones, are still as perfect as ever.
East Village
After transforming his East Village Italian mainstay Hearth earlier this year, Marco Canora set his sights on his bar-next-door, Fifty Paces, which has been totally rebranded as Zadie's Oyster Room. This time, it's an old-school oyster house-inspired bar, embracing the theme by doing oysters every way you could want them (baked, broiled, steamed, fried, pickled, poached, or raw) in addition to a few other small plates, like baked top neck clams, shrimp cocktail, and whitefish salad with brown bread -- which can all be accompanied by wine, beer, or bubbly.
Soho
From the team behind Upstate, Edwin & Neal's, and Sauce, Coco & Cru is a charming Australian cafe doing breakfast/brunch dishes like omelets, avocado toast, and buckwheat pancakes all day long (plus, they'll spike any drink you want -- including coffee). If you're more in the mood for lunch, from 12pm on, you can also order several salads, sandwiches, and burgers, including The Aussie, topped with beets and a fried egg.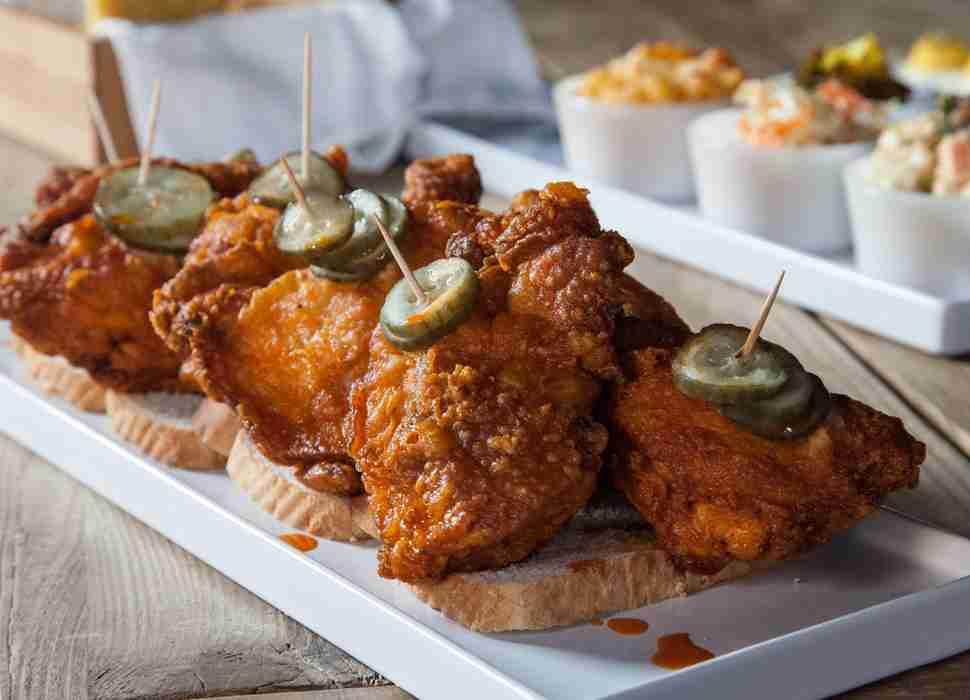 Columbia Street Waterfront District
Nashville hot chicken reigns supreme at the very first restaurant from The Chew's Carla Hall. The insanely spicy chicken, made with a combination of spices, is a rarity in New York (save for Peaches HotHouse in Bed-Stuy) and a welcome addition to a city that can sometimes feel overcrowded with trendy, new pseudo-"Southern-style" joints. In addition to a few different chicken plates and by-the-piece options, Carla Hall's has several heat options to choose from (go for the sweet and spicy Hoot & Honey, or the medium-level Hoot), plus lots of traditional Southern sides like biscuits, cornbread, and pimento cheese & Ritz.
Crown Heights
Because there's always room for more wine-and-small-plates restaurants, the team behind Brooklyn Winery has opened its first proper restaurant in Crown Heights. The wine selection, curated by head winemaker Conor McCormack, is strictly from the winery itself, but it's certainly substantial -- including some rare vintages. Wine-friendly food like root beer-glazed pork ribs and smoked slab bacon comes courtesy of executive chef Michael Gordon (previously of Bouley), and there's even an on-site micro-winery -- meaning some experimental wines may make their way to the bar for you to try.

Sign up here for our daily NYC email and be the first to get all the food/drink/fun New York has to offer.
Other Stuff You'll Like In Openings Cheat Sheet