To kick the summer season off right, June brought New York some delightfully swampy weather, in addition to a handful of excellent new restaurants that demand you abandon your A/C unit for a night out. From the newest food hall in the city to a brunch favorite without the wait, these are NYC's latest openings you need to hit.
West Village
If you haven't tried NYC's most Instagrammed pizza (or even if you're a hardcore devotee) and can't decide between the thin and crispy round pies at the original Emily in Clinton Hill or the doughy Detroit-style squares from Emmy Squared in Williamsburg, you're in luck. The latest addition to the Pizza Loves Emily family, located in the West Village, offers both styles with a variety of toppings, in addition to the equally popular dry-aged Emmy Burger.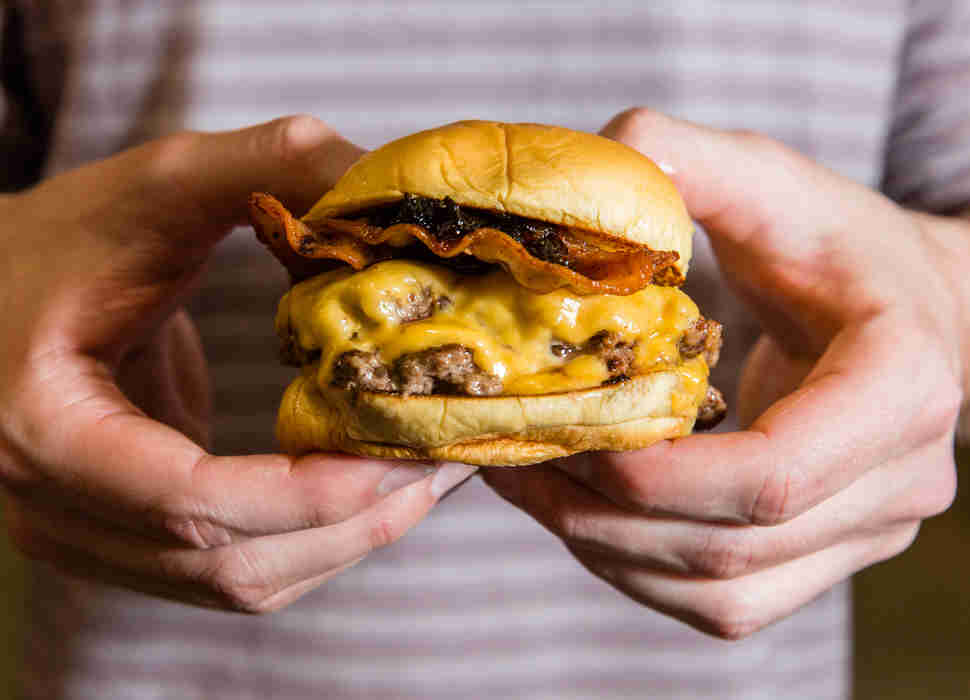 Downtown Brooklyn
After much anticipation, the massive DeKalb Market Hall has finally opened in Downtown Brooklyn's City Point complex and it may just be the city's best food hall yet. The 60,000 square foot space features over 40 local vendors -- most notably, the first non-OG location of Katz's, offshoots of Bunker Vietnamese and Hard Times Sundaes, and newcomers like Pierogi Boys.
Upper East Side
If you've always wanted to dine at O Ya but can't stomach the high price for omakase, this may be your next best option: The restaurant's former executive sushi chef, Don Pham, is behind this new $85 omakase spot uptown. That price will get you 12 fresh and seasonal courses (including inventive and beautifully plated dishes like live octopus with green tea salt) and for $125, you can get an additional three courses. As always, your best bet here is sit at the 11-person sushi counter for the most intimate experience.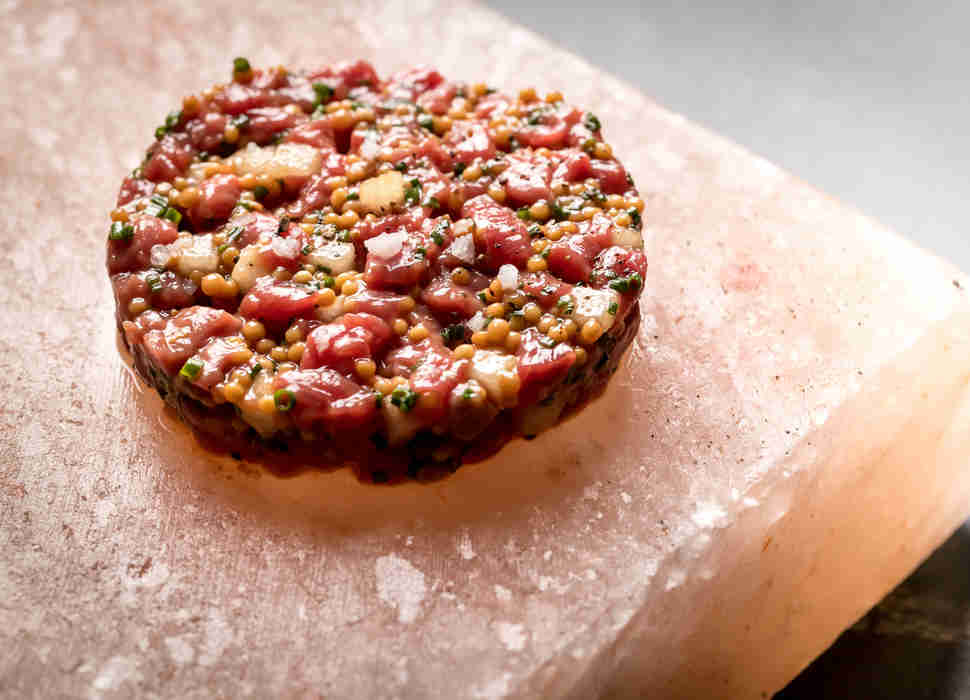 Flatiron
Cote, from Simon Kim (of Piora) is something of a first for New York: part-steakhouse, part-Korean BBQ joint. All the meat is dry-aged in-house, then served raw at the table, ready to be cooked by diners on top of their personal table grills. Your best move is to opt for the $45/person "Butcher's Feast" which comes with four chef's choice cuts, plus traditional KBBQ accompaniments like ban-chan, kimchi, and savory egg soufflé.
Gowanus
Chef Denisse Lina Chavez's El Atoradero family continues to grow with a new taqueria inside Gowanus' Parklife venue space. The walk-up window service spot is focused on Mexico City-inspired tacos and burritos filled with everything from chorizo to French fries. Also look out for those standout nachos from the original restaurant (which you can get topped with fries as well).
Williamsburg
If there's nothing you hate more than waiting for brunch (but could still be on board for some fancy eggs and a bloody mary on a Sunday morning), then the new Brooklyn outpost of Nolita's egg-centric Egg Shop is your next weekend move. The space is both bigger than the original and takes reservations for groups of eight or more. In addition to favorites from the original menu, the new restaurant has grab-and-go egg sandwiches and bowls, as well as breakfast tacos and burritos, and a frozen cocktail happy hour from 4-7pm.

Sign up here for our daily NYC email and be the first to get all the food/drink/fun New York has to offer.