Winter is coming, and before you break out your Red Wedding commemorative barware, you should know we mean, like, literally. It starts on Saturday. There's gonna be plenty opening up, going down, and new to explore this Winter, like brand new beers, upcoming restos, and a little thing called the Super Bowl that's coming to town. Here's a brief, Thrillist-approved rundown of all the things to hit up during the White Walkers' fave season...
Name: Bodega Negra
Meatpacking District
Opening: February
Why You Should Care: A branch of the big deal, Serge Becker-associated Mexican spot is hopping across the pond and landing in the Marble Lane space at Dream Downtown. Packed in its suitcase? Upscale Mexican street-eats like soft-shell crab tacos and slow-roasted lamb, along with tons and tons of tequila.
Name: Tavern on the Green
Upper West Side
Opening: Around New Year's Eve
Why You Should Care: The iconic Central Park dining destination is reopening, thanks to Philadelphia's Emerald Green Group, who've redesigned the joint and brought on award-winning Chef Katy Sparks (Mesa Grill, Quilted Giraffe…) to whip-up a menu with "global sensibility" that utilizes three cooking appart...i(?): the grill, the plancha, and the hearth.
Names: Other Half Brewing, Dyckman Beer Company, and Queens Brewery
Red Hook, Washington Heights, and Queens
Beers Available Now
Why You Should Care: Three new breweries are opening up and operating in NYC, and you can grab their brews from a variety of places across NYC -- like Other Half's high ABV/high IBU Green Diamonds Imperial IPA, Queens Lager from Queens Brewery, and the Uptown Only Dyckman Brew from Dyckman Beer Co.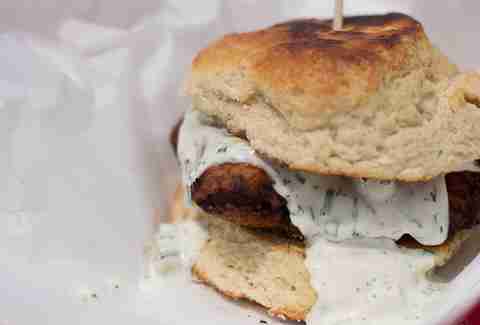 Name: Indoor Smorgasburg
Williamsburg
Open Now
Why You Should Care: Smorgasburg's outdoor foodapalooza is nestling down in a nearby "fortress of food and fashion" where Ramen Burgers and other favorites will be abundant, as well as new offerings throughout the Winter season.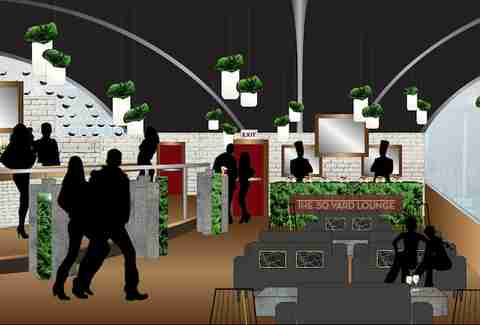 Name: 50 Yard Lounge
Midtown West
Opening: January 29th - Feb 2nd
Why You Should Care: In a lead-up to the Super Bowl, this pop-up will house eats from some of the best chefs in the city, including Marc Forgione, Michael White, and Alex Guarnaschelli, with events like "New York's Best Ramen", "Bloody Mary Brunch", and "The Burger Bowl".
Name: Botequim
Union Square
Opening: January
Why You Should Care: The team who put together 15 East, Tocqueville, and newcomer Fourth are planning this open-kitchened landing strip Brazilian spot with small plates, hearth-roasted suckling pigs, and flatbreads washed down by a next-level selection of South American wines and caipirinhas.
Name: "Keep Your Eye Upon The Donut" at The City Reliquary
Williamsburg
Open Now
Why You Should Care: Is a museum doing an exhibit dedicated solely to donuts? Yes. Should you go? Absolutely.
Name: Brooklyn Fare -- Manhattan
Midtown West
Opening: January
Why You Should Care: The ultimate chef's table from Chef Cesar Ramirez is finally opening up a retail spot/larger restaurant in Hell's Kitchen, so you can finally, hopefully, get a reservation. Keep an eye out for the rez line.