You're just getting back into the swing of things at work, the weather's been kinda all over the place this month, and then there's the Super Bowl. Basically, you've had a lot on your plate -- but not literally, which's why you should immediately check out our round-up of all the best bars and restaurants and places that sell s'mores calzones that opened in January.
Telepan Local (click here for address and deets)
Tribeca
The more casual Downtown sibling to Bill Telepan's Uptown star, TL's doing American plates inside what looks like a restaurant that you might find near a pretty fancy ski resort. Order the foie gras "jammers" (also probably a ski move), pigs in a blanket, and grilled cheese.
Empire Diner (click here for address and deets)
Chelsea
The Chelsea classic has gotten a revamp from Amanda Freitag; it now features familiar diner fair (cheese fries!) that they awesomely elevated (so... chili cheese fries covered in salsa verde, cheddar, and lime crema!). Oh, and make sure you get the PLT: a pork belly, frisee, and avocado toast masterpiece.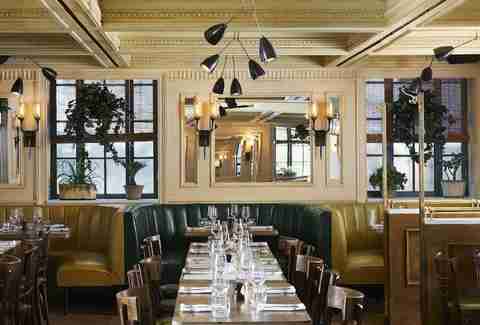 Margaux (click here for address and deets)
Greenwich Village
Setting up shop in The Marlton Hotel, this seaside-inspired spot combines three ocean-bordering cuisines (French, Californian, and Mediterranean) for bites like squid ink bucatini with dungeness crab, Calabrian chili, day boat cod with cabbage and lime, and burrata with a garlic muffin.
The Clam (click here for address and deets)
West Village
Mike Price from Market Table is behind this ode to everybody's favorite mollusk (sorry, close call cockles), with the titular shellfish worked up in a bunch of interesting ways like clam-fried rice with pork belly confit, oysters Rockefeller with absinthe, and Grammy's family clam dip with potato chips.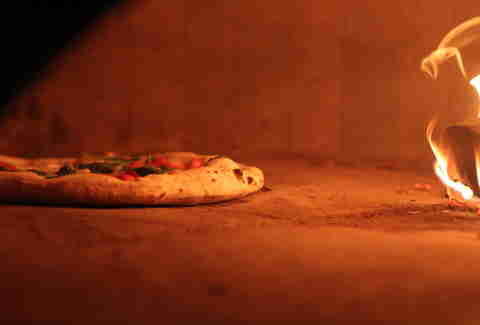 Emily (click here for address and deets)
Clinton Hill
From the husband-and-wife-team behind Brooklyn Central comes this wood-oven-armed pizza spot doing eats that awesomely skirt the line between insanity and genius, like a s'mores calzone and pizza with honey, truffle, Taleggio, and pistachio. You heard us say s'mores calzone, right?
The Regency Bar & Grill (click here for address and deets)
Midtown
Recently renovated inside the landmark Loews Regency Hotel, this bar and grill's now plating/bowling/ramekin-ing double-chicken consommé with chicken dumplings, duck breast with cherries and pistachios, and a dry-aged Creekstone rib steak for two.