Wednesday night, 20+ chefs and butchers faced off in the greatest battle ever fought, the Battle of the Meats... aka the annual Brisket King event.
This year's Brisket King brought in favorites like Dinosaur Bar-B-Que, Hill Country, Blue Smoke, Mable's Smokehouse, and Jimmy's No. 43, alongside innovative newcomers like Hudson & Charles and The Wandering Que. After tasting all the contenders, the judges of the all-you-can-eat-and-drink event came to the following decisions: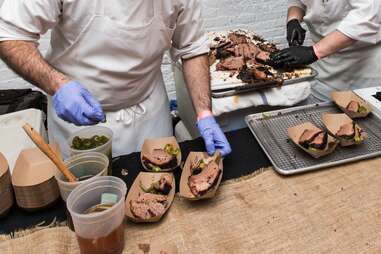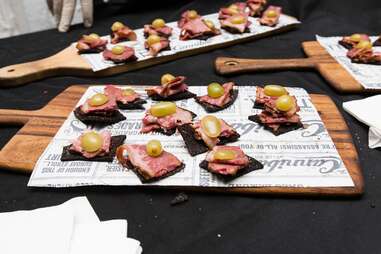 For "Brisket Innovation," the winner was Midtown's The Cannibal, with its brisket on crispy rye crackers, topped with grapes (runner-up pitmaster Robbie Richter).
In the "Cured" category, the winner was traveling Kosher Texas BBQ pop-up, The Wandering Que, with its nine-month aged lambcetta (runner-up Marlow & Daughters).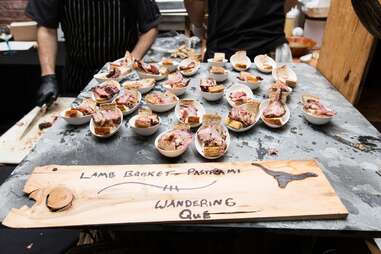 And finally... the new Brisket King of New York City is... The Wandering Que, which, in addition to its cured lambcetta, presented an equally impressive lamb brisket pastrami.

They're certainly in good company. Past winners have included Hometown Bar-B-Que and Ducks Eatery. Congrats are also in order for the runner-up King, Izzy's.
Check out more photos from the event below, and please excuse us while we go eat more brisket.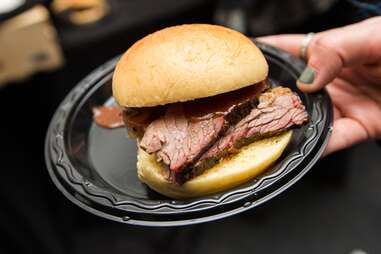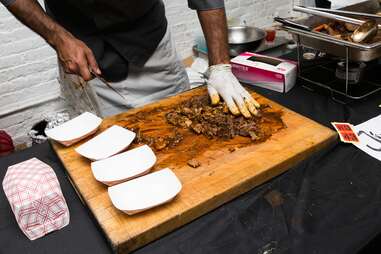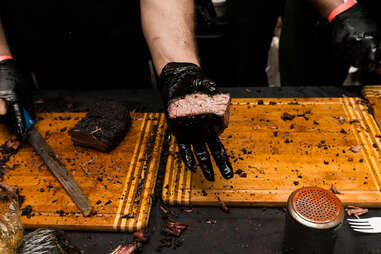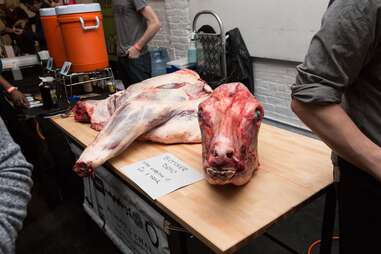 Sign up here for our daily NYC email and be the first to get all the food/drink/fun New York has to offer.
Lucy Meilus is Thrillist's New York editor and a big fan of all-you-can-eat events. Follow her on Twitter and Instagram.