New York Since Easter is the day that the entire Roman Catholic Church celebrates... uhh... brunch?... we're going heavy on the brunch content this week. Tuesday, we told you about the best brunches in all of NYC, and today, we've got five one-off, just-for-Easter options, including one serving something called a "Bunny Ball".
The Meatball Shop: They've had brunch Uptown for some time, but starting Easter Sunday, they're launching it at their 84 Stanton location with "Balls Benedict", "Balls, Biscuits, and Gravy", and the special "Bunny Ball", which's made out of rabbit, rosemary, fennel, and white wine. Continue Reading
The Sea Fire Grill: Hit this big, Midtown, seafood clubhouse for a three-course Easter prix fixe, with choices like crab cakes, lobster bisque, rock shrimp frittata, and pappardelle with lamb ragu.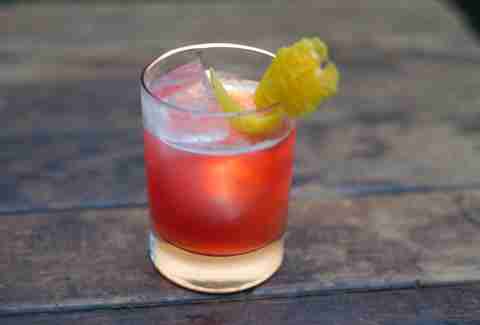 Edi & The Wolf: Get your four-course prix fixe on with options like English pea dip (w/ flatbread crisps and ricotta salata), roasted lamb (w/ mint jus and new potatoes), and deviled Easter eggs topped with far fewer hastily painted baby animals than you're used to. So... speck & horseradish.
East 12th Osteria: This East Village Italian newcomer is one-upping everyone with a FIVE-course brunch prix fixe (for a totally reasonable $35), with options including duck confit mezzaluna, roasted Colorado lamb with baby artichokes, and a dove-shaped Italian Easter cake called the Colomba Pasquale.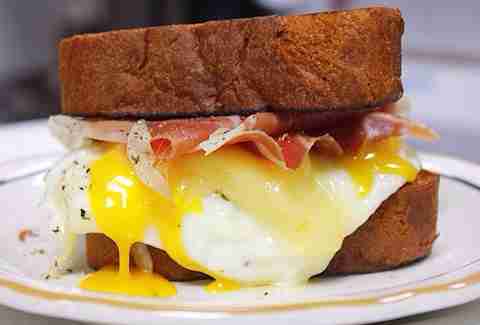 Bo's Kitchen and Bar Room: This New Orleans-inspired spot hits all the low country classics, from monkey bread French toast, to biscuits and gravy, to The Emperor's Pancake, which is essentially a big pancake that gets ripped up and dusted with sugar before being topped with cherries that're bourbon-infused. Holy spirit, indeed.