Here's what the new year (maybe) holds in food & drink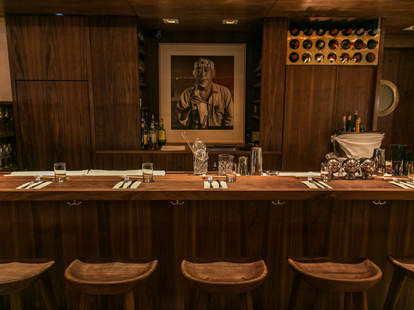 Since Miss Cleo is never on TV anymore and her number got lost when we upgraded from a Razr, we asked NYC's top food & drink minds to lay out their predictions on exactly what's going to go down in 2013, from more izakayas to fruit caviars
John McNulty, Co-owner of Swine"Making Asian food 'cooler', I guess. I see this in restaurants like Chez Sardine, a modern izakaya, but also on a larger scale. I find that the best places for Asian food haven't had those nice atmospheres, but that's changing.
Luis Bollo, Executive Chef at Salinas"I don't see any particular ingredient becoming as popular as pork has been during the last few years with pork-centric eateries like Rocket Pig, Swine, Pork Slope, etc.
Manuel Trevino, Executive Chef at Marble Lane at Dream Downtown"I predict that Pete Wells will give a four-star review.