Just as we started getting distracted by alcoholic cupcakes and gourmet Rice Krispies treats, Cronut King Dominique Ansel takes center stage again by releasing the Fig Mascarpone Cronut. Which, because it's so confusingly named, is filled with mascarpone cream filling with homemade fig jam swirled into it. They're then topped with a sweet honey glaze and slices of black Mission figs. Frankly, it all just works. The one-sentence review from one of our highly trained eating-people: "It tasted as good as Janet Jackson's dance moves look." Keep scrolling to take a gander at these suckers from every angle imaginable, thanks to photos we're going to sell to rich people in Brooklyn for $40 a pop.
Recommended Video
These Candies Are Stretched Until They're as Thin as Hair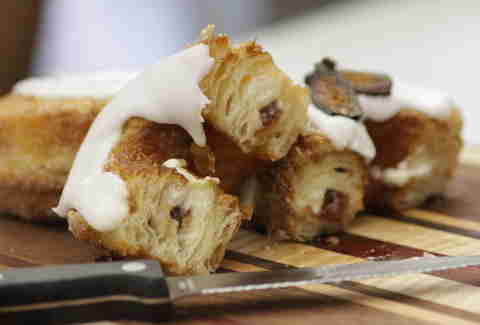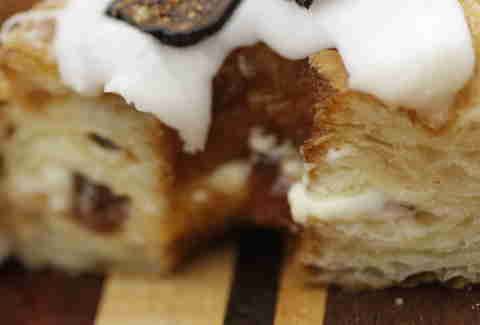 Previous Venue
Next Venue
Venue Description
1. Dominique Ansel Bakery
189 Spring St, New York, NY 10012
Master pastry chef Dominique Ansel's eponymous SoHo bakeshop is best known as the birthplace of the Cronut, a croissant-doughnut mash-up that attracts lines of tourists every morning. There's a limit of two Cronuts per customer, but luckily the hybrid pastry isn't all Ansel has in store. The shop sells bite-size fruit tarts, rich chocolate cookies, and Ansel's other signature sweet, the kouign amann.