Kappo-style Japanese food: it's time you found out about it. And you can do it at Soho's Hirohisa, if you can find it. Hidden behind as nondescript an entrance as has ever existed, a transportive wood-laden dining room allows Chef Hiro Hayashi -- whose sushi stylings you may be familiar with from go-to BK Heights joint Hibino -- to employ ultra-fresh fish and other ingredients flown in from Japan to rep the culinary stylings of his hometown, Echizen.
See? Nondescript! The only signage is that tiny square right next to the door.
Once inside, your best move is to saddle up at one of the seats at the bar.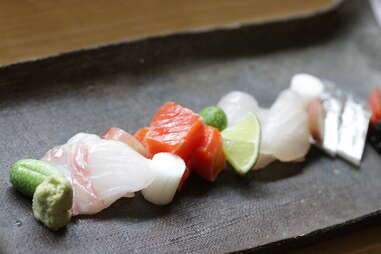 Back to kappo-style. It basically means you'll be eating way more than sushi, and that things will be prepared basically any way you request. Prefer your amberjack raw instead of grilled? How about with a little sansho pepper? The menu offers all the guidance you'll need to actually make such calls, but basically you tell them, and they'll do it.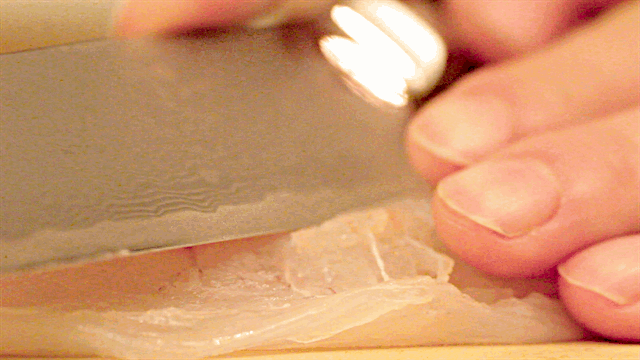 The sushi you do get, though, is expertly sliced.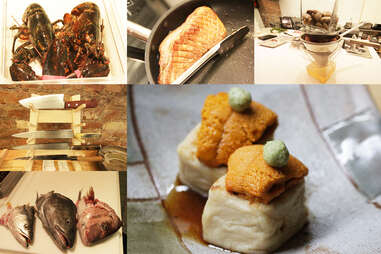 Other stuff you need to eat: steak two ways described as "grilled Japanese Wagyu vs. black Angus", duck salad, and roasted miso Colorado lamb. And, of course, there's always the option to strap in for an omakase that'll net you a little of everything -- raw and cooked, big and small.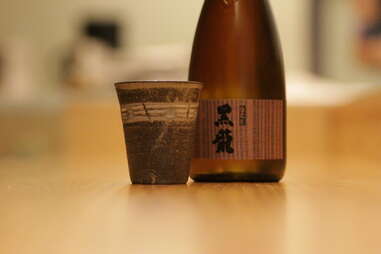 And unlike when you walked past this place the first four times, don't you dare overlook the serious sake list with awesomely named bottles like Born Waking Angels.