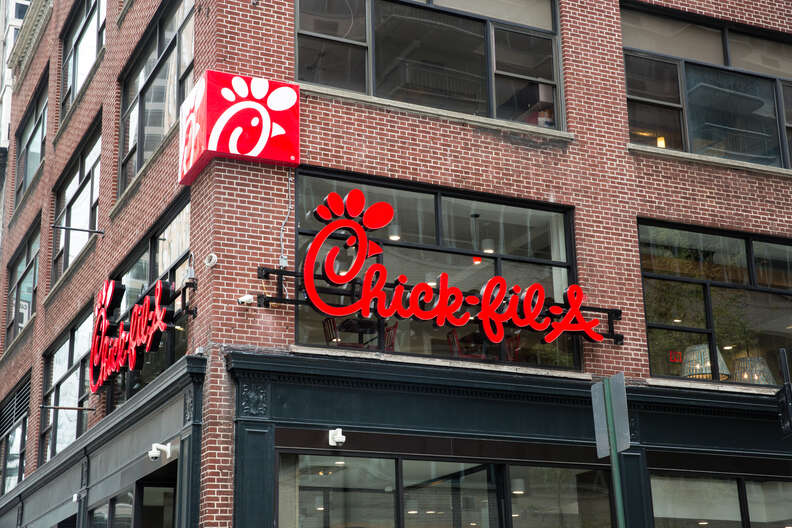 Rachel Kuzma/Thrillist
Rachel Kuzma/Thrillist
Three hundred and fifty pounds of lettuce, 600 hand-rolled biscuits, 30,000 pickle slices, and approximately 15,000 chicken sandwiches. These are just a few examples of the massive amounts of food Chick-fil-A plans to go through every day at its equally massive new restaurant in NYC, opening this weekend.
What's been deemed as the largest Chick-fil-A in America will open its doors at 6am Saturday morning at 37th St and Sixth Ave in Midtown Manhattan, the Southern fast-food chain's first of many locations set to invade the city over the next few years.
On top of serving enough food to make even its iconic cows blush, the shiny fried chicken citadel is huge (or is it yuuuuuuge?), spanning three floors and totaling 5,000sqft. The place is designed to get Chick-fil-A sandwiches into the mouths of busy New Yorkers as fast as possible, with a second kitchen and prep area on the "cellar" level. And you won't find tables or seating on the first floor, just space for the line to form and the eight or so employees that'll be stationed there to take your order on mobile devices when you walk in during peak hours. A spokesperson said you could be in and out with your food in four to six minutes.
NYC's first Chick-fil-A will offer the same, simple menu of chicken sandwiches, waffle fries, salads, wraps, breakfast items, milkshakes, and more. But unique to the location is a new breakfast sandwich called the Egg White Grill, a grilled chicken fillet topped with egg white and cheddar cheese on a multigrain English muffin. Might be a healthier alternative to your bodega's best BEC -- if you're into healthier alternatives, that is.
And just like other Chick-fil-A grand openings, the company is giving away a "year's supply" of free meals (52 meals total) to the first 100 people to go inside the restaurant after camping on the sidewalk overnight. If you're interested, the line will form outside at 5:30pm on Friday, then 100 people will be entered in a drawing to win the ability to camp there for the 12 or so hours before the doors open. With that said, you might want to check that whole Hurricane Joaquin situation out before committing to a night on the streets.
But long before the greasy grand opening craziness, we got a first look inside the giant Chick-fil-A, and it's a chicken sandwich-making monolith. Check out more photos below: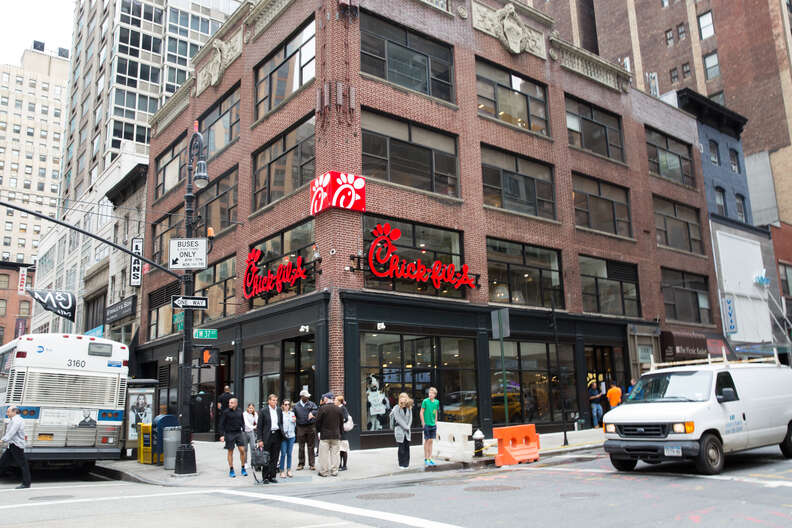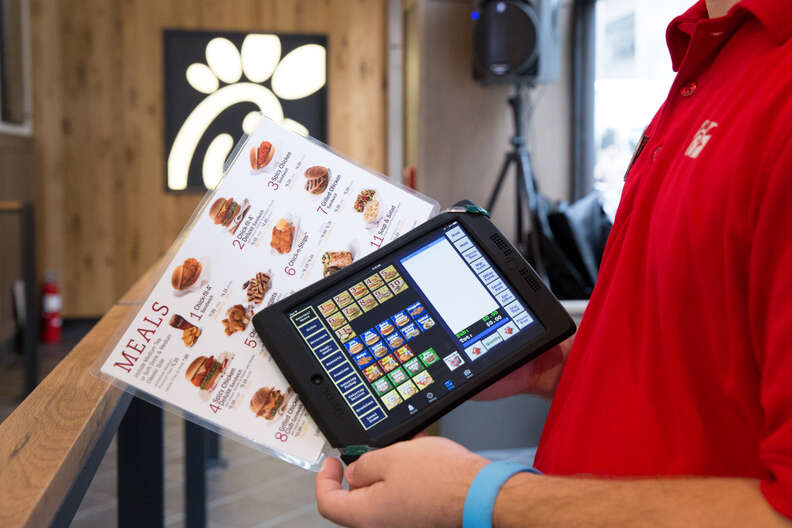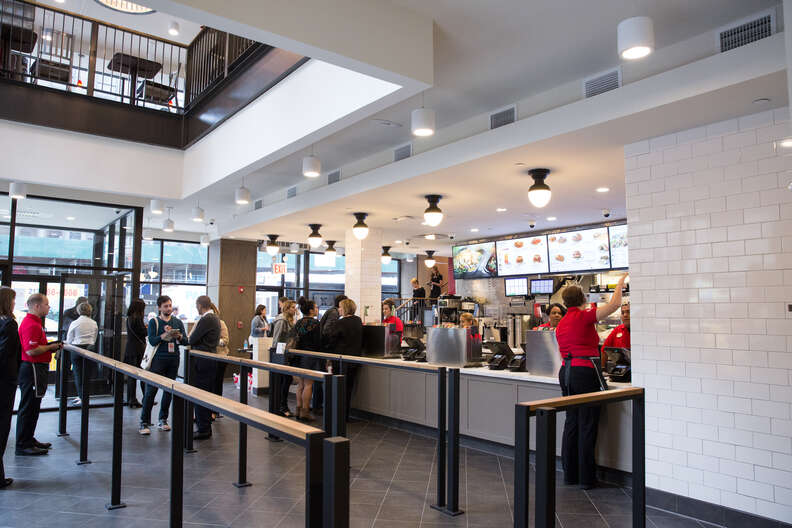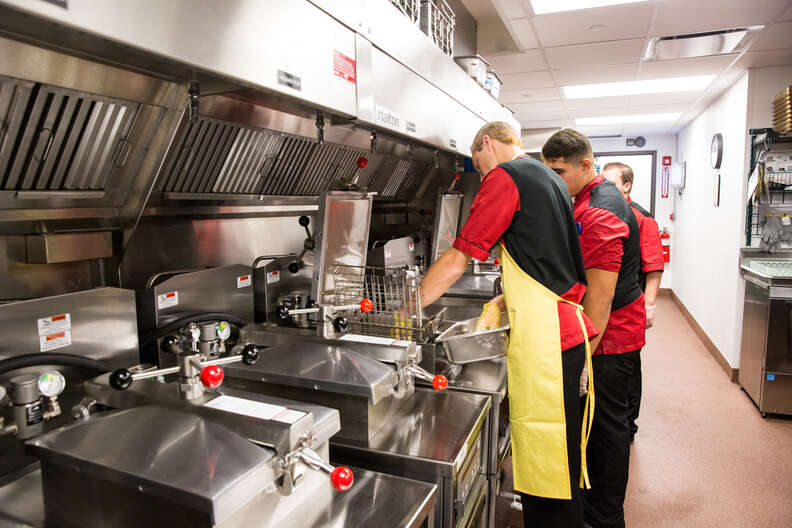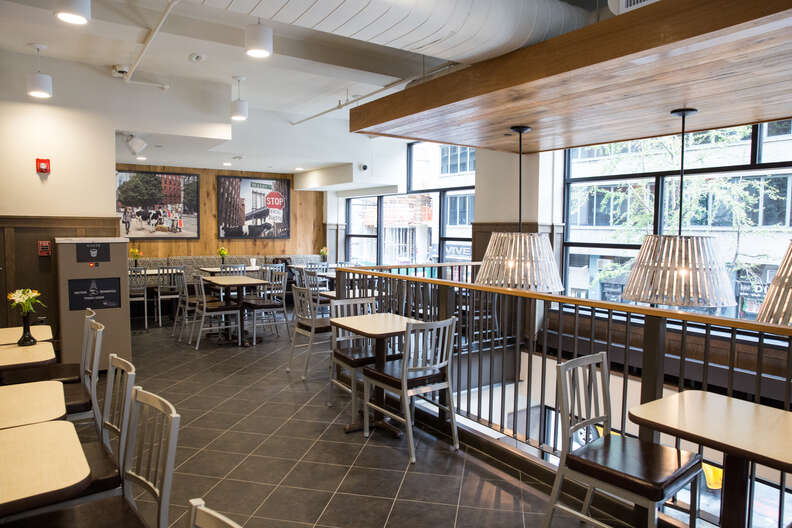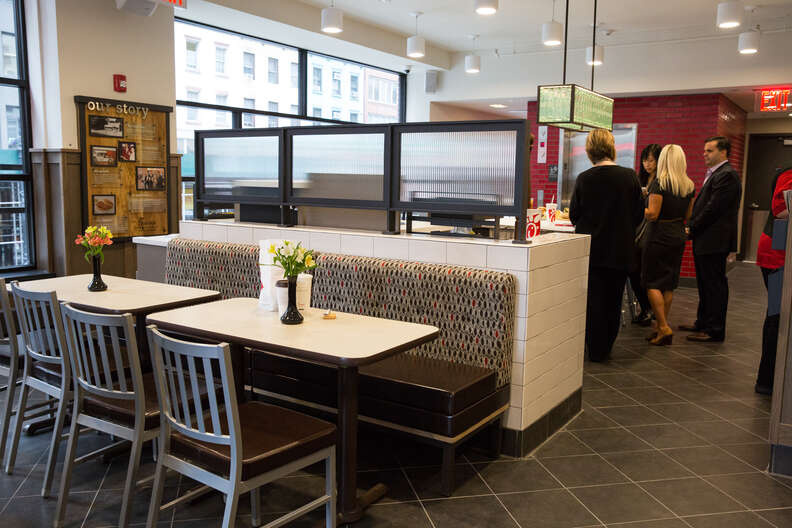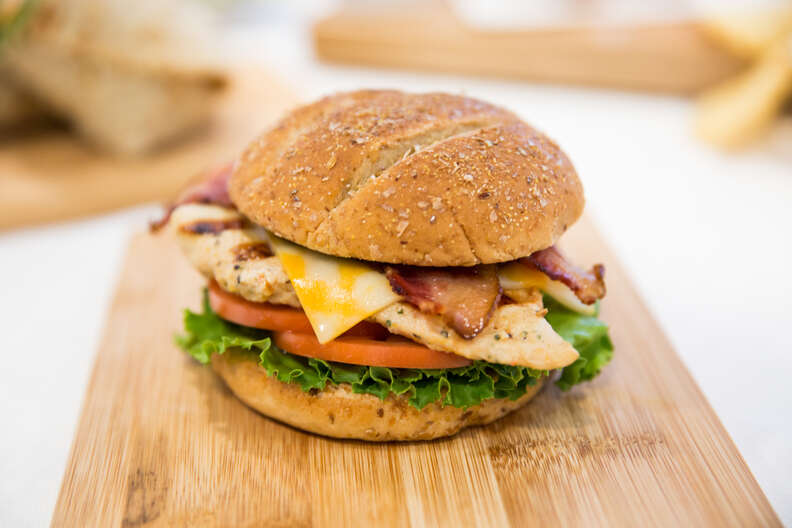 Sign up here for our daily Thrillist email, and get your fix of the best in food/drink/fun.
Tony Merevick is Cities News Editor at Thrillist and is so glad he's around to experience all of NYC's fried chicken glory. Send news tips to news@thrillist.com and follow him on Twitter @tonymerevick.