<strong>The Pop Shop </strong>I Courtesy of Lisa Pagano
<strong>The Pop Shop </strong>I Courtesy of Lisa Pagano
Diners are a staple of Jersey life and a nostalgic reminder of your past should you ever leave. These shrines to all things greasy and delicious serve as havens for late-night post-bar gatherings and breakfast for the weary and too lazy to cook. Nothing is more Jersey than a diner (except maybe the Shore and pizza).
So why all the diner love? In 1910, Jerry O'Mahony purchased a lunch wagon and set up shop in Bayonne. Business was so good that he bought several more, eventually manufacturing stationary lunch cars. Today, the Garden State has the prestigious honor of being "the diner capital of the world," with more than literally anywhere else. But even so, the statewide diner passion makes sense -- where else can you order a spinach omelette and chicken piccata at the same time? In honor of all the joy they've brought us, we present, in no particular order, the best diners in New Jersey.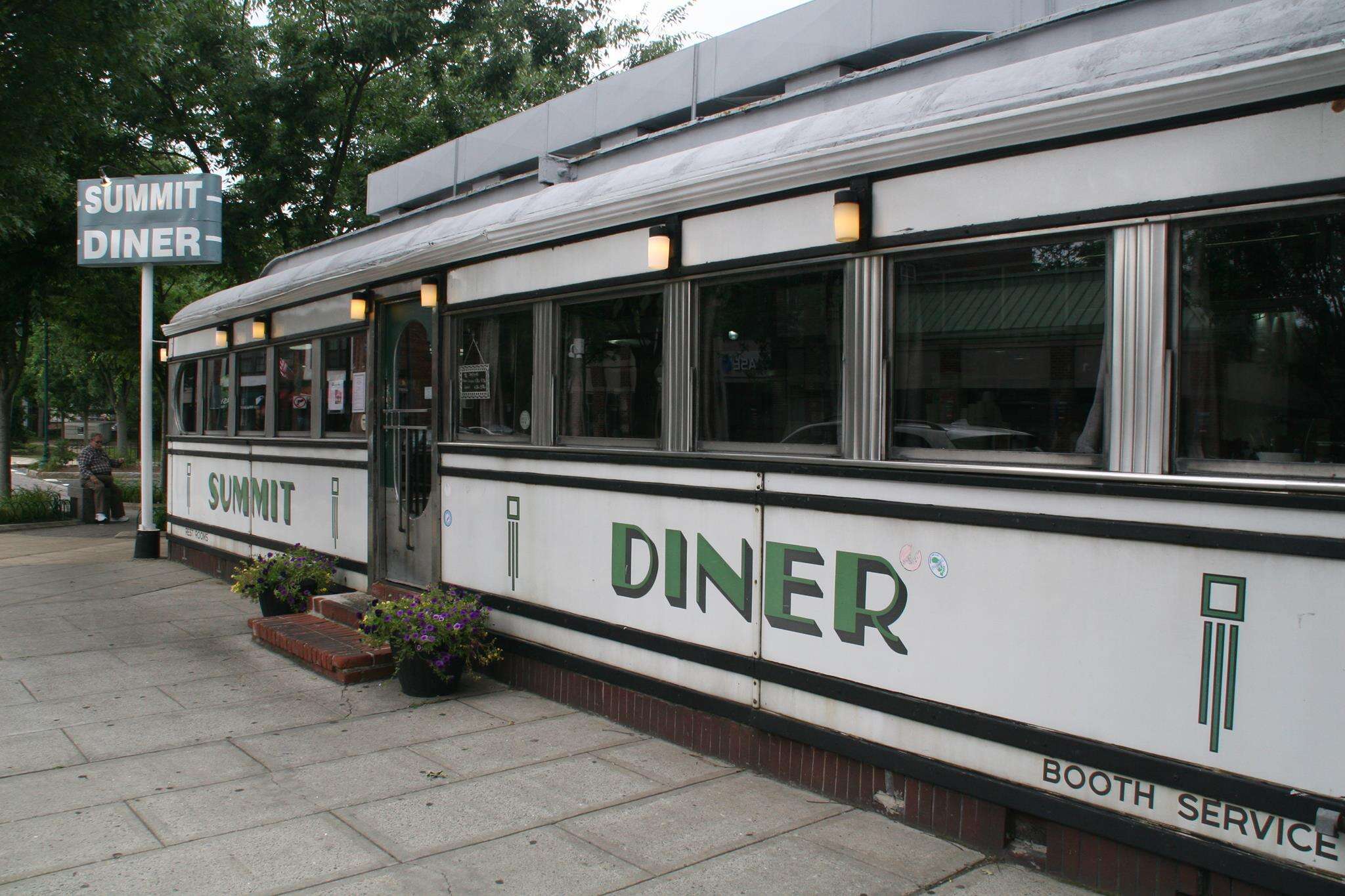 Summit
The Summit proudly carries the title of being Jersey's oldest dinner, dating back to 1929. It was built by the aforementioned Jerry O'Mahony, which means eating here will give you that old-school, vintage diner-car dining experience. There are no actual menus (just a board on the wall), no website, and no credit cards accepted. Just grab a booth and order from the list of omelettes, home fries, meatball parm sandwiches, cobb salads, and Greek classic spanakopita, and you'll truly feel like you're teleporting back in time.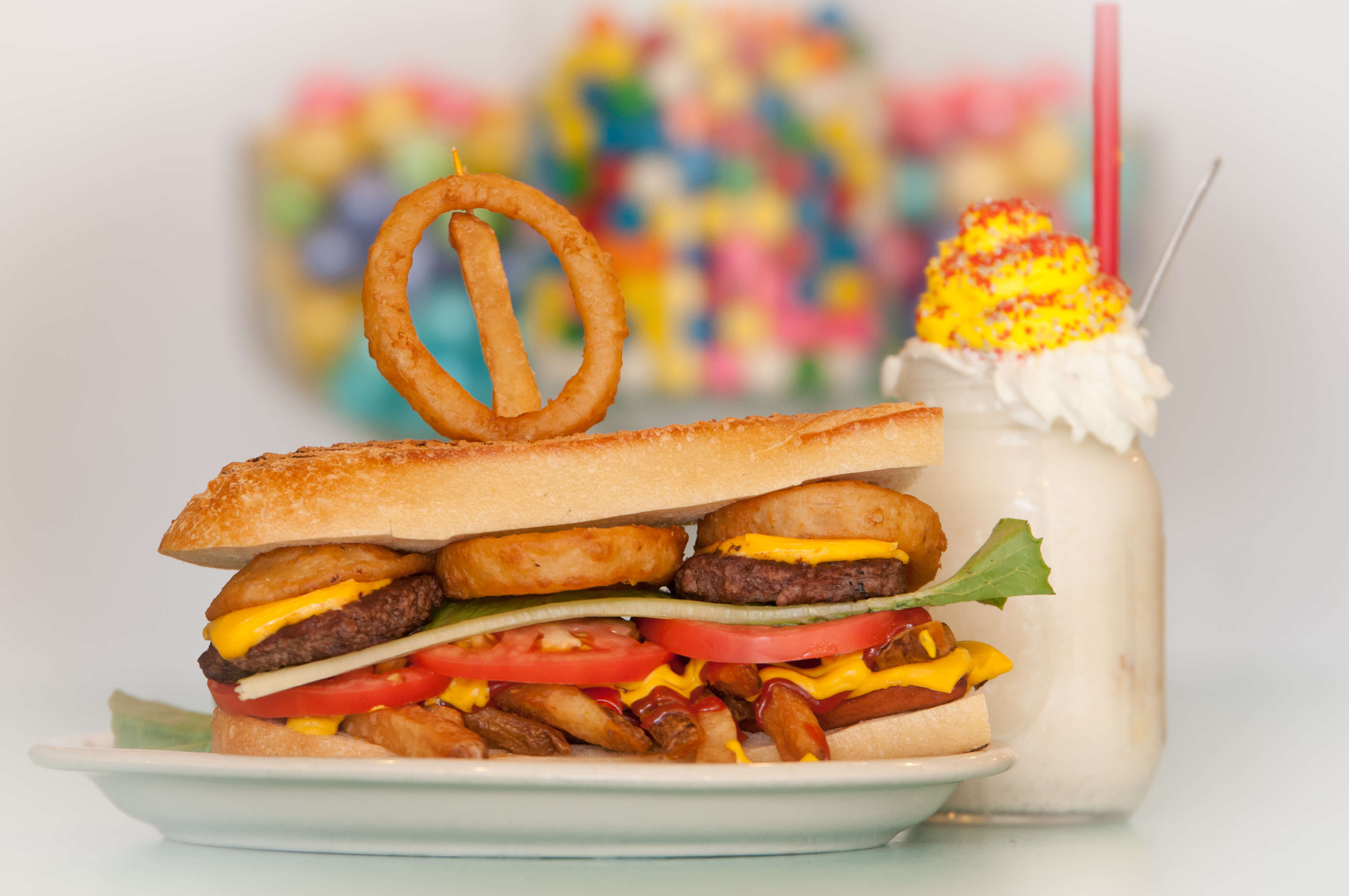 Collingswood
The Pop Shop looks as though it's been around for decades -- with its bright bubble-gum colors, old-fashioned juke box, and 1940s soda fountain -- but it's really only been open for 10 years. Don't let its lack of street cred deter you, though. The Pop Shop boasts over 30 different varieties of grilled cheeses -- none of which resemble the kind your mom packed you for lunch in the fourth grade. Selections include the Lobster with lobster (duh), brie, and garlic aioli served on sourdough, and the must-try Sunset with grilled shrimp, pepper jack, avocado, tomato, and tomatillo on sourdough. Or gluten-free bread, should your heart desire it. It's also vegetarian friendly, offering tofu Buffalo wings and scrambles.
Jersey City
Don't let the unassuming exterior fool you -- this family run business is truly a bastion of all things pancake. Peanut butter and jelly, coconut, and even MEAT pancakes (ham, bacon, and pork sausage) make the menu, but the best one is the Honky-Tonk, filled with peanut butter chips and bananas. Brownstone goes so far as to even serve pancake wraps, including the Muscle Man with turkey sausage, egg whites, and cheddar cheese. You can get the regular diner fare as well, but going to what amounts to pancake heaven and ordering an omelette is not wise.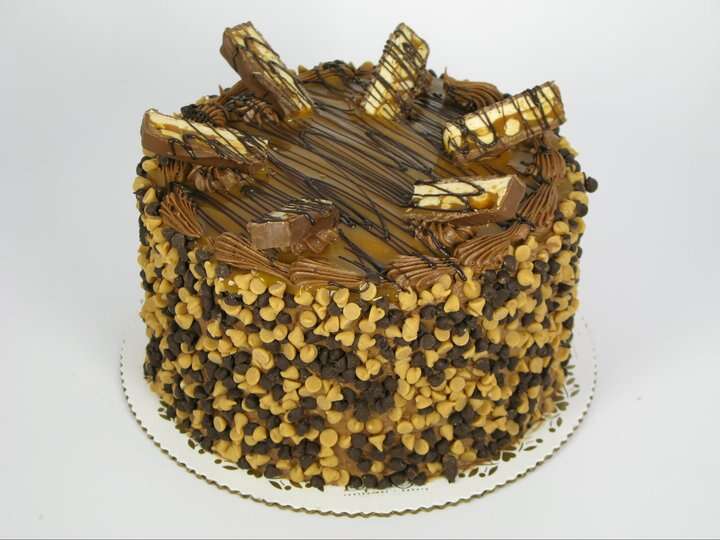 Cherry Hill
Judging by its stone front and reddish brown booths, family run Ponzio's appears to be a typical suburban diner, but don't write it off so quickly. Have you ever experienced the wonder of eggplant fries? Or Philly cheesesteak egg rolls? If not, you haven't truly lived. Ponzio's holds the distinction of being the oldest restaurant in Cherry Hill, and in addition to the aforementioned delights, its Snickers cake will immediately perk you up, even on your worst days. The best part, though? Ponzio's offers a hoagie salad. It does not get any more Jersey than that.
East Windsor
The Americana is a diner for the modern age, setting itself apart from the rest with grass-fed beef, locally grown food, fresh-squeezed vegetable and fruit drinks, and a decidedly more upscale environment. A fancy diner is pretty oxymoronic and may not seem appealing, but once you've tried the lavender martini and chicken Milanese you'll be sold. Plus, the the kitschy, retro '50s-style décor that verges on Disneyworld-esque certainly balances things out.
Jersey City
Purchased from the 1939 World's Fair, the White Mana is an actual historic landmark. If you're from Jersey, you've had at a cheeseburger here at least once in your life -- if you're smart, you've been back more times than you can count. It's less diner and more burger joint, but it has all the makings of a traditional diner -- open 24/7, offering (in addition to its delicious cheeseburgers) onion rings, milkshakes, and mozzarella sticks around the clock. The food is cheap, good, and perfectly greasy.
Linden
If you don't know what a pork roll is, it's clear you're not from here. Made of cured and smoked pork product somewhat similar to bologna or Canadian bacon, pork roll holds almost god-like status in the Garden State (there's even a Pork Roll Festival). It's typically served with cheese and fried egg on a roll (sometimes a bagel) and you can find it all over Jersey, at bagel shops and diners alike -- but the White Rose Diner in Linden has some of the best in the whole state. It's about as casual as you can get, so don't expect anything fancier than a blue counter stool and a good pork roll.
Sign up here for our daily NYC email and be the first to get all the food/drink/fun New York has to offer.
Rachel Khona hails from South Jersey and believes hoagies are the truth. Follow her at @rachelkhona