10 Ways to Give NYC's "Worst-Ever" Blizzard the Middle Finger
In case you haven't LOOKED OUT YOUR WINDOW recently, there's a big-ass blizzard out there that's got NYC in a state of emergency. And while there's a pretty good chance you're gonna spend the next few days inside making Bacon Weave Mac 'n' Cheese Quesadillas, if you DO feel like you need to venture out into Juno, here are 10 acceptable reasons to leave home, almost all of which include drinking, eating, or sitting next to something warm.
Courtesy of Art Bar
Drink whiskey... lots of whiskey
Hopefully you stocked up on enough brown spirits to get yourself through this, but in case you didn't (and let's be honest, you didn't),
the 10 best whiskey bars
in the city should have you covered.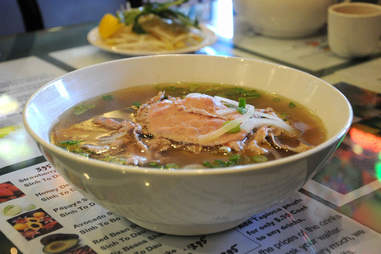 Patty Lee
Chris Crowley
Tuck into a big, heaping bowl of pasta
Hitting up one of the
best Italian spots in NYC
will feel so good after trudging through infinity slush puddles. And trudging through infinity slush puddles NEVER feels good, so this is a big deal.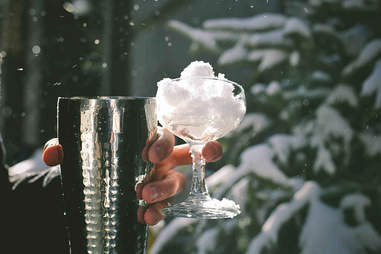 Leighton Pope
If all else fails, pop outside and make a Snowgarita
Here's how
.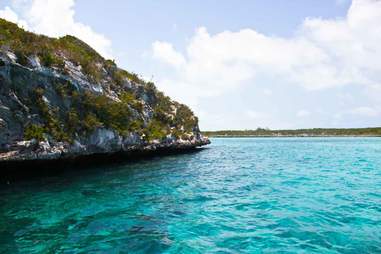 Chris Watkins
Get the hell out of the city
Or at least dream about it while reading about these
relatively quick getaways
. Once the airports open back up you could be in Nassau swimming with pigs (wait, what?) less than 3.5hrs later.
Sign up here for our daily NYC email and be the first to get all the food/drink/fun New York has to offer.
Andrew Zimmer is Thrillist's NYC Editor and he bought enough ramen and whiskey to last basically forever. Follow him on Twitter and Instagram.