First things first: it might look like it but that's NOT a pizza -- it's the massive pizza-sized chicken parm at Quality Italian in NYC. And not like personal pan pizza-sized, either. It's at LEAST a medium.
Recommended Video
South Beach Wine & Food Festival
They plunk it down on the table with a pizza rack with a bottom floor of spices.
The mozz, Parm, and pecorino go right up to the herbed bread crumb edge.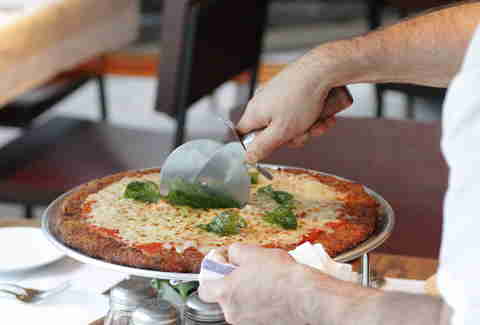 It's sliced tableside with a pizza cutter -- a knife and fork are for people who eat tiny chicken Parms.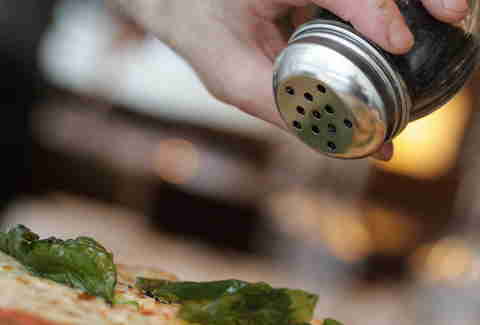 Top it all off with a little dried black olive seasoning. No giantic chicken parm is complete without it.