The Quest for the Perfect Lobster Roll
If you make it through this entire summer without consuming at least one lobster roll, regardless of how many giant Slip 'N Slides you throw yourself down, your summer will have been a failure.
The lobster roll -- light but substantial, fancy but handheld, with just the right amount of imagined seasonal scarcity to make it special and nostalgic -- is THAT important to summer.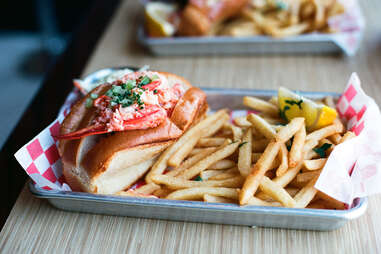 So how do you choose which one or ones to eat? Is a Connecticut-style one better, or a Maine-style one? Should there be lobster salad or buttered meat chunks? White bread or brioche? Should there be celery, scallions, or zero fillings fucking up the natural tastes of the goddamn sea? Is steaming, boiling, or perhaps even a third totally under-the-radar cooking method the optimal process for lobster roll meat? Do you want to use all claw or is the tail fair game too?
Well I decided to dedicate my summer to figuring it out: all summer I'll be hitting up the best lobster rolls in NYC and beyond -- including (but hopefully not limited to) roll hotbeds like Connecticut, Maine, and Rhode Island -- in an effort to identify what makes the best of the best lobster rolls so damn special. I like to call it The Quest for the Perfect Lobster Roll, and my goal is to find exactly that before the summer is up.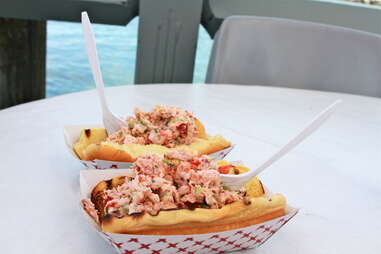 So, starting right this very second, I'll be tracking down as many of these delicious bastards as time and geography allow. And of course, I'll be ranking them as I go, because what would a search for something on the Internet be without a tidy ranking for future reference?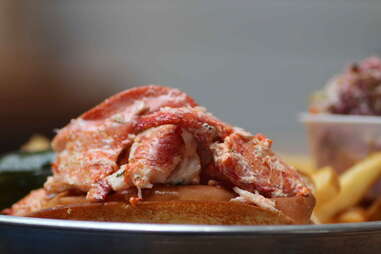 Over the next couple months, there'll be lobster roll road trips, recipes, and maybe even a dash of history thrown in for show, all at our fancy The Quest for the Perfect Lobster Roll hub right here. Check back every couple weeks or so for quest diaries from across the East Coast (or on Instagram or Twitter if you're into more frequent updates). Oh, and use the hashtag #LobsterRollQuest, or the comments below, to let me know if there're any I DEFINITELY need to hit up -- tell me why they're so special, what I'm missing, and how I'm doing it all wrong because I'm not just going to Red's and calling it a day.
Let's do this, shall we?
Andrew Zimmer is Thrillist's NYC editor and he's got no problem eating lobster rolls for breakfast, lunch, and dinner from now 'til September. Follow him on Instagram and Facebook.