Weirdly, National Hot Dog Day isn't on July 4th (huh... what're all the fireworks for, then?), but instead, today.
Helping you celebrate it like a true American: one of the best under-the-radar pizza spots near Union Square, Ribalta, which's taking one of its classic Neapolitan-style pies and America-ing it up a bit by topping it with fries and sliced hot dogs. It's basically your non-Cinemax-related, 12-year-old sleepover dream come true.
Now check out some glamour shots...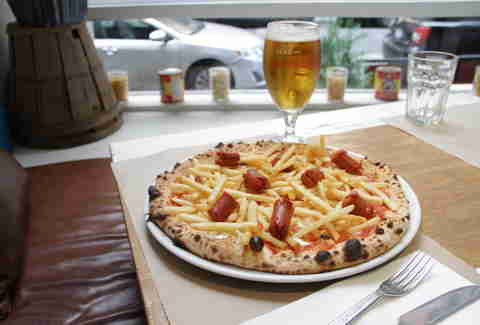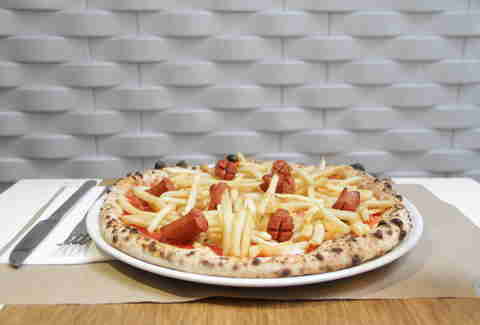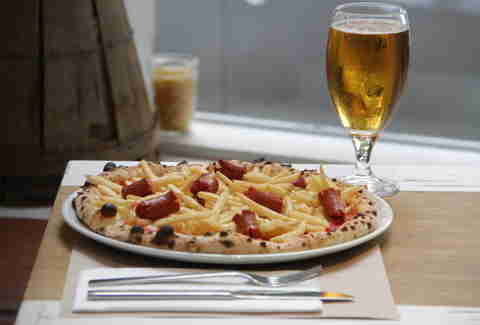 Andrew Zimmer is Thrillist's NYC Editor. He would have brought his own hot dogs and French fries to put on this pizza, if they weren't already doing it for him. Follow him on Twitter and Instagram.