Brothers Tom and Anthony Martignetti, the guys best known for spots like The East Pole, Brinkley's Broome St., and Southside, have opened Pizza Beach, a new beachside cafe-style pizza joint on the Upper East Side that aims to "reinterpret everyone's favorite food" -- in less of a the let's-make-it-a-cone or let's-pile-it-high-into-a-cake kind of way, and in more of a let's-use-awesome-ingredients-and-seasonal-vegetables kind of way.
This spot, aside form having a name that's also pretty much the ideal vacation spot, is slinging pies ranging from $15 to $23 that star those aforementioned veggies like, roasted beets & goat cheese pizza or the purple kale & butternut squash pizza, while still keeping meat lovers satiated with plenty of pies featuring toppings like spicy soppressata, speck, lamb, and even a Thai Coconut Curry & Rock Shrimp pizza (a celebrity guest offering from Chef Joe Capozzi of The East Pole).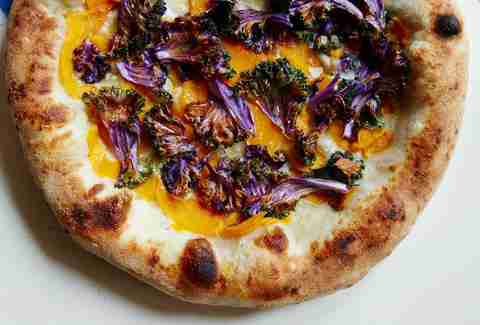 And if you're not feeling pizza, Executive Chef Michael Sullivan's got you covered with house-made pastas and other small plates like the whole wheat spaghetti with winter greens and salmon tartar, respectively.
Booze it up with wines by the glass for 10 bucks, bottles for $40, and a short and sweet cocktail list. Someday -- when it finally gets nice outside -- you'll be able to get your pies alfresco at their 35-seat outdoor space. 
Check out some more photos and the full menu below: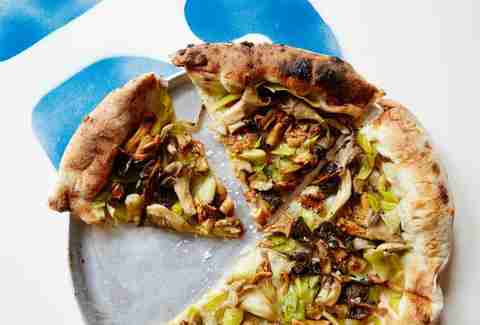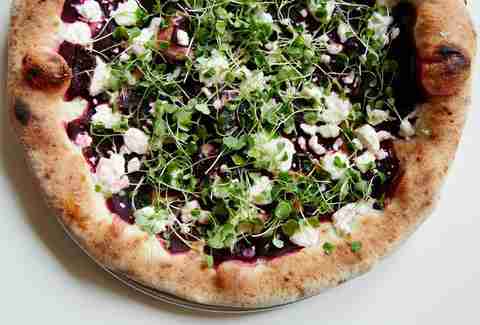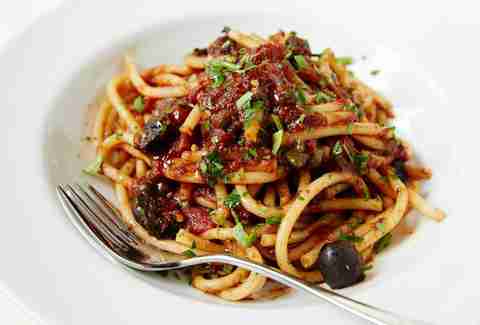 Tony Merevick is Cities News Editor at Thrillist and thinks the world should just give in and make pizza its own food group. What are we waiting for? Follow him on Twitter @tonymerevick.