There are some great wings in NYC, but not as many as there should be. And what do you do when you realize there aren't as many great wings in your city as there should be? You comb the rest of the state for them, while simultaneously filming a movie titled The Great Chicken Wing Hunt.
After doing literally exactly that, I ended up with these: the 10 best wing houses in New York, NOT found in NYC:
Buffalo
Look, for a little more history, but a little lower-quality wings, you can always head to the birthplace of the wing at nearby Anchor Bar. But, the favorite of the Buffalo heavyweights is La Nova, which set a precedent in the 1970s -- which became standard practice in Upstate New York -- of pizzerias carrying, and delivering Buffalo wings and changing everyone's lives forever. They've got a great atmosphere, a celebrity wall of fame to rival Anchor Bar's, and solid, solid wings across the board, including a super-tasty BBQ wing finished over an open flame.
East Aurora
Set in a small town near the Buffalo Bills stadium, this cozy Main St tavern serves up top-notch bar food. From homemade blue cheese to a legendary Beef on Weck, thought and attention have gone into every dish. Expect sauce to ooze out of your wings, and expect the wing-eating world to be better for it.
Franklin Square, Long Island
Take note, Western New York -- Long Island is making a play for Sheer Density of Great Wing Houses supremacy and the best of them right now is this unpretentious wing paradise of a bar. Its take? Every Buffalo wing begins life dry rubbed and roasted. This technique gives it an added flavor dimension and helps ensure that they attain the perfect crisp after a top off in the deep-fryer. Also highly recommended are the Cajuns, which are not on the menu but always available on demand.
 
Watertown 
Little is known about this bar, set in Northern New York near the Canadian border, except this: they carry Black Betty, the signature sauce of local wing genius Gillian Maitland. Maitland was the force behind wing Mecca Rusted Route, which closed after a streak of bad luck and a few bad deeds perpetrated by its wing-crazed clientele. Maitland still makes Black Betty from scratch -- fresh, and in small batches. Creamy, garlicky, bacon-y, and ranch-y (I'm still searching for the perfect description), it's probably the best non-Buffalo wing sauce you'll ever have.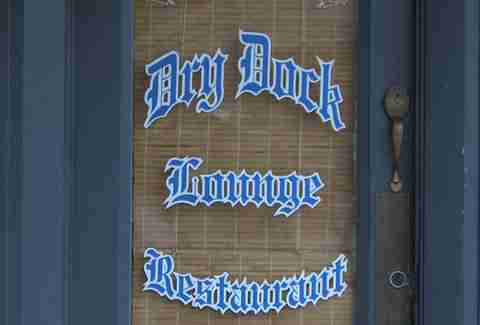 Plattsburgh
Tucked away in the Adirondack Mountains, this dive bar is relatively unknown, even to locals. But not to WING FREAK locals, who insisted we stop here. We've known people to travel 300mi just to try these. They're consistent and tasty across all heats and superb in the ultra-hot range, with an unusually chunky "suicidal" sauce that delivers a ton of flavor without blowing your head off.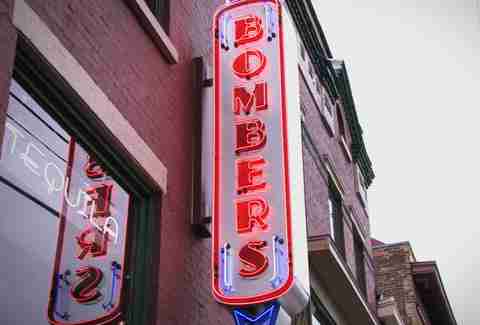 Albany 
New York State's capital is one of the world's most consistent sources of good Buffalo wings. So what makes Bombers special? A novelty sauce that rivals Black Betty -- the Cajun Whiskey. In the words of one of the Wing Hunt judges Ron Wieszczyk: "The whiskey wing pushes the hot sauce/pepper taste to the back and initially surprises you with an oaky, smoky flavor that has a bite to it. As that flavor starts to fade, the pepper sauce flavor reemerges and does a wonderful battle to try an convince you it is the best wing sauce in the world." And in the words of Johnny Utah: "Woah."
 
Auburn
Parker's boasts one of the best of the ultra-hot category of Buffalo wings -- the "Death Wish." It's made with fresh peppers and, importantly, a healthy dose of butter. Many restaurants make the mistake of removing butter to make their sauces hotter. All wrong! Butter is a key part of the flavor of a Buffalo wing (and life?), even a very hot one.
Syracuse
Shifty's boasts Syracuse's hottest Buffalo sauce -- the F Bomb. Made completely from scratch using cider vinegar, an array of hot peppers, horseradish, and a few secret ingredients, it's not for the faint of heart. It's not even for the moderately strong of heart. It packs the punch of a gimmicky, sign-a-contract-before-eating sauce (which are almost always made with artificial ingredients), but delivers much more flavor. For wimps, Shifty's makes terrific Buffalo wings in the milder rangers as well as a multitude of interesting novelty sauces.
 
Rochester
A hidden wing gem, L&M Lanes is a small (like six lanes small!) bowling alley whose previous owner was the epitome of an unsung Upstate sauce hero, toiling in a cramped kitchen over a pot of make-you-cry sauce. L&M was sold in recent years, but word has it the sauce lives on, the recipe having been part of the deal with the new owners. For a quieter, more traditional eating experience, you can also try nearby Jeremiah's Tavern, perennial winner of local wing awards.
Seneca Falls 
Set in the Finger Lakes, Abigails is home to wing genius Columbus Marshall Grady, inventor of more than 100 types of sauces, most of which are good to very good. His crowning achievement is the "Bleu Bayou", a Buffalo sauce with celery and blue cheese mixed in. Trying it for the first time was one of the great taste experiences of my life and one of those food eureka moments that make you say, "this is such a simple and perfect idea, why didn't somebody think of it sooner?".
Sign up here for our daily NYC email and be the first to get all the food/drink/fun New York has to offer.
Matt Reynolds is a journalist and filmmaker who directed The Great Chicken Wing Hunt. He has a soft spot for peanut butter and mockumentaries. Follow him on Twitter @winghunt.