Williamsburg Is Getting a Trader Joe's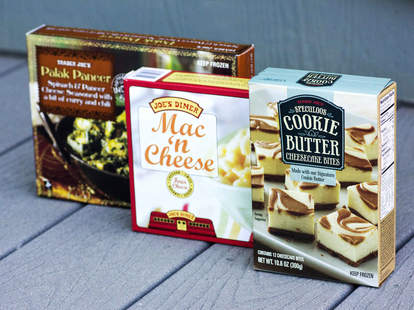 Forget about the far-off plans for at Wegmans at the Brooklyn Navy Yard. When it comes to fancy grocery stores with hellacious lines, Trader Joe's is king. And now they're coming to Williamsburg.
The new 18,000sqft store will appear in a building slated to rise at 206 Kent Ave, according to a report by Crain's. Brooklyn's already got a TJ's on Atlantic Ave in Cobble Hill, but the additional TJ's will surely help decrease the borough's reliance on hauling all those doubled brown bags from the chain's three Manhattan locations. If you've ever ridden a rush-hour L train, you know there's no room for you or your bananas, and those mochi will be mush from the sheer wealth of body heat. 
So far, there's no word on when the store will open to the cookie-butter-craving masses, and there's no word on whether there'll be a nearby Trader Joe's wine shop like the one in Union Square. But don't worry, we reached out to Trader Joe's and asked for you and will update as soon as we hear back.
Meanwhile, reports indicate the shiny new Whole Foods is taking shape just a short distance away at Bedford Ave and North 4th St. There will be plenty of competition for your bougie grocery store dollars in the near future.
Follow us on Facebook for a steady stream of daily NYC stories, and be the first to get all the food/drink/fun/news New York has to offer.
Tony Merevick is Cities News Editor at Thrillist and hopes they build a pre-snowpocalypse line system into the new store design. Send news tips to news@thrillist.com and follow him on Twitter @tonymerevick.