The easy way to tackle the question of "what should I be eating this winter?" would be to just say everything -- all the couch noodles, all the burgers, all the everything -- because nobody's gonna see you without your shirt on for at least the next three months. But since obesity is kinda "eh", maybe just stick to these 12 cozy, wintery, seasonally appropriate, fortifying foods -- one for every week of the winter from here on out. Things are looking up -- except for the weather, that still looks terrible.
Recommended Video
The Fasties: Kat Thompson Mukbang
December 22-27: Feast of the Seven Fishes
A Christmas roast is great, and so is a Christmas ham, but even better is a Christmas Crap Load of Italian Seafood. Make it yourself, go to your Grandma's on Long Island, or go to one of the best restaurants of the year for it (All'onda is doing cioppino and scallop crudo), or go to il Buco Alimentari & Vineria, where you can get lobster agnolotti and olive oil-poached cod.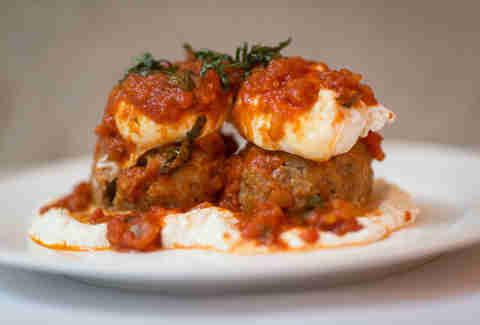 December 28-January 3: Brunch stuff
Chances are you're going to indulge, and maybe even extra-indulge, at least once this week 'cause of the whole NYE thing. Well, be ready with a plan for the next day -- a hearty, hopefully fried, brunch-oriented plan involving that bacon that's thicker than regular bacon.
January 4-10: Peking duck
Get it any way you can, whether it's in a bun in Flushing, at Decoy (one of the best new restaurants of 2014), or in a brand-new sandwich from Untamed in Midtown, with BBQ-lacquered Peking duck, hot jam, pickled radicchio, and Gruyere on a Grandaisy. Untamed also donates $1 from each seasonal sandwich sold to the Wounded Warriors Foundation.
Lots of ramen would do the trick, but this brand-new spot is the buzziest of the moment and was ranked by the New York Times as the best ramen in the city when it was still popping up in the back of a bagel store.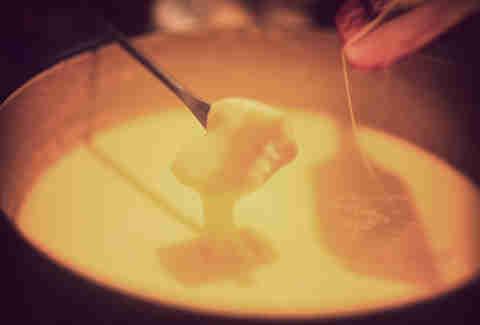 January 18-24: Fondue
Is there anything better than hot cheese? No. There are a bunch of places around the city that could work for this, but the move is either Artisanal or the back room of Cafe Select in Soho.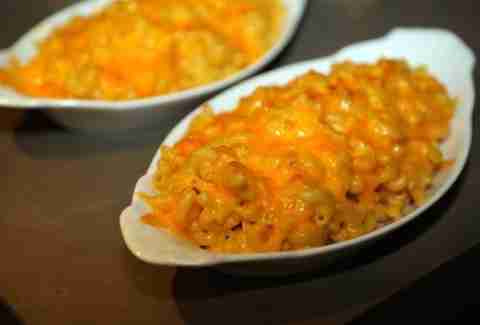 January 25-31: Mac & cheese
Frankly, if you haven't been doing this from January 1st-on, you're doing winter wrong. Hit up one of these spots to rectify that.
February 1-7: Superbowl snacks
Whether you're doing it in your home or going out, you're gonna want to pull out all the stops. Here're some recipes for inspiration, or, some amazing chicken wings.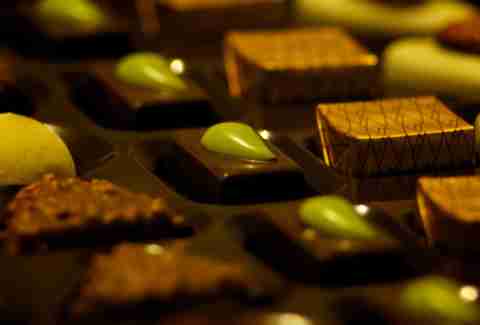 February 8-14: Candy
It's Valentine's week, so you can do one of two things: 1) find some fancy-schmancy dinner, or 2) eat a boatload of candy. No, like, a literal boatload. Our favorite spot to grab it is Economy Candy.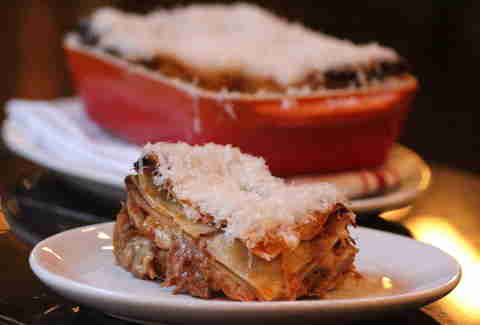 February 15-21: Lasagna
Does anyone eat lasagna in the summer? Probably not. Check out the new Bowery Meat Co. for a beast of a duck lasagna.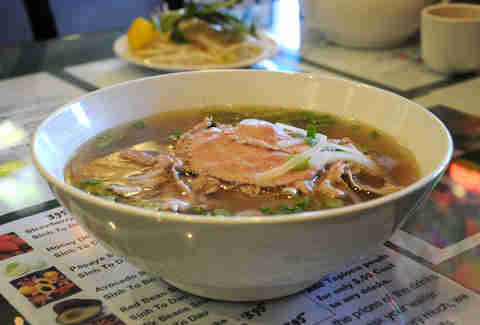 February 22-28: Soba, pho, or other noodle soups
It's been noodle soup season for weeks, so it's time to have something other than chicken noodle and ramen. Start at Cocoron or one of these spots.
March 1-7: Po' boys
Celebrate Mardi Gras with a traditional King Cake, or pay homage in a much tastier way -- by downing as many po' boys as possible; the one at Black Crescent is one of the best we've had in a while, but Cheeky's is still on point.
March 8-14: Chili
You know you've got a local spot for chili -- head there. Waterfront Ale House is a good go-to though, if you're in a pinch.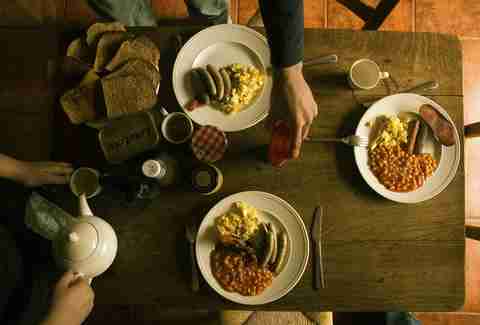 March 15-21: Irish breakfast
Because you can't eat Guinness. And it's delicious. And also the whole St. Paddy's thing.
Sign up here for our daily NYC email and be the first to get all the food/drink/fun New York has to offer.
Andrew Zimmer is Thrillist's NYC Editor and he went into winter food mode in July. Follow him on Twitter and Instagram.