It's autumn, and the smell of new restaurants is in the air. Because if there's one sure thing about the Parisian restaurant scene (apart from all the wine), it's that there will always be a new place to go to -- so here are 10 new spots to spend your hard-earned fall money on...
Recommended Video
The Fasties: Kat Thompson Mukbang
8th arrondissement
Alain Ducasse's famous restaurant isn't new, but it has been closed for 11 months for renovation. This is all about sustainably caught seafood, organic produce, and only a little meat; overall a focus on what Ducasse calls "naturalité" (naturalness). Yes, that means French-grown quinoa, but at a Michelin-starred price.
11th arrondissement
Former French Top Chef contestant Pierre Sang made a name for himself with his first-come-first-served operation on Oberkampf, so much so that he just opened up a second location. The restaurant is housed in a former printing shop, and it's two full floors devoted to eating. With Korean and French roots, Sang's cooking is inspired by two continents, and you never know what you're going to get. There's no phone, and absolutely no reservations, so yes, you do want to show up early.
11th arrondissement
In an old Italian épicerie near Bastille, you'll find the new wine bar Aux Deux Cygnes. There are natural wines and locally brewed beer from Deck & Donohue, and plenty of small plates to drink them with, from iberico ham to bahn mi to burrata and heirloom tomatoes.
16th arrondissement
Paris' classiest hotels have always been home to some of the finest high teas and dining experiences, and The Peninsula promises to be no exception -- in fact, the newly opened luxury hotel has six different restaurants under its roof. Most notable is perhaps the L'Oiseau Blanc, which is located on the sixth floor and has a 360-degree view over the city. If food from another continent is more your style, then check out LiLi, for a Cantonese experience.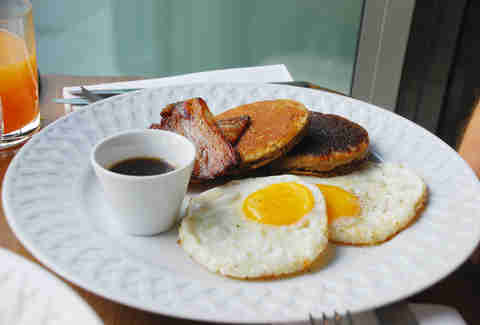 3rd arrondissement
If you're into blue plate specials and are having a hankering for American-inspired food, particularly cheesecake, Rachel's is the place to go. Rachel has in fact been supplying cafes and restaurants with her famed American goodies for quite some time now, but now she has a brick and mortar where you can go drink locally roasted coffee (from Le Coutume) and eat a pecan pie, or come for the lunch menu that includes everything from po' boy sandwiches to healthy California salads.
3rd arrondissement
Indian food in Paris is often reserved for hole-in-the-wall eateries, or anywhere in Passage Brady, but MG Road has upped the ante. Inspired by the Mumbai Irani cafes opened by immigrants from Iran in the early 19th century, the bistro-style restaurant serves up Indian cuisine in a bright and modern atmosphere. Lassi, dal, homemade paneer: it's all here.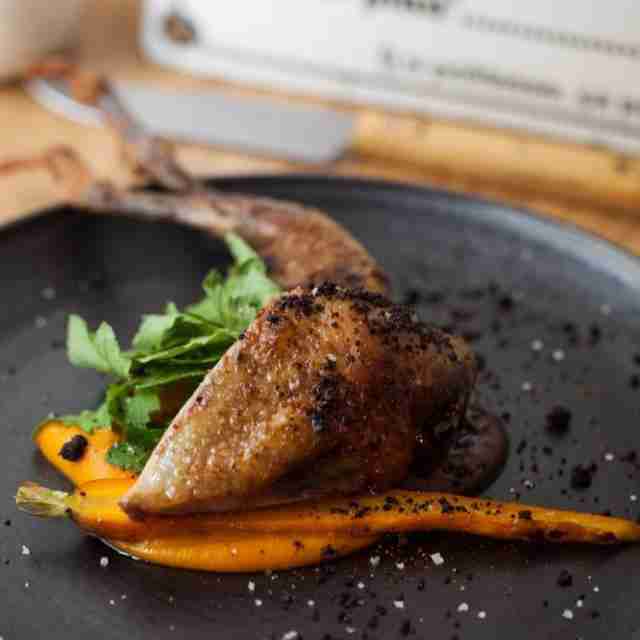 11th arrondissement
In the hub of Paris' neo-bistro scene (seriously, you can't throw a rock without hitting one in this neighborhood) lies Les Déserteurs, yet another restaurant that's sure to bring back Paris' dining reputation. Housed in the old Rino restaurant, the focus is on fresh, market produce and a solid wine list. That means an ever-changing, seasonal menu, four courses for 45€ and six courses for 60€.
20th arrondissement
Beef tongue sandwich anyone? Ô Divin Épicerie, the new venture of the Ô Divin restaurant, is all about sandwiches, cured meats, and smoked fishes to go with your glass of wine. This grocery/deli/wine shop is sure to get a cult neighborhood following, so get in while there's still room for you in the small bar space.
11th arrondissement
Love craft beer? Then you need to immediately get yourself to the new La Fine Mousse Restaurant. La Fine Mousse is one of the essential spots for craft beer in Paris, a city otherwise defined by Heineken and Kronenbourg, and now you can have your dinner paired with beers at their new restaurant. Forget a restaurant gastronomique, this is all about biéronomique, devoted to carefully pairing each dish on the fixed menu with a good, artisan beer. Turns out you can eat foie gras with a good, cold brew.
15th arrondissement
France happens to be the second-biggest consumer of pizza after the US (that's right, Italy), and in Paris, pizza restaurants are about as common as Starbucks in the Pacific Northwest. Open since June, Quindici is not only a pizzeria, but a trattoria and wine bar. Housed in a commercial shopping center, you've got 700sqm of pure Italian bliss with a view looking out over the Seine. Mangia!