Paris has been taking a beat down about its food reputation recently (who would DO such a thing?!), but don't be fooled -- there are still unassailably great chefs working in the French capital, and they're still opening new restaurants. Here are the 10 best to cut the ribbon in the last couple of months...
Recommended Video
Ghost Kitchen: Restaurant Gets Help from Community During Coronavirus Pandemic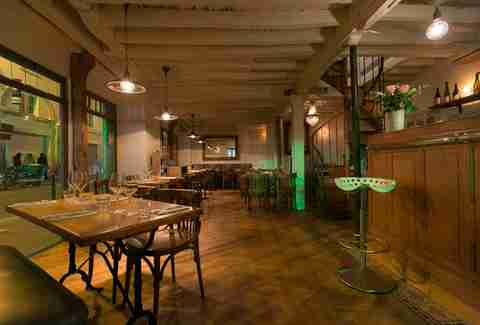 Les Vinaigriers
10th arrondissement
From the outside, this may look like your average mediocre, old-school Parisian bistro, but located in a hotspot in Canal Saint Martin, Les Vinaigriers is quickly becoming a local favorite for offering fresh, seasonal cuisine that's fait maison (i.e. prepared in-house and not reheated). Depending on when you go, the menu will have anything from house-made boudin blanc to charcuterie plates, all paired with a solid wine list and cozy ambience.
Le Servan
11th arrondissement
In a city where the restaurants are almost entirely ruled by dudes, Le Servan is a refreshing change from the culinary norm. With a resume that includes l'Arpège and l'Astrance, Tatiana Levha and her sister Katia know their stuff. It's a seasonal menu infused with inspiration from cultures other than France (hello spicy cucumber and peanuts). With main dishes in the 20-25€ range, you'll find yourself in front of a memorable, yet reasonably priced meal.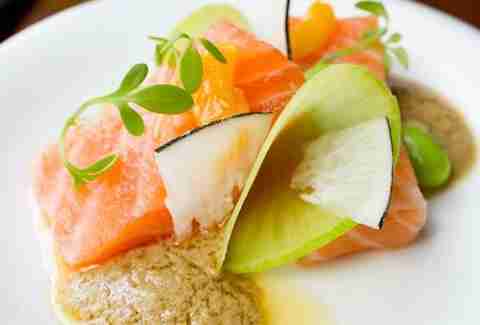 Will
12th arrondissement
There's not a lot that gets tourists into the 12th arrondissement, but Will might be what changes that. Well-traveled Chef William Pradeleix's new space has a simple, '50s Scandinavia-esque decor and a menu with a strong Asian influence. There's salmon cooked in salt, steak tartare with green mango, and plenty of pork belly to be had. 19€ will get you an appetizer, main, and dessert at lunch time, a good deal for an elaborate meal.
Cafe Chilango
11th arrondissement
Mexican food and coffee? Um, hell yes. The tortillas come from Mil Amores Tortilleria, which is the only self-respecting (actually, maybe the only one in general) tortilla and tortilla chip making place in town. And there's even ceviche!
Le Bon Georges
9th arrondissement
Le Bon Georges hits all the iconic bistro notes right in the sweet spot, slinging Parisian-style dishes made w/ high-quality meat and produce on their daily changing menu. Expect the likes of 700 gram steaks, sole meuniere, and braised pigeon breast, and expect them to be delicious.
Bloom
11th arrondissement
Low frills, no hassle dining is complete with an up-cycled decor. The menu will please carnivores and vegetarians alike, which isn't always an easy duo in this town, and the focus is on organic fare. Oh, and there's a good stock of brownies and cookies, which is a nice way to ease into Sunday morning.
La Maison du Croque Monsieur
6th arrondissement
If you find it ironic that a New York restaurant takes traditional Parisian street food and turns it into a business so successful that they actually have to go to Paris to open up another, well, that's because it is. But that won't stop you from enjoying tasty croque monsieurs at La Maison du Croque Monsieur now will it? Because who doesn't like a sandwich with melted cheese? NO ONE.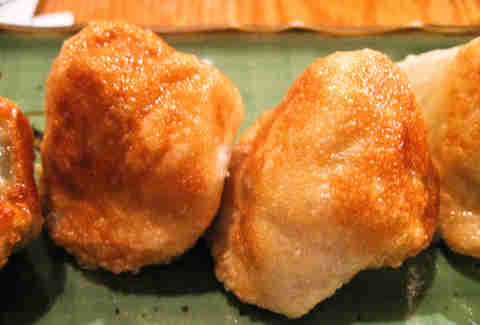 Mandoo Bar
8th arrondissement
Korean food in Paris? The local crowd has given a resounding vote for Mandoo Bar. The house specialty is mandoo dumplings filled with marinated beef or pork or a selection tofu, leeks, and seaweed. While gyoza potstickers might be a bit more well known, these are worth a try, and in a city that gets more and more Japanese restaurants by the day, it's nice to have a different taste from the same geographic region. And yes, you can wash those dumplings down with rice wine.
Aux Enfants Gâtés
14th arrondissement
A short and seasonal menu is always a good sign of a restaurant, and at Aux Enfants Gâtés you'll get just that. A little foie gras, a little duck, and a little Fourme d'Ambert cheese for dessert? Sure, you can take one of everything if you're up for it.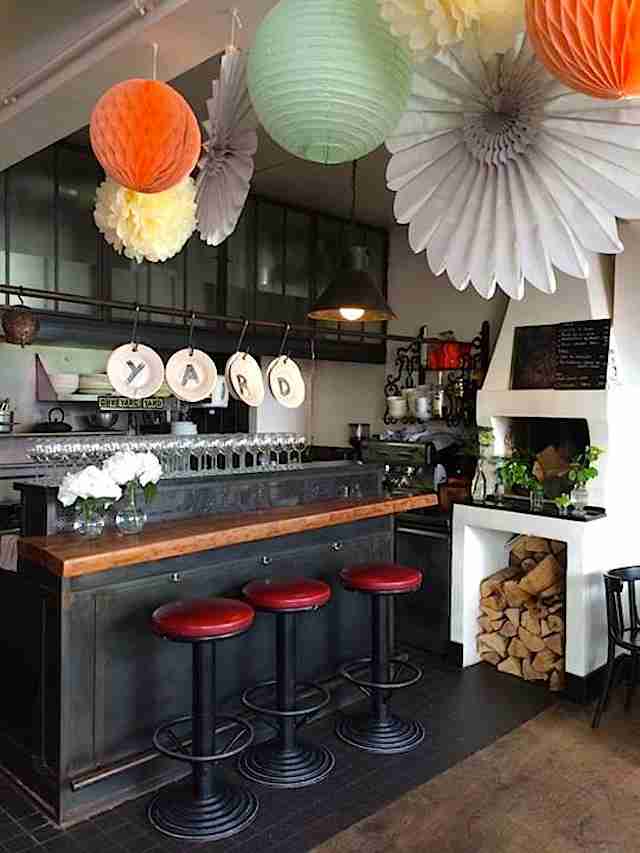 Bonus: Yard
11th arrondissement
Okay, so disclaimer: Yard doesn't do milkshakes. Other disclaimer:  Yard has actually been around for a few years -- but with a new star-studded chef team, it's having a renewed sense of interest on the Paris scene, and certainly worth a mention. With an open kitchen and wood fireplace, the space is getting a reputation for its conviviality. And then of course there's the food: a little roasted lamb here and a few sardines there, and it's all fantastic.