Understatement alert: Paris has a lot of restaurants. Overstatement alert: justice has not been done -- or to put it another, less melodramatic way, in the delicious multitude, many legitimately great eateries have been overlooked for one reason or another. We're here to redress the balance. Here are the 10 spots people should be talking about...
Recommended Video
This Restaurant Reinvented the McGriddle
Café Trama
6th arrondissement
All the currently hip restaurants in Paris tend to be somewhere in the 10th or 11th arrondissements, which means that anything on the Left Bank is easily overlooked. But nestled in the bougie hood of the 6th, you'll find Café Trama, a modern restaurant that is focused on good French fare, done amazingly well. Fresh ingredients, an impeccable natural wine list, and truly decent prices -- in an otherwise stuffy neighborhood, this is a completely solid bet when you find yourself on this side of the river.

Un Zèbre à Montmartre
18th arrondissement
On a Montmartre street filled with mostly tourist traps, Un Zèbre à Montmartre may have a slightly cheesy avoid-me-at-all-costs look, but don't let this fool you; it's one of the most budget-friendly spots with good food on the block. Just like every other place around here, the menu is in English, but you'll find that once the food comes, it'll feel way more authentic than at any of the other pretentious places around.
Les Philosophes
4th arrondissement
In this part of town, restaurants can either come with a lot of hype or a lot of French food done poorly. Which means you need an address where you don't have to deal with either. Les Philosophes is a good bet. It's owned by Xavier Denamur, who has been very vocal about his disdain for the demise of French food. He hates industrial ingredients and pre-prepared meals, so you can be sure you won't be eating a quiche that's been nuked to death in a microwave.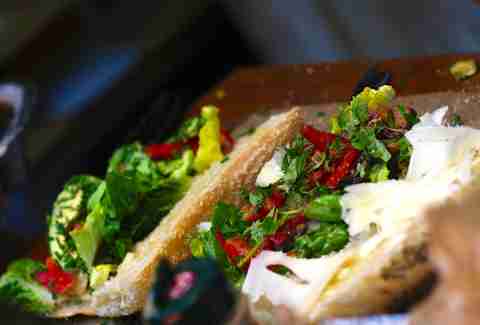 Any place in Marche des Enfants Rouges
3rd arrondissement
Created in 1615, Marche des Enfants Rouges is the oldest covered market in Paris. And while food trucks are becoming the casual lunch food du jour, markets like this start to look like a stationary, poor sibling -- but if you want low-maintenance lunch dining, this is the place to go. There's a guy at the back named Alain -- there's no sign -- making socca and galettes stuffed with so much goodness they're twice as large as your head. He also makes sandwiches that put your average jambon beurre to shame. There's a Moroccan place that makes an honest couscous, and you can round off your meal with mint tea. At lunch, the place is filled with locals who know a thing or two about eating well in the Marais. You should join them.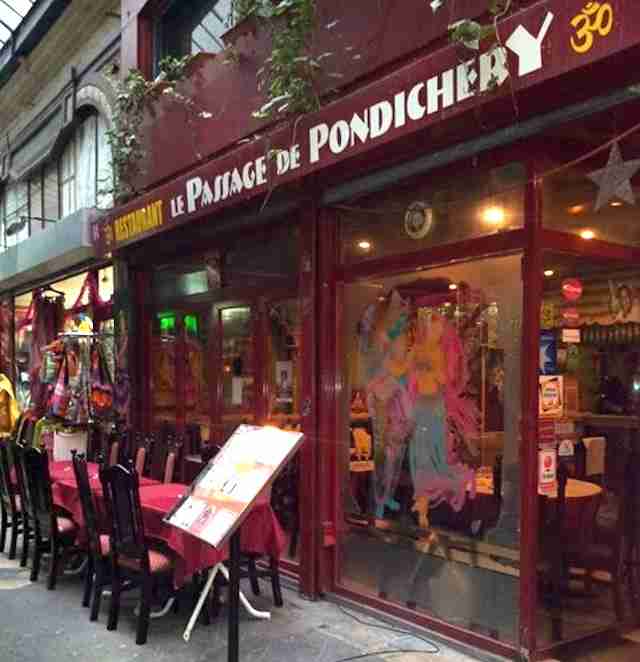 Passage de Pondichéry
10th arrondissement
Given the slightly sketchy look of the neighborhood around Passage Brady, it's no surprise that most people walk right on past. But if you love Indian food, you'd be smart to stop in this covered street. In here lies a selection of Indian restaurants, including Passage de Pondichéry. The restaurant is known for their dosas -- a big-ass pancake/crepe type thing -- which is good for filling up an empty stomach on a budget, or just soaking up all the beers you probably just had on Rue du Faubourg-Saint-Denis.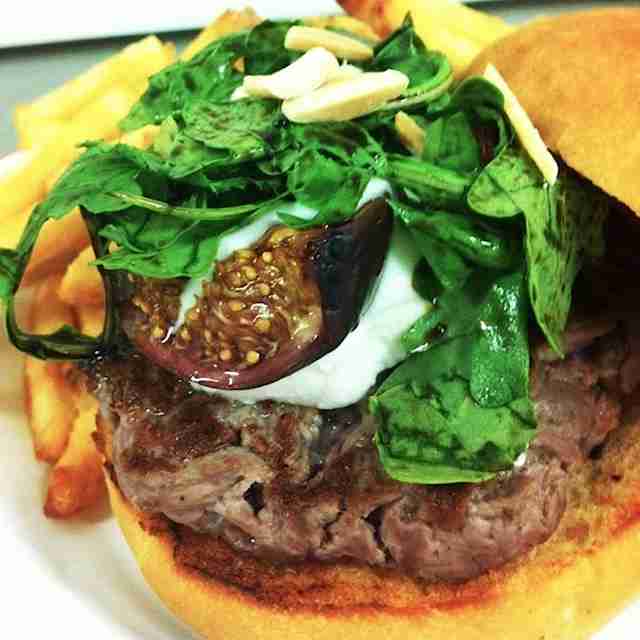 L'Atelier Saint-Georges
9th arrondissement
Every other sandwich consumed in France these days is a burger. This is all to say: the burger is way overhyped, and the backlash is beginning, ensnaring places like this as it goes -- but this spot genuinely finds that perfect balance between American and French cuisine (burger w/ Camembert?)and deserves a little more credit for doing it.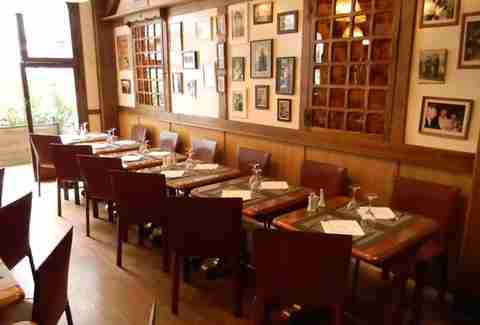 A La Cloche d'Or
9th arrondissement
Despite the slew of hot new places that have opened up around, and almost eclipsed Cloche, this neighborhood staple is still just as great as always, even if it doesn't get the column inches. Open into the wee hours, this is the spot for musicians that have just wrapped up a show or the late night crowd avoiding the street meat. In fact, on Fri & Sat, you can eat your classic French cuisine (hello escargots and foie gras) until 3 am.
Chez Casimir
10th arrondissement
Somewhere in the instructions to life, it says "don't eat at a restaurant next to a train station". Normally, that's a solid rule. Here, it needs breaking. If you want old Parisian charm and value for your money, then the brunch at Chez Casimir is where it's at. For 27€ you can have an appetizer, main dish, and all-you-can-eat access to the savory and sweet buffets. And you get to walk into the wine cellar to choose your drink of choice.
La Fourmi Ailée
5th arrondissement
If there's one thing you can be sure of in Paris, it's to get ripped off on food anywhere near a big monument. Plan a day of monument visiting and fail to plan your food stops and you'll most likely eat bewilderingly crappily. But if there's one place that's the exception to the rule, it's La Fourmi Ailée, just a stone's throw from Notre Dame. They have everything from salt-baked duck to basic vegetarian quiche, or can function as a perfectly good coffee shop, too. 
Les Trois 8
20th arrondissement
Ok, so Les Trois 8 isn't a restaurant per se, but on the Paris scene it's very much worth a mention. Why? Because it carries an excellent craft beer selection. Add to that a solid natural wine list, a good selection of artisan cheeses, and you've got yourself your new favorite drinking hole. It's out in the 20th arrondissement, which means it gets scant attention, but given the local following, it's worth the trek.