MP's a South St restaurant that looks sorta like the set of a Hong Kong action flick (there's a Buddhist altar and the owner's motorcycle's parked behind the bar), and tastes like the reasonably priced food the male lead would eat in said Hong Kong action flick, with 50+ under-$10 small plates.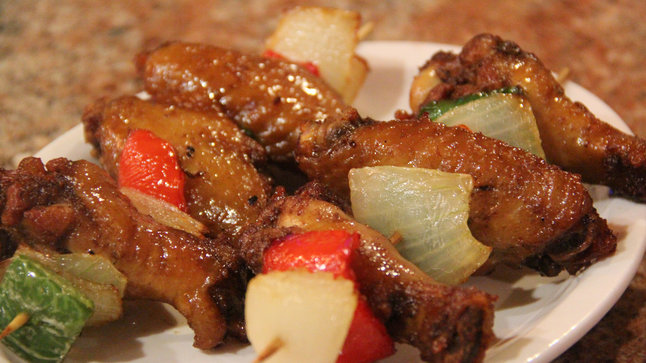 Probably like someone's iPhone, the menu features 24 apps, including honey-glazed chicken wings skewered with grilled peppers and onions.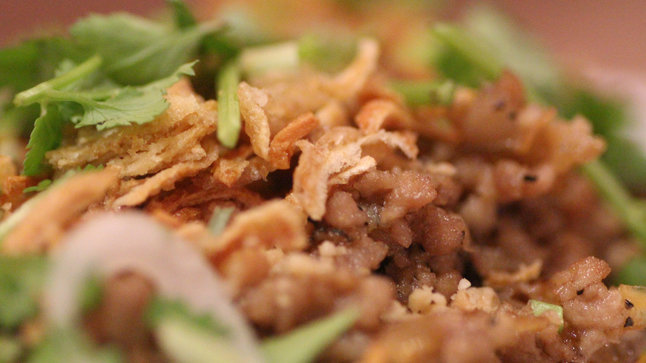 Rice dishes include this pile of littleneck clams, pork, and parsley.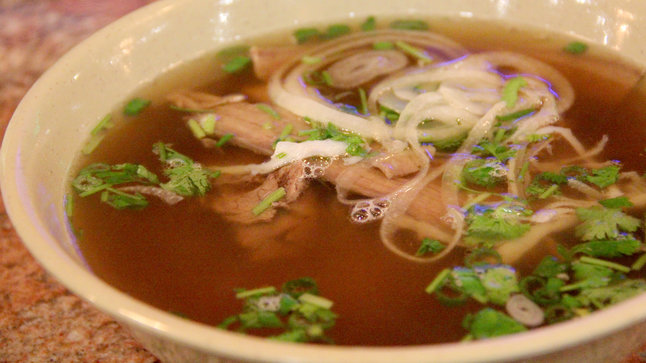 The chef comes from Washington Ave bowl-in-the-wall Pho Ha, which means pho loaded with steak, brisket, tendon, and tripe.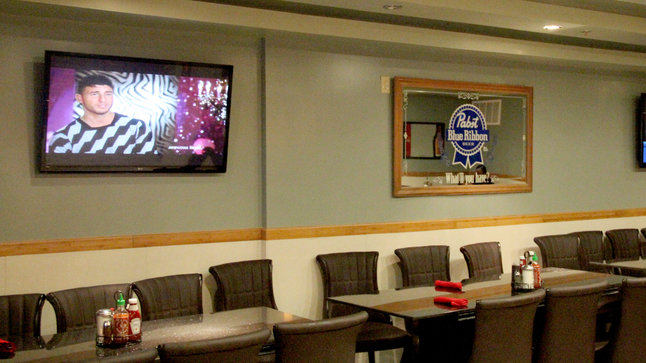 Condiments from Sriracha to Heinz ensure your meal will be delicious, while flatscreen TVs lining the wall guarantee it's also Jerseylicious.
This is the Buddhist altar. Pro tip: pray for a watermelon. It usually works.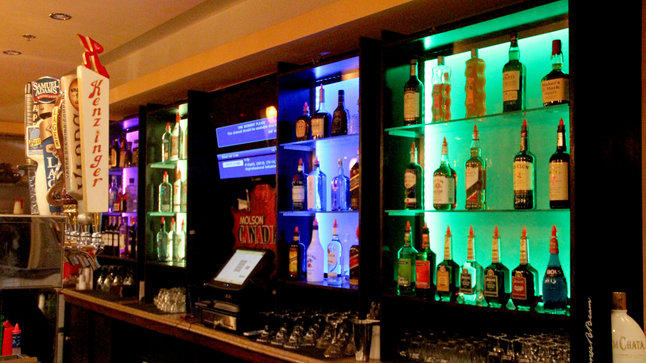 The back-lit bar's fully equipped with bottles of Asahi, Tsingtao, and Tiger...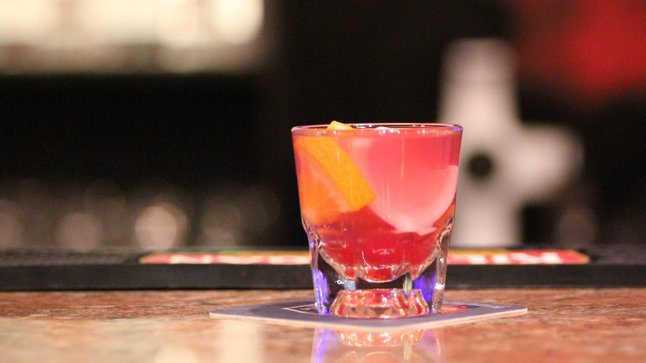 ... plus they're doing cocktails, like this super-coconut-y, rum-based 'Gon & Back. Have a couple and chances are good you won't be seeing any action tonight, Hong Kong or otherwise.