If there's one thing you can count on... it's your fingers. But if there's another thing, it's that sweet new bars and restaurants are constantly opening in Philly, so you either need to scour the internet and social media for the very sweetest/ newest spots out there, or just let a certain men's lifestyle site that rhymes with "illest" do it for you...
Recommended Video
Winter Starbucks Beverages Around The World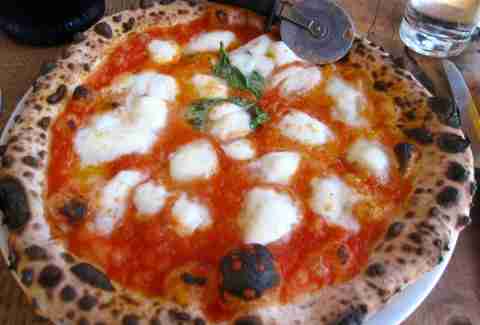 Nomad Roman Pizza
Washington Square West
The latest spot from the Nomad 'za empire, this Roman-style joint in the old Spiga space is doing a constantly rotating menu of meatballs and twelve different pies, ranging from the simple (Marinara) to pizzas topped with more badass ingredients (the Truffle & Pecorino), mostly sourced from local purveyors like Applegate Farms, Blue Moon Acres, and The Bent Spoon, which presumably practices Neo farming techniques.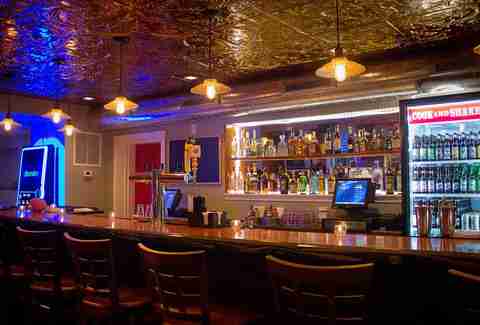 Cook and Shaker
Kensington
Besides a solid cocktail selection and local brews (PBC's Harvest from the Hood, etc.), this copper-ceiling'd boozer is serving badass bar eats 'til 2a, including stuff like roast pork sandwiches, tater tots, Tuscan polenta fries w/ roast tomato dipping sauce, and fried Buffalo Brussels sprouts, the former of which is about how far you'd usually go to avoid eating the latter.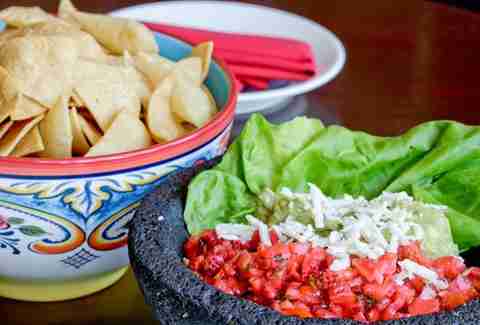 Union Taco
Ludlow
The dude behind Verdad says his new 20-seat taqueria's got a "San Diego" feel, and you'll know he's totally telling the "name of his first restaurant" once you scarf seasonal eats like strawberry habanero guacamole, pork carnitas tacos w/ chipotle bbq sauce, plus flat breads like pomegranate & avocado, or a black truffle option w/ chicken confit, mushrooms, goat cheese & pesto.
Tria
Rittenhouse Square
Wash down snacks like fried oysters w/ apple slaw & a spicy remoulade on brioche, or St. Louis-style ribs, with something from one of their 40 taps (there's not a bottle in the building), which're pouring everything from draft beer and wine, to cider and soda, and which're all connected to an iPad menu that lets you see how much is left in each keg.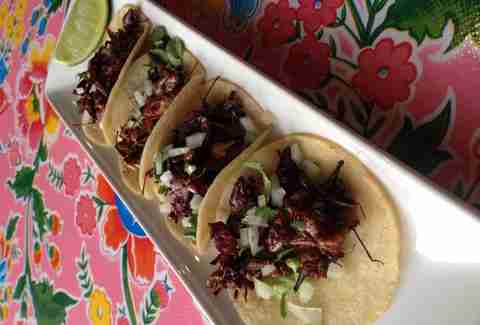 Taqueria Feliz
Manayunk
After almost a year in the works, this riotously colorful Mextaurant from the crew behind La Calaca Feliz is plying you with authentic south-of-the-border eats, including the usual tacos/tortas/enchiladas, plus "funky stuff" like lamb heart skewers and beef tongue tacos.