There are more than a few places on South Street where you invariably end up making bad decisions, and, especially if you keep walking east, more than a few people who are in denial about college ending. Of course, that doesn't mean a night out there is invariably a bad idea, at least if you have our guide to South Street spots for people who are willing to acknowledge they're at least over 27. Raise a (sophisticated) glass to these 10 spots that will make you happy to be a grown-up, at least some of the time.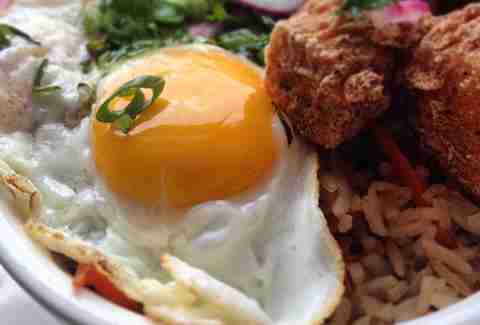 2101 South St
Honey's is the kind of go-to spot for a casual brunch, or dinner any day of the week, that won't end in you taking shots with strangers. Though the brunch scene can be a bit more hectic on weekends, it's not because you'll be battling young coeds born in 1994 for bottomless mimosas.
1525 South St
Nothing says adulthood like sampling wine and pretending you know what you're talking about. Even if you're not a seasoned sommelier, though, the snob-free atmosphere at Jet welcomes you with rotating vinos from around the world, and if that's not enough they've also got ongoing brunch specials.
1516 South St
The same team that brought you Jet Wine Bar also brings you this stellar little cocktail spot mixing grade-A concoctions crafted by thoughtful mixologists with no-nonsense southern comfort food. Look into it.
1508 South St
The Cambridge may lure you with its twinkly outdoor patio and cozy, dimly lit indoor space, but will keep you coming back with its extensive beer menu and the tantalizing "up next" tap list you will mistakenly try to order off of before you're allowed. Consider it a quieter alternative to the boozy noise fest across the street at Bob & Barbara's.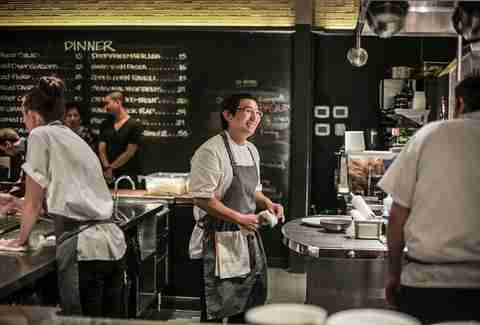 604 South St
Peter Serpico and Stephen Starr got together to create this high-end American eatery, where the dinner menu includes plates like seared foie gras and mushroom tartare... so don't let its proximity to Perfumes of Venus fool you -- this place is for a fancy dinner.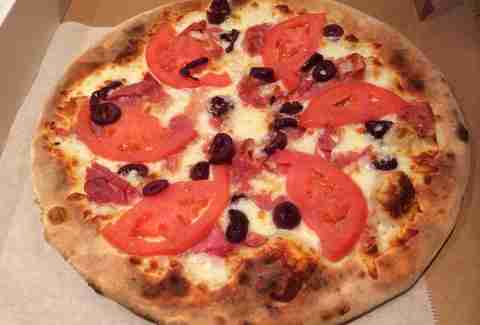 636 South St
Obviously we can't make it through this list without noting yet another amazingly authentic Italian restaurant in Philadelphia, and this time it's La Fourno. Whether you want to sample the best dishes from different Italian regions, or you're simply craving some pizza that isn't served to you for $1 at 3am, La Fourno has your fix.
623 South St
Why not put a piece of Paris in the middle of South Street? That's the idea behind this bistro with chic outdoor seating that will beg of you to smoke a cigarette under a black-and-white Instagram filter, though that wouldn't be very "adult" of you, so maybe you're better off feasting on some beef bourguignon and butternut squash soup.
236 South St
Lovash is the perfect spot to fuel up on Indian cuisine in a cozy, intimate setting, far enough removed from the busiest parts of South Street but not so much that you forget where you are (aka, you can get a tarot reading on the second floor of the building).
200 South St
Right on the corner of 2nd & South in the heart of the Headhouse District, Bridget Foy's offers a great deck for people watching, plus a second level for private parties. The bar is perfect if you're looking to get your cocktail on after a long day of doing whatever adults do, and the spot also offers all-day menus in addition to brunch and gluten-free specialties.
Sign up here for our daily Philly email and be the first to get all the food/drink/fun in town.
Marielle Mondon is a Philly-born freelance writer who knows way too much about the non-grown up goings on of South Street. Follow her @MarielleMondon on Twitter and Instagram to see for yourself.