#BDOYL. It's here, Philadelphia.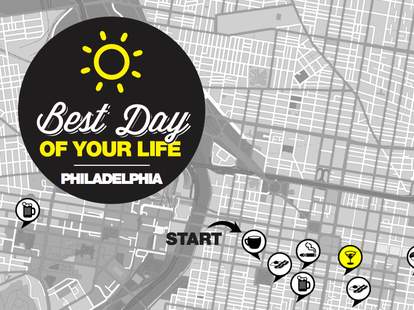 Whoa. Do you feel that? That slow, dawning hum of hope and pure awesomeness? That's right -- it's June 21st, the longest day of the year... and the Best Day of Your Life. But we're not leaving anything to chance. We've come up with this awesome itinerary (plus this mobile version, which'll let you save the whole thing to your Foursquare app) that'll lead you to all the best places, with the best deals, that Philly has to offer. Some highlights:
Make sure you follow along at our central BDOYL hub, use the hashtag #BDOYL to join in on the action on Twitter, and call the Ghostbusters your friends to add 'em in to our posse. We're going to be rolling deep! Oh, and... you're welcome. *You need to check in on Foursquare for these. **While supplies last on the freebies at Graffiti Bar -- first come, first served.