Whether you need to sop up last night's cocktail bar escapades or have yet to fill your French toast-and-syrup quotient for the month, brunch is the only way to properly hit your mid-weekend stride. We've rounded up the 12 best brunches in Philly for you to start your morning... okay, afternoon... okay, late afternoon.
Washington Square West
Talula's brunch menu is extensive enough to go head-to-head with most full dinner menus. Start off with a warm vanilla-glazed cinnamon bun before deciding between the crêpe-tastic Parisian Brunch or the Brisket & Grits. Get buzzed with a coffee cocktail that includes La Colombe rum, iced espresso, coffee liqueur, vanilla, and cream.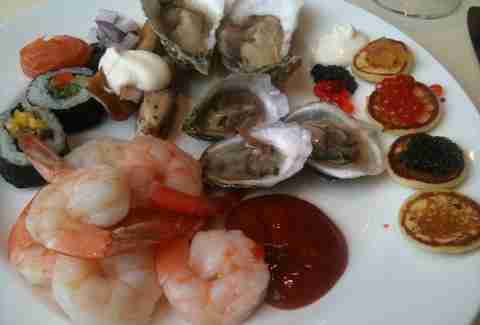 Rittenhouse
French restaurant Lacroix at The Rittenhouse Hotel is where you'll make quick work of the foie gras on your plate right after building your own blood-orange Bloody Mary. No type of craving is off-limits either; the Sunday brunch menu rocks a worthy raw-bar section as well as lobster, meat, and charcuterie.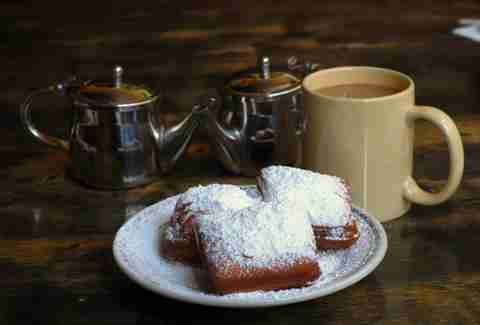 Old City
The Khyber brunch menu offers some unexpected Southern hospitality to add to your routine breakfast eats. Look for Cajun-themed brunch specials and score some praline bacon to side off that fat dish of glazed-banana French toast.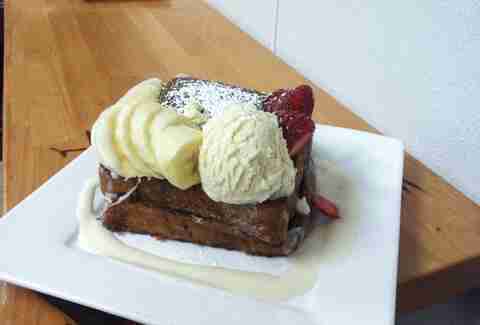 South Street
Head to Miles Table for fresh brunch staples and a few wild-card dishes. It's one of few trusted places in Philly for a decent bagel, so try the Nova Bagel (smoked salmon, cheese, lettuce, tomato, and onion) with a side of Red Pepper Home Fries.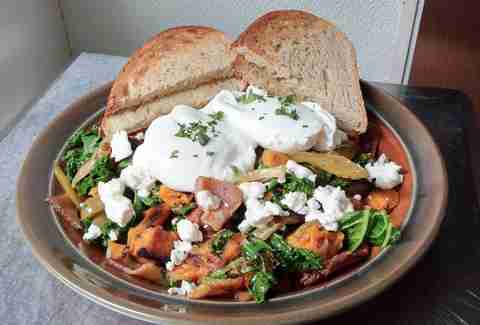 Kensington
Hinge Cafe pushes past typical-pedestrian breakfast hours with an all-day menu, so stroll in any old time for the deliciously savory breakfast burrito/quesadilla selection. If you're feeling brave first thing in the morning, the Super Spicy Burrito will shake you awake with scrambled eggs, cheddar, chorizo sausage, poblano peppers, onions, corn, black beans, and sriracha.
Northern Liberties
Get maximum bang for your buck at Honey's when you casually stroll in for weekend brunch. Opt for Huevos Rancheros or the scrambled egg-stuffed pancake with a side of home fries and guacamole.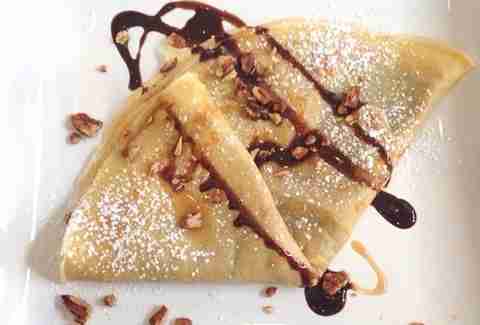 East Passyunk
Get a real taste of skinny pancakes at one of the best spots in the city, offering a balanced menu of sweet and savory crêpe options. Go for the decadent German Chocolate Cake crêpe (chocolate, coconut, caramel, and pecans) after devouring the Baconutella (bacon, Nutella, banana).
Multiple locations
Sabrina's for brunch is inevitably a wait at any of the spot's four locations (University City, Italian Market, Art Museum, Main Line), but with good reason. Aside from the inventive specials there's the always-essential stuffed French toast.
Old City
The weekend breakfast menu at High Street on Market lasts through 3:30pm, so you have plenty of time to get your life together and nosh on stacked breakfast sandwiches and classic dishes. Just don't leave without snagging a Red Eye Danish (coffee gravy, Benton's smoked ham, and Gruyère).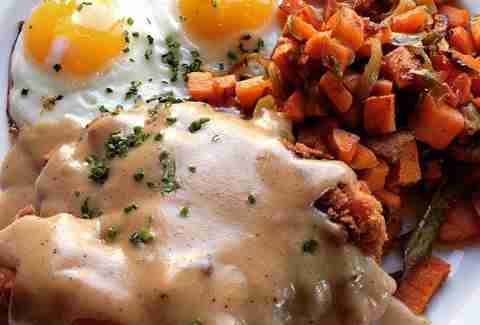 Fishtown
You can score anything from a Breakfast Flatbread (sunny side-up eggs, tomato, bacon, Parmesan, chive crème fraîche) to shrimp & grits at this Fishtown eatery designed to honor the ever-changing neighborhood through industrial-inspired decor and community-inspired dishes.
Rittenhouse
Beer is a perfectly acceptable brunch beverage at The Dandelion, which offers dozens of drafts, bottles, cans, and ciders to down alongside oysters, cheese boards, or breakfast mac n' cheese.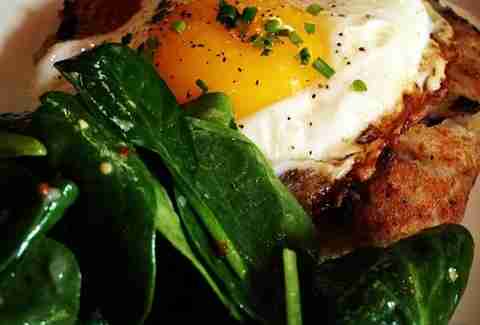 Spring Garden
If you need a real punch of fuel with your brunch, go directly to Prohibition Taproom's sandwich menu and score the brunch burger (with meat from Kensington Quarters) with a side of Beer Battered Green Beans -- it's green, so it's a healthy, balanced breakfast.
Sign up here for our daily Philly email and be the first to get all the food/drink/fun in town.