The 9 Best Donut Shops in Philly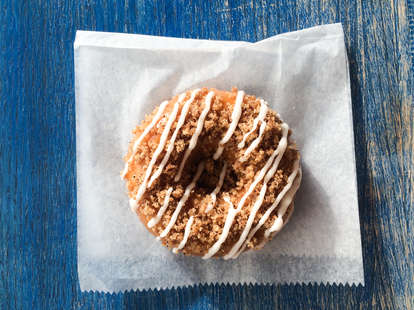 Philadelphia The 9 Best Donut Shops in Philly By Dan McKay Best donut in Philly? Well, that depends on what you like -- cake or yeast? Cream-filled or glazed? Fried or baked? Since it's too hard to single out a favorite, we've picked the best shops in town where you can get pretty much any kind of donut imaginable, from vegan to a cream-stuffed donut you'll have to drive north on 95 to acquire. Try one or try them all -- the New Year's diet ended a minute ago, right? By Dan McKay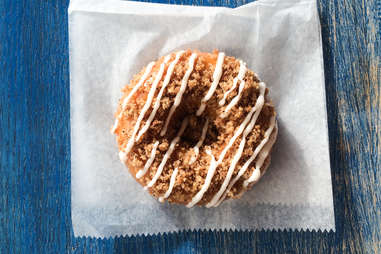 Philadelphia The 9 Best Donut Shops in Philly Best donut in Philly? Well, that depends on what you like -- cake or yeast? Cream-filled or glazed? Fried or baked? Since it's too hard to single out a favorite, we've picked the best shops in town where you can get pretty much any kind of donut imaginable, from vegan to a cream-stuffed donut you'll have to drive north on 95 to acquire. Try one or try them all -- the New Year's diet ended a minute ago, right? More Stuff You Will Like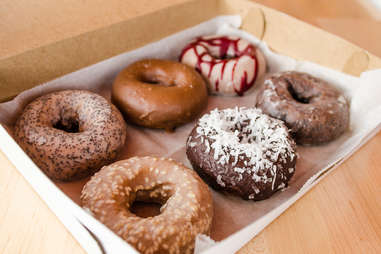 Center City (& other locations) At this stage, Federal Donuts has officially made it on the list of Philly's most notable restaurants. With five locations around town -- and always the possibility for further expansion -- it's easy to say that it's one of the city's most popular options, and certainly the only place we can think of serving perfectly savory fried chicken and donuts. Regardless of location, you can choose from their selection of delicious cake donuts in two options -- Hot Fresh (sugar coated) or Fancy (glazed, dipped, or topped). Continue Reading
Reading Terminal Market Reading Terminal is a place filled with great food, so it's no surprise that you can find one of the city's best donuts in the sprawling market. Manned for years and years by the Pennsylvania Dutch, you can choose from around 40 (!) different varieties of fried donuts at Bieler's -- everything from traditional yeast (think light and airy) to bolder flavors like apple cider or peanut butter & jelly. And they're only 90 cents a pop, so load up!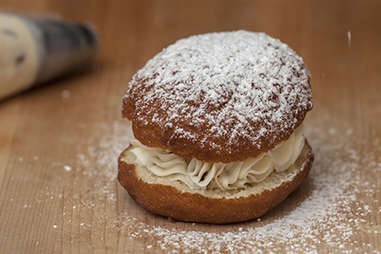 South Philly Home to the "Franolli" -- a donut cannoli hybrid that might give you a coronary if you eat too many -- the unassuming, old-school bakery in South Philly first opened in 1947 and now makes more than 500 fresh donuts daily. It goes without saying that you should try the Franolli (and the cronut, and the ice cream donut in the summer), but donut purists will also dig the more conventional selections. A photo posted by gabrielamacc (@gabrielamacc) on Aug 16, 2015 at 12:29pm PDT
Multiple locations
For some great donuts on the go (literally -- it's a food truck), Undrgrnd Donuts should be on your list. The truck is currently on a brief winter hibernation, but once they return, track them down on Twitter to try original flavors like the Camping Out -- a donut ode the the s'more -- and the bacon-topped Homer.

West Philly Proving that donuts can still be healthy(ish?), Dottie's has been a vegan favorite the past two years. This month, Dottie's will finally be opening a brick-and-mortar location in West Philly serving 12 different daily varieties -- until then, you can still snag them at one of two dozen coffee shops and cafes around the city, like Grindcore House, Elixer, and Arcade.
Spruce Hill For a no-frills donut experience, Donuts Plus in west, West Philly is top of the list. The staff is super friendly and prices are dirt cheap -- you'll end up paying a little less than $3 for a donut and large coffee. Don't sleep on the apple fritters -- Donuts Plus might have the best version in the city.
Mayfair Haegele's Bakery in Mayfair must be doing something right -- the beloved German bakery has been in continuous operation since 1930 with no end in sight. That's probably because everything it puts out is damn good, from German specialties like strudels to cream- or sugar-coated donuts. A photo posted by sasmstr (@sluttyfoodblog) on Jul 18, 2015 at 6:03am PDT
Holmesburg Technically, they do serve other types of donuts at Holmesburg bakery, but if you're heading to the NE, it's the cream-stuffed donuts that are the must-haves. Hauntingly good, they are well worth the half hour drive up 95 to snag a dozen.
Washington Square West Perhaps better known for the cupcakes, Sweet Box in Washington Square West makes great donuts that are too-often overlooked. Baked, not fried, the donuts don't hinge on being overly sweet but still nail the sugar-laden treat.
Love free donuts? Find out where to stock up for this year's National Donut Day on Friday, June 2, 2017.
Sign up here for our daily Philly email and be the first to get all the food/drink/fun in town. Best donut experience of Dan McKay's life? Wouldn't you like to know... Follow him on Twitter or Instagram @dannypageviews.